Mount grad brings global style back to her hometown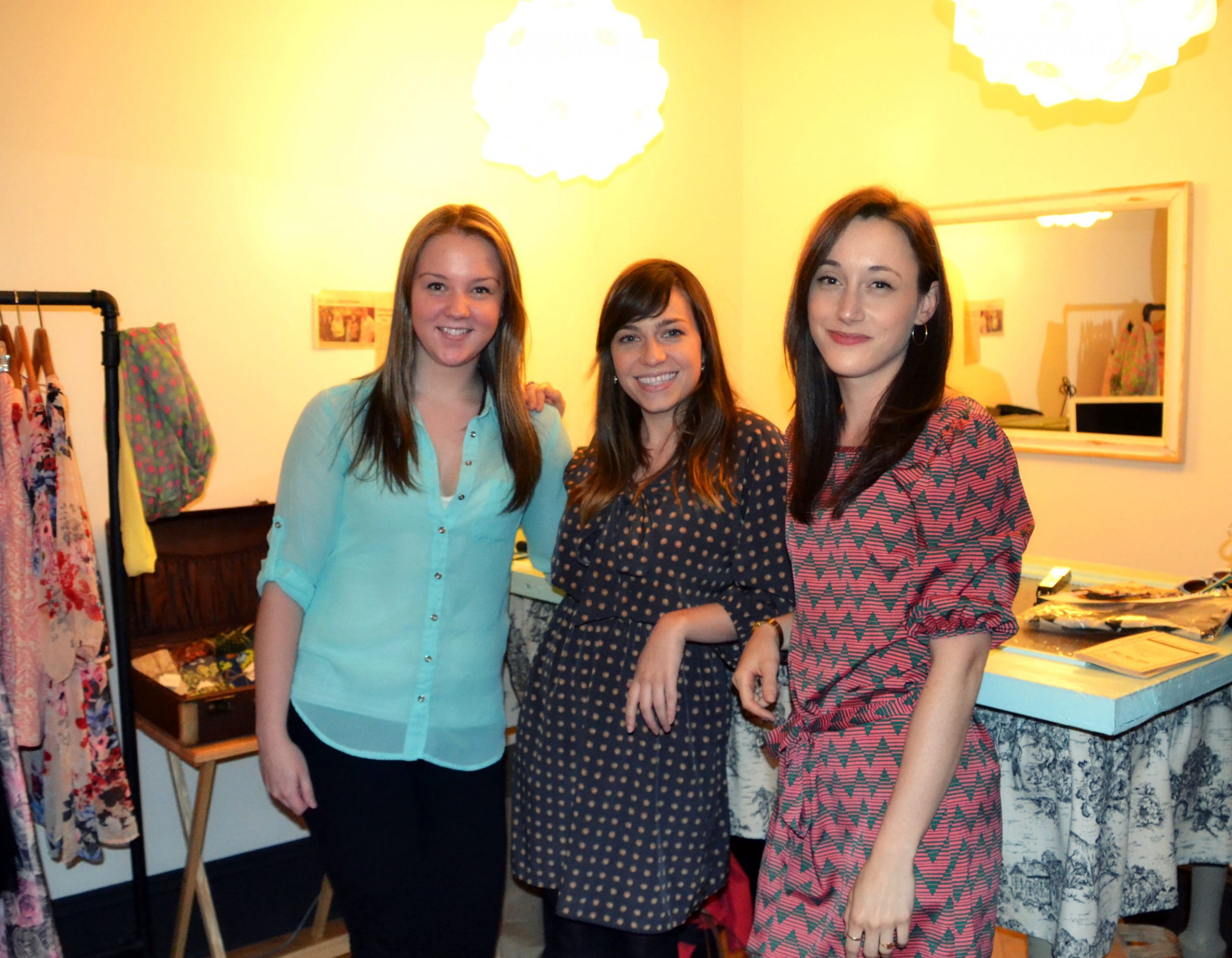 Born and raised in Sydney, Cape Breton, Meghan Finney always knew it was the perfect place to call home.
"Cape Breton Island is unique," Meghan gushes. "The natural beauty, the pace… this is home to me. The island is regularly voted as one of the best in the world. There's so much potential here."
Meghan (right) with her two employees, Breagh and Marley.
But she knew that in order to realize that potential she had to prepare herself with the right skills. When she learned of the Masters in Public Relations at the Mount, she saw the perfect way to build on both her major in English and minor in Business from Cape Breton University. And so, Meghan came to Halifax to prepare for the opportunities at home without fully realizing just what lay ahead.
Now the owner of La Quaintrelle, a luxurious yet affordable boutique with a vintage flair, Meghan has made her enviable style accessible both online and in-store, creating jobs in the process.
"My great grandmother had such classic, beautiful style," she explains. "I would raid her closet or shop online because I couldn't find what I wanted here. Still, I didn't like that my money was leaving the Island. After lots of research, I decided to start a business that would bring what I loved here."
La Quaintrelle started off as an online boutique but customers kept asking to try things on and see the fabric. With her website's success, she gathered the courage to rent a space and brought La Quaintrelle to the streets of North Sydney.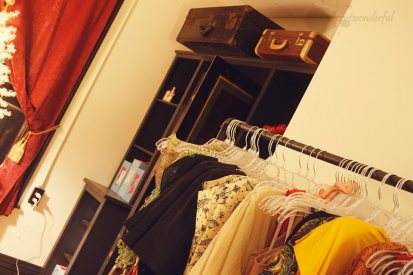 Turning an online store into a brick-and-mortar reversed a common shopping trend. With both an online and physical presence, Meghan is able to connect and do business with people all over the world while supporting her local economy. She cites her family as giving her the courage to take the leap.
"I come from a family of entrepreneurs and I guess I always knew I would start something of my own… I just didn't know what," she admits. "My family offered me so much support and a push when I needed it. I like building things and to work towards change. I definitely want to do this for the rest of my life."
And thanks to her hard work throughout her academic career, she can do just that.
"The skills I gained during my Masters have been so important; you can apply Public Relations skills to whatever you end up doing."
Meghan works full-time in communications for a Nova Scotia First Nations education authority but says she uses what she learned during her degree in both of her positions every day, from copywriting and blogging to holding the events that make the shop a pillar of the local community.
"I learned a way that I can make a life for myself in a place that I truly love," smiles Meghan. "Cape Breton has such wonderful spirit but people keep leaving. Still, there are businesses opening up, showing that they're high quality and that they're here to stay. Cape Breton needs people to believe in it, and I believe in Cape Breton."
La Quaintrelle is about to celebrate their second year in business. Judging by her success and support within the community, it seems as though Cape Breton believes in Meghan too.