Tabatha Whitney a model student and student leader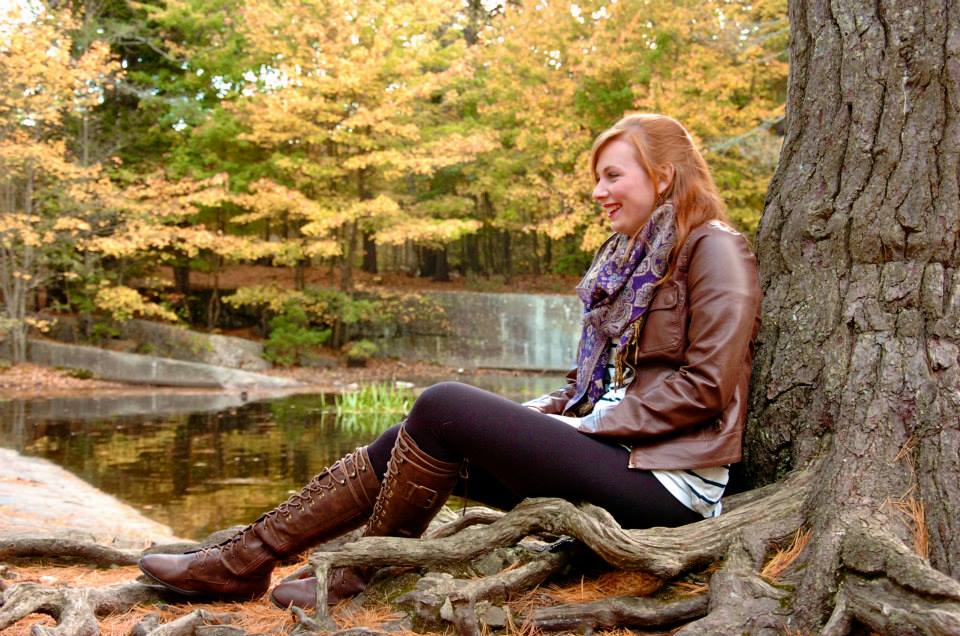 Passionate, reliable and caring are three words that friends, colleagues and fellow students consistently use to describe Tabatha Whitney. For those traits and more, Tabatha, known as Tabi to most, will represent her graduating class as valedictorian during her convocation ceremony this spring at Mount Saint Vincent University.
Tabi began at the Mount in 2011, a year after graduating from high school in her hometown of Ottawa. "I stumbled upon the Mount while researching Child and Youth Study programs online," she explained. "I said, This school seems like a good fit. Halifax seems like a good fit. I never even saw campus until move-in day!"
Becoming a member of the Mount community.
Fast forward five years, and Tabi is graduating with her Bachelor's degree in Child and Youth Study. Throughout her time at the Mount, she has been a dedicated member of the community and a model student – she has been the recipient of an entrance scholarship, in-course merit scholarships, and external scholarship funding.

As part of her degree, Tabi put her knowledge to the test through four hands-on practicum placements. Her placements included working at the Halifax YWCA, Halifax Independent School, and Windsor Street childcare centre, in addition to the Mount's Child Study Centre. For Tabi, those experiences sparked an interest in youth engagement and working with children with special needs.
"A whole new perspective"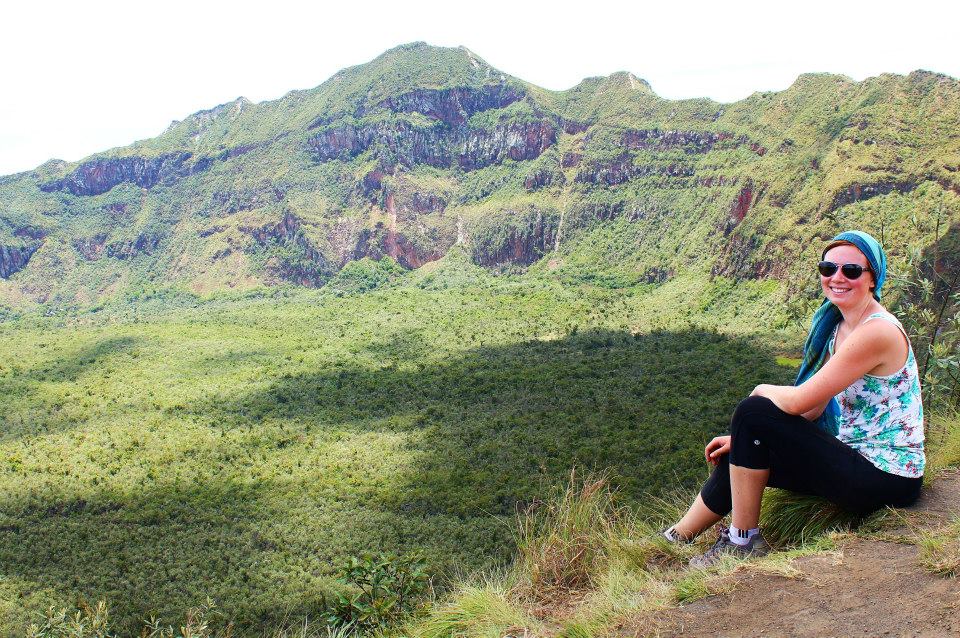 A turning point in Tabi's undergraduate degree was a fall semester exchange to Africa in her third year. "It gave me a whole new life perspective – I was so happy I did it," she said. A true believer in "taking opportunities as they come", Tabi embraced every aspect of her international experience. During her exchange, a friend and fellow Mount student invited her to climb Mount Kilimanjaro, the highest mountain in Africa (shown at right) – an adventure that most spend months preparing for. "I kind of just went along with it, thinking Why not? It turned out to be a challenging, incredible experience."
Jack.org: Supporting student mental health
But it's the on-campus impact of her extraordinary enthusiasm and exceptional leadership skills that will leave a legacy. Across the Mount community, Tabi has been a leader, role model, and friend. She's worked with the University's Residence Life team and credits the Mount's Student Works bursary program with giving her valuable opportunities to work on campus. When Tabi saw an opportunity to support Mount students in a new way – she seized it.



Over the last few years, Tabi has become a strong advocate at the Mount for mental health, including combatting the stigma often associated with mental illness. As part of her efforts, she recently created the student society Jack.org MSVU, subsequently winning the 2015-16 MSVU Students' Union award for Best New Society on campus.

Jack.org MSVU is a local chapter of "the only national network of young leaders transforming the way we think about mental health." "It all started with my experience at the Jack.org national summits, which take place in Ontario each year," said Tabi. "Only one third of applicants who apply get to attend, so I have been honoured to attend twice – this year as one of the 25 facilitators."

With Tabi's dedication and hard work, the society has grown quickly. "More awesome people joined us, and we started sharing ideas to help build a supportive culture around mental health on campus," she said. This year, the society's efforts, including their local summit, reached more than 1,000 students – the biggest reach of chapter societies across the country. The local Jack.org summit encouraged students to talk about mental health, including, for example, self-care and peer support. "Our event at the Mount this year was the only one in Halifax, and one of 15 in Canada," she said."We want to end the silence and stigma around mental health," Tabi said. "This is a conversation for everyone."
Reflections and next steps
While Tabi's gotten the ball rolling on Jack.org MSVU, her work with the organization will continue post-graduation. She is currently busy visiting high schools as a speaker for the organization, spreading a message to students across the country about the importance of ensuring good mental health.
Reflecting on her time at the Mount, Tabi has fond memories of the family and community she's helped build. "Although the Mount is small, there are so many opportunities here," she said. Her words of wisdom for new students: "Meet new people. Take chances as they come."
—————————————————————————————-

Watch Tabi's valedictory address live on MSVU.ca during the Mount's convocation ceremony that starts at 2 p.m. on Thursday, May 19.