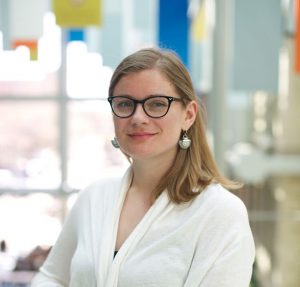 (Halifax, NS) – January 11, 2021 – The results of a new study out of the NS Centre on Aging suggest that staff working in Canadian long-term care (LTC) centres often struggle to balance care directives and resident-preferred quality of life supports, which are themselves sometimes at odds with policy expectations. The NS Centre on Aging is located at Mount Saint Vincent University and seeks to advance aging research toward enhancing the lives of older adults.
The recently released manuscript Long-term residential care policy guidance for staff to support resident quality of life is published in The Gerontologist and led by NS Centre on Aging fellow Dr. Mary Jean Hande. It looks at how existing long-term residential care policy in Canada guides staff in enhancing multiple aspects of resident quality of life, including dignity, physical comfort, autonomy, meaningful activity, and relationships, for example, through resident-centred recreational programming.
"Looking at the broad range of staff-related long-term care regulations in Canada can help us locate promising rules for staff to better enhance resident quality of life. Our research analyzes existing policy in four Canadian provinces that support holistic quality of life for older people in long-term care," said Dr. Hande.
The study highlights how, in a fiscally constrained, rigidly-regulated LTC setting, leveraging existing policies that support staff flexibility and discretion can enhance resident quality of life. Dr. Janice Keefe, MSVU professor, Director of the NS Centre on Aging and co-author of the study suggests this approach to policy analysis is unique.
"Many LTC policy analyses focus on what policy is missing, or the problems with existing policy. When it comes to LTC staff, we recognize the policy landscape is saturated with regulations that are often rigid and in tension with other policies," said Dr. Keefe. "Our asset-based analysis, however, focuses on what is there—what is promising that can be used now to enhance resident QoL, and what can be leveraged for further policy change."
The study involves decision makers, clinicians, residents, direct care staff and family/friend caregivers across four provinces (BC, AB, ON, NS). The manuscript authors include: lead author Dr. Mary Jean Hande, Postdoctoral Fellow at Nova Scotia Centre on Aging, Mount Saint Vincent University; Dr. Janice Keefe, Professor at Mount Saint Vincent University and Director of the Nova Scotia Centre on Aging; and Dr. Deanne Taylor, Corporate Director of Research, Interior Health Authority in BC.
The manuscript is now available online.
This project is funded by the Canadian Institutes for Health Research, Research Nova Scotia, the Michael Smith Foundation for Health Research and the Alzheimer Society of Canada.
This study is part of a larger policy analysis associated with a pan-Canadian multi-method research project known as Seniors–Adding Life to Years (SALTY) and led by Dr. Keefe. SALTY is a four-year research project evaluating promising programs, practices and policies being used in residential long-term care facilities across Canada.
-30-
For more information:
Mary Jean Hande, PhD
Nova Scotia Centre on Aging
Mount Saint Vincent University
maryjean.hande@msvu.ca
(647) 458-5326