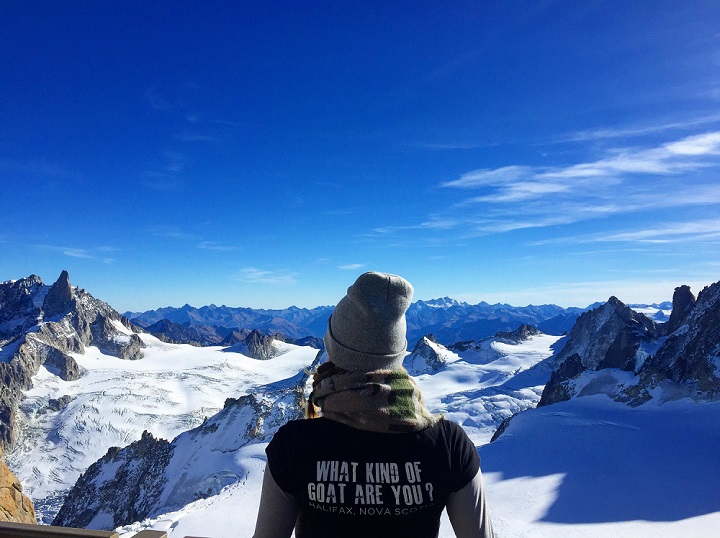 On September 4th, 2017, fourth-year Mount BA (Communication) student Julie Hatfield set off for Lille, France where she spent the fall semester studying at Université Catholique de Lille as part of the Mount's Study Abroad program. Now back in Halifax, Julie shared some reflections on her recent adventures.
Hometown: Halifax, N.S.
Exchange city and country: Lille, France
Program: BA Communications
Year of study: 5, 4th at the Mount
Q. What do you miss the most from your time abroad?
A. "This is a tough question because there are so many possible answers. I think the people – I made friends in Lille that I will be connected to for the rest of my life. Food and travel are also something I will miss. Everyday felt like a new adventure into the unknown."
Q. Did you have any profound or perspective-changing moments during your stay in France?
A. "Everyday my perspective changed, whether it was a small amount or immensely. I lived with people from all over the world, in a place with a completely different culture and language. I had to overcome many barriers throughout my time in France, but it all helped me grow as a person. I think it gave me a new outlook on life completely."
Q. If you could re-live one moment from your journey, which moment would it be and why?
A. "If I could relive one moment in my journey it would be my trip to Chamonix, which is in the french Alps. I went with two of my friends from residence and we did a hiking trip through the Alps. We actually brought camping equipment and slept in the mountains for a night. Camping is one of my favourite things to do, but doing it in the Alps was just out-of-this-world amazing. We got to see the sunset and sun rise over the mountains. The town of Chamonix in France is also so cool in its own way because it's full of people who are there to have a good time and go skiing or do extreme mountain sports."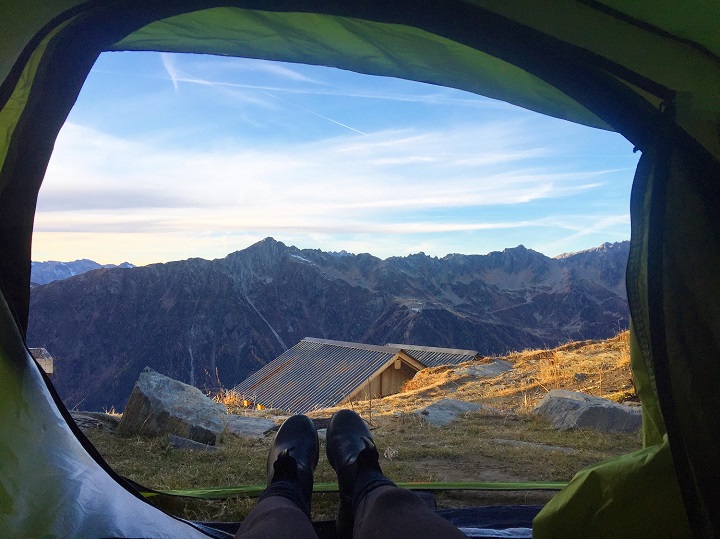 Q. What was the best thing about your exchange?
A. "The best thing was the people, hands down. To find people you're so connected to in a different country under different circumstances is a powerful thing. I can now say I have best friends from all over the world and get to visit them and also hopefully show them a bit of Canada one day."
Q. What was the biggest challenge?
A. "The language in France was a challenge for me. I could already speak French, but when you're actually completely immersed in the language and the culture sometimes it can be hard to express yourself the way you want to, which can be frustrating. Also, crossing the streets in Europe was a challenge. It sounds weird but you can spot a tourist from a mile away because they have no idea how to cross the street, or they run into bikers. If you go to Amsterdam, you have to watch out for bikers constantly or you might get run over."
Q. What was the classroom experience like in France?
A. "The classroom experience was interesting because their school system combined with their school culture was very different. In France at ISTC (the communications school that the Mount partners with) you take double the courses you would at the Mount but they are more condensed. Essentially, you get to try a bunch of different courses on different subjects. My courses were more focused on practical materials like case studies and projects that involved real-life communications work and less focused on theory."
Q. What courses did you take and did they all count towards your Mount program?
A. "I took many different courses including: Public Relations, French, Business News (Learning about the European Union), Crisis Communications, Negotiations, Sémiologie de L'image Fixe, Communications and Plans, Management d'équipe, Focus on Oceania and Marketing. They do all count towards my degree; the best part is that they are Pass/Fail."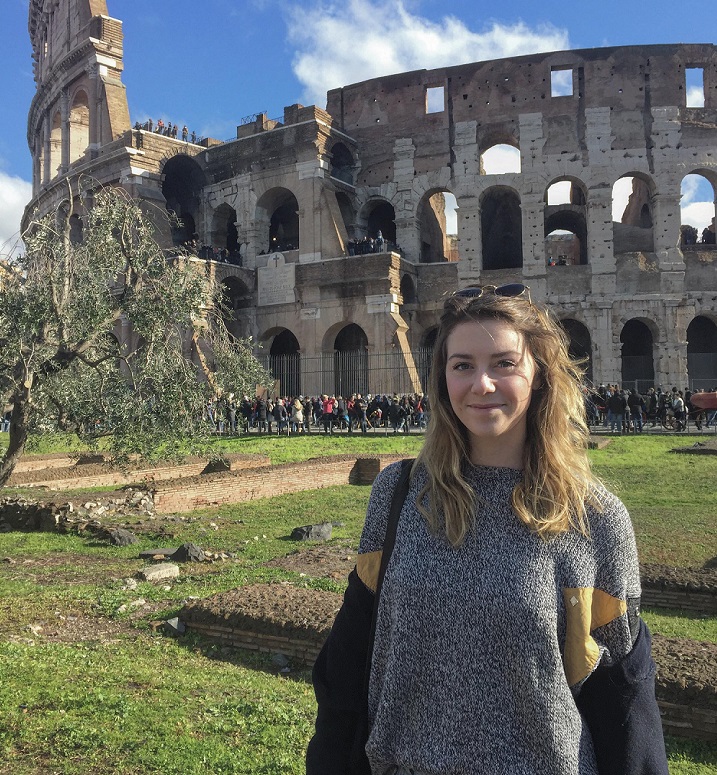 Q. You were able to travel to many areas outside of Lille. What was your favourite travel moment? Did any places surprise you?
A. "I travelled all over the place, I went to six different countries in total – France, Belgium, Germany, Italy, Switzerland and the UK – and lots of different cities in Europe. I went to the real Oktoberfest in Munich (Germany), I've now been to the Alps, swam in the Mediterranean Sea, visited the UN in Switzerland, and have seen Buckingham Palace, the Eiffel Tower and the Colosseum in Italy. I even went on a canal tour in Amsterdam on Christmas morning."
Q. How diverse were your classes in terms of countries of origin of your fellow classmates? What was it like living and learning alongside other students from around the world participating in their own exchanges?
A. "I can't even begin to explain how much the diversity of my classmates benefited my academic experience. In classes my colleagues were mostly European, but in my residence they were from all over the world including Mexico, Australia, and Brazil. Both environments were enriched and I've gained new knowledge and understanding of the world because of it."
Q. When reflecting on your travels, what aspect of your experience did you not anticipate when leaving, but are glad you experienced?
A. "I didn't think I'd be able to travel as much as I did, but when you get to Europe and learn about all of the resources and what the prices are actually like to take a trip you can get a lot done in four months! France was also a great location for me because it's pretty central to all of the destinations in Europe I planned on travelling to, so that also made it easier."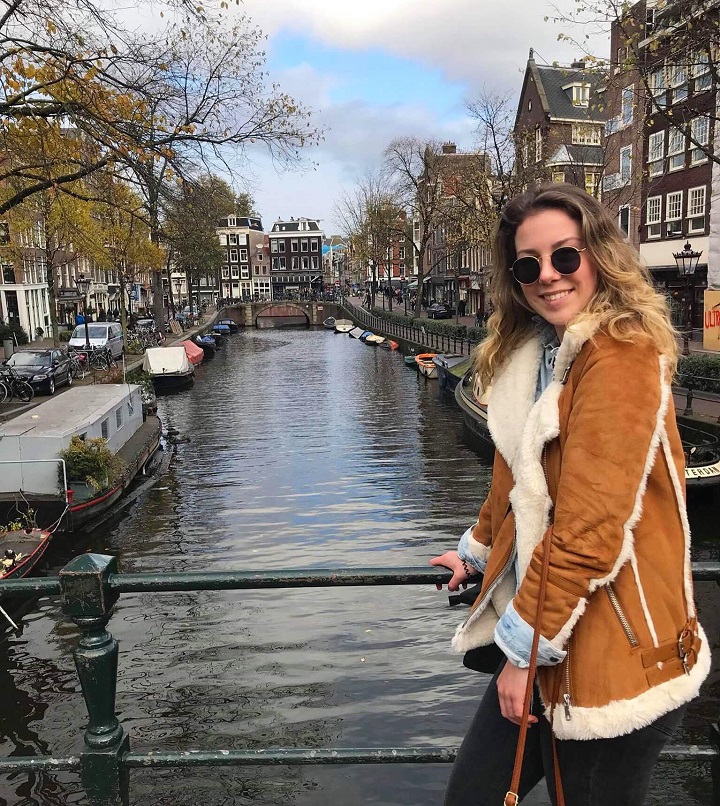 Q. How did the Mount and your experience as a Mount student prepare you for exchange?
A. "The
International Education Centre
at the Mount is a great resource. They prepare you for your trip, keep in contact with you and then will help you transition when you return. Amy Brae knows her stuff, she's a world traveller and has worked with many different universities so you can have lots of confidence that you're in good hands, no matter what small or major problems may occur during your exchange process."
Q. How has your adjustment back to life in Nova Scotia and at the Mount been going?
A. "Adjusting back to life in Nova Scotia has been fairly easy for me because of all of the support from my friends and family. The only real struggle I've had is with the time change, which is a 5 hour difference. Adjusting to "Mount Life" has been great because it's always nice to see my friends and the Mount community members who I've known for four years now. Everyone is really interested to hear how my trip went. I'm more than happy to share and encourage others to travel, because it was such a rewarding experience for me!"
Q. What would you say to Mount students hesitant to do an exchange of their own?
A. "It's completely normal to be hesitant about doing exchange, it's a huge deal. You have to move your whole life to a new country with a different culture and potentially completely different language. This is stressful, then you add the visa, cost, courses etc. A great piece of advice I got from the International Coordinator at the Mount was to just start the process and do it. It's kind of like ripping off a bandage, you just do it, even though some of it might be painful. I promise you once you make the decision and get everything ready and get to your destination it gets easier, and you have fun and potentially the best time of your life. JUST DO IT. You won't regret it and you will learn more than you can imagine."