A leader in education, the Mount prides itself on offering support at each increment of a student's educational career, from undergraduate to doctorate studies. This is evident through the application of the Mount's new inter-university Doctoral Program in Educational Studies with two partnering universities, Acadia and St. Francis Xavier (StFX).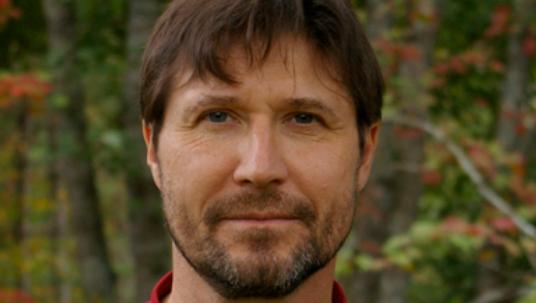 "The strength of this program stems from the people, the institutions and the connections between the two," says Richard Zurawski, one PhD student in the class. "The fact that we have a connection between three diverse and highly respected institutions brings in an amazingly deep and broad educational spectrum."
This inter-university program is the only one of its kind in the region and allows students to stay in Nova Scotia to further their education while attracting students to the province at the same time. In addition, it will lead to an advanced research base in educational studies in the province and beyond – research that has the potential to affect curricula development and public policy on the education system.
Along with being a PhD student, Richard Zurawski is the owner of an independent production company, a documentary filmmaker, writer, meteorologist, television and radio host, public speaker and university lecturer. He currently lectures at the Mount in Audiovisual Communications, Mass Media and Public Opinion along with Communication: Theory and Practice.
A native of Bedford, England, Richard earned his Master of Education (MEd) degree from the Mount, a bachelor of science in physics and mathematics from the University of Windsor and diplomas in meteorology and advanced meteorology from Environment Canada.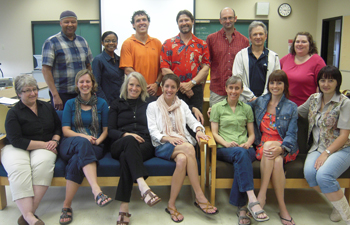 Richard says that being in an environment of inquiry, thoughtful discourse and lifelong learners is invaluable. The program attracts students from a variety of backgrounds all sharing one thing in common, a love of learning and a quest for knowledge.
---
At right: The Mount's first PhD in Educational Studies class
---
"The enthusiasm on the very first day was infectious and exhilarating," says Richard. "In my mind, we have been provided with a springboard into further studies of how we learn, why we learn and how we can make a better learning environment."
Richard is acutely interested in the relationship between the media and public's general level of understanding of science based on what they see, hear and read in the media. This is the focus of his PhD research, along with a focus on the way scientists interact with media resulting in distorted messages.
In his latest book, Media Mediocrity, Richard examines how television producers pursuit of ratings and profit trump any desire to provide the audience with an accurate knowledge of science – and argues that there are real consequences for this lack of knowledge. "Understanding the media and how it affects our understanding of the world around us is crucial if we are to survive the many problems that beset us," says Richard.
"This program is about excellence, in the institutions and the participating professors. It provides the resources of a much larger institution without the disadvantages of being another number in the system," says Richard "No other environment offers the depth, discourse and learning potential that I have experienced within the past few weeks."