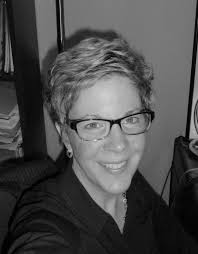 An MSVU-led research team is embarking on new research studies to examine and evaluate the impacts of tuition waiver programs on access to post-secondary education among former youth in care.
Led by MSVU Associate Vice-President of Research Dr. Jacquie Gahagan, this research involves first voice perspectives through interviews with participants (current and past) in Atlantic Canadian university and college tuition waiver programs for former youth in care. Funding from Research Nova Scotia is supporting this research study.
For this study, volunteer interviewees will be asked to provide their insights on what elements of the programs are working or not working for them and why/how. Participants are being sought now; any recipients of a tuition waiver for former youth in care at an Atlantic Canadian institution who are interested in being a part of the study are encouraged to contact Dr. Gahagan at Jacqueline.Gahagan@msvu.ca.
The aim is for a subsequent larger, three-year research study on the ways in which tuition waiver programs across Atlantic Canada are impacting the lives of recipients and how these programs are related to advancing PSE institutional commitments to gender-based analysis (GBA+), and Equity, Diversity, Inclusion, and Accessibility (EDIA), among other considerations. Black, Indigenous and lesbian, bisexual, gay, transgender, queer, and two-spirit (LGBTQ2S) youth are overrepresented in the foster care system and under-represented in available data on attendance at and completion of PSE in Canada. [More: Youth who grew up in care have the right to post-secondary education — and tuition waivers open doors – The Conversation]
This research will engage partners at multiple Atlantic post-secondary institutions, government departments, and community agencies from across all four Atlantic provinces.
There is a growing national interest in understanding how interventions such as tuition waiver programs can reduce structural barriers experienced among former youth in care in accessing post-secondary education. In November 2020, MSVU became the first Atlantic university to launch a tuition waiver program for former youth in care. Several other Atlantic post-secondary institutions announced similar programs in the months following. The MSVU Post-Care Tuition Waiver Program covers 100% of participating students' tuition and compulsory fees. It also includes support from an MSVU navigator from start to finish of participants' MSVU experience.
"This research offers a unique opportunity to determine how tuition waiver programs in the Atlantic region are meeting the needs of recipients," said Dr. Gahagan. "It's an opportunity to identify potential program improvements toward further addressing barriers to post-secondary education among former youth in care."
Former youth in care, such as those who lived in foster care or other aspects of the child welfare system in Canada, often experience significant health, social, and economic disparities. These disparities can have lifelong consequences.
Tuition waiver programs are one means of reducing financial barriers to postsecondary education. These programs are on the increase across Canada, including in the Atlantic region. However, there is not yet data available on the ways in which tuition waiver programs in Nova Scotia are impacting recipients. These two interconnected research projects will help address current knowledge and data gaps in relation to the ways in which tuition waivers can advance the educational attainment and reduce structural barriers to education among former youth in care.
---
Applications for the MSVU Post-Care Tuition Waiver Program for the 2022/2023 academic year are currently being accepted. The deadline to apply is May 31, 2022.