Meet Dr. Zachary Zimmer
The Mount is pleased to welcome a new Tier 1 Canada Research Chair in Global Aging and Community, Dr. Zachary Zimmer.
Dr. Zimmer is Director of the Mount's new Global Aging Initiative, which is physically housed in the Rosemarie Sampson Centre on Aging and is a new scholarly program within the Mount's Nova Scotia Centre on Aging.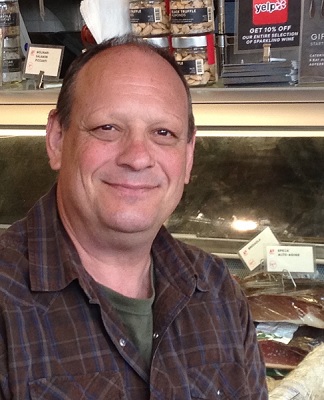 An accomplished researcher and teacher, Dr. Zimmer joins the Mount from the University of California at San Francisco where he was Professor in the Department of Social Behavioral Sciences. He has also held professorships in the Department of Sociology at the University Utah and at the University of Nevada-Las Vegas, and was a Research Associate at the Population Council in New York.

A move to the Mount marks a Canadian homecoming for Dr. Zimmer. Originally from Manitoba, he completed his BA in Sociology/Criminology at the University of Winnipeg and his MA in Sociology at the University of Manitoba.

His doctoral studies came a bit later, following some time spent in several roles and countries.



Travel experience + research interests = a passion for global aging research
"Between degrees I took a few years to do various things. I had a diverse array of jobs, but among them were roles in aging research, including project coordinator with the Canadian Aging Research Network and research associate with the Centre on Aging at the University of Victoria," said Dr. Zimmer.

As his interest in research on aging grew, Dr. Zimmer also took some time to travel abroad. "Before moving into academia, I travelled the world and during that time became interested in international topics," he said.

In particular, he spent a couple of years living and working in Asia which developed his early experiential interest in that region. It's a region he describes as having undergone an enormous amount of change from the 1980s until today. And he began to wonder how this transformation into a more highly developed society was affecting Asia's older population.

Dr. Zimmer melded his professional experience and personal interests in his doctoral studies, graduating with his PhD in Sociology from the University of Michigan in 1998. His PhD dissertation specifically examined "Educational Differentials in Functional Status among Older Adults in Three Asian Societies: Taiwan, Thailand, and the Philippines."

Fast forward a few years, and insert a six-year stint with the Population Council in New York – one of the world's top demographic think tanks – and Dr. Zimmer continues to explore topics of aging in international settings from a demographic perspective.


A diverse set of current research interests
"I call myself a social demographer in that my research involves examining large nationally-based data sets and extracting and analyzing broad social indicators of well-being of older persons such as their health and their living situations," he explained.

His current research includes a set of studies all "linked by the idea of looking at quality of life of older people in developing countries."

---
"We owe it to our elderly to make sure last years of life are quality years given what they have provided."
— Dr. Zachary Zimmer

---
Dr. Zimmer is currently the lead investigator on a three-year global study on the link between religiosity and healthy life expectancy. So far, data sets from the US, Europe and Asia are included – a list to which he hopes to add Canada.

His additional current research interests include the impact of migration on the well-being of older people in developing countries (to what extent is this an issue globally and what are its effects?); functional health and disability (and the transition between the two); the impact of war on the experience of aging; and pain in older populations around the world.

"It was always in my mind to return to Canada, but I was waiting for the right opportunity" noted Dr. Zimmer. "The Canada Research Chair at the Mount was very appealing, and I felt that it was the time. I look forward to contributing to the growth of the Mount and its Family Studies & Gerontology program in particular."

Dr. Zimmer will teach courses in Family Studies & Gerontology at the graduate level this fall and winter – one on theoretical perspectives affecting individual and societal aging including an overview of contemporary issues affecting older adults; and the other on the elements of the research process, with an emphasis on methodologies used in family studies and gerontology.


"What's happening at the end of life is becoming more important."
The study of aging is increasingly important work, locally and internationally.

Explained Dr. Zimmer, "From a demographic point of view, we are living longer in almost every region of the world, life is being extended, so what's happening at those upper ends of life is becoming very important. For example, in terms of health status we are now seeing more diversity at the upper end of life than at any other age."

"Previously, infant and maternal mortality dominated demographic studies of health in developing countries, but now what is happening at the end of life is becoming equally important," he said.

As well, Dr. Zimmer cites the increasing proportion of older people among populations worldwide and social/moralistic arguments as reasons for the importance of studies on aging. "We owe it to our elderly to make sure last years of life are quality years given what they have provided."

Noted Dr. Zimmer, "As we are living longer around the world, we need to consider are we living well? What is happening on the quality side is of great interest. As we are expanding life, how it relates to qualify of life is extremely important. And it matters to all of us – we are all going to get there some day."

---
The Mount gratefully acknowledges the Canada Research Chairs Secretariat, the Canadian Foundation for Innovation and the Nova Scotia Research and Innovation Trust for their support of Dr. Zimmer's new Tier 1 Canada Research Chair in Global Aging.