Welcome back Mount students!
A message from Paula Barry, AVP, Student Experience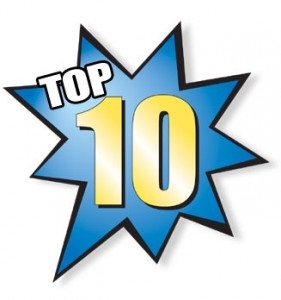 Everyone at the Mount is thrilled to have you back on campus and I hope you're ready for a great year. I wanted to take a moment to share some exciting improvements you'll see on campus this year.


10 enhancements to your student experience — 2016
1. Starbucks! Our new McCain café will re-open starting September 7th (serving Starbucks drinks and food from local bakeries and delicatessens). Check out their hours of operation here.
2. Bigger and better technology available on your phone – Newly launched, responsive MyMount with easy to navigate tiles and new Microsoft 365 allowing better collaboration and access, giving you 1 TB of cloud storage, free Microsoft suite and Mount email for life! That's right – you will now be able to use your MSVU email account forever.
3. Counselling and Accessibility Services have relocated to a more accessible location in EMF 127 and Oscar will be in his new digs on Thursdays! Residence Life has also moved to a more student friendly space in Evaristus 201.
4. Career Services have relocated to McCain 306 and have introduced new drop-In services for students in the McCain Centre Atrium. Wednesdays and Thursdays from 2:00-4:00 p.m. students can drop by to receive on-the-spot job search, resume and cover letter assistance and to learn how to start their Co-Curricular Record.
5. Improved safety & security – New lights on Seton Road, stand-alone policy against sexual assault and resources (2015/2016), and please sign up for Mount Alert, our mass notification system.
6. Single point of contact for all your technical needs – IT&S and Distance Learning now have a shared helpdesk in EMF (8:30 am – 5 pm on the first floor and 5 – 7:30 pm at the Library reference desk).
7. Campus refresh – Check out the updates we've made in the Seton auditorium and our many residence improvements. Also, all the study rooms in EMF and McCain are now equipped with white boards.
8. Technology as you need it – Forgot your charger at home? Need a temporary loan of a laptop? The Library has new laptops for you to borrow along with iPads, tablets, and chargers.
9. We have amazing new staff to help you along your Mount Journey:
Maxine Brewer, Manager, Student Health Office
Paul Cantelo, Registrar
Stephanie Patey, Manager of Security
10. The International Education Centre and MSVUSU are collaborating to support your global ambitions. Learn more about this partnership and all the amazing global opportunities available to you as a Mount student on September 15th at 12 noon in the McCain Atrium. Learn about our new exchange agreements in Norway, Mexico, Switzerland, Peru, Denmark, and the Cayman Islands!
Do you have ideas for further improvements we could make to your experience at the Mount? Drop me a line!
See you next week,
Paula

Paula Barry Mercer
Associate Vice-President, Student Experience
Mount Saint Vincent University
Email: paula.barry@msvu.ca