As pre-primary rolls out across the province, there is renewed emphasis on early childhood policies and programs that promote inclusivity. For researchers like
Dr. Sarah Reddington
of the Mount's
Child & Youth Study
department, it's a reminder of the importance of furthering work to help address key knowledge gaps.
Sarah is exploring how gender is understood by early childhood educators in relation to policy, programming and curricula. She is seeking to help ensure inclusive, meaningful and progressive approaches through improved understanding of how young children experience and construct their gender.
Research shows that children begin to construct their gender identities as early as two years of age. Early childhood settings play a critical role in allowing children to express their gender openly, so it's important for educators to consider how gender roles are presented and reinforced.
"Educators, family members and other children possess a potential power to delegitimize another child's gender," says Sarah. "In particular, practices of normalization and developmentally appropriate models in early childhood settings continue to predominantly operationalize mechanisms for how gender is performed and, as a result, can place limits on how young children express their gender."
Inclusive early learning environments could have long-term impact. The rate of suicide is five times higher among LGBTQ+ youth than cisgender youth, and LGBTQ+ youth are 30% more likely to experience homelessness due to abandonment by family. Sarah hopes to help combat these later-in-life issues through programming that supports healthy and inclusive gender expression at one of the most impressionable early stages of life.
"We see children who identify outside of the gender binary become isolated, silenced and vulnerable," Sarah says. "That's why it's important that we create early learning spaces where children are free to express their gender in open ways and feel validated."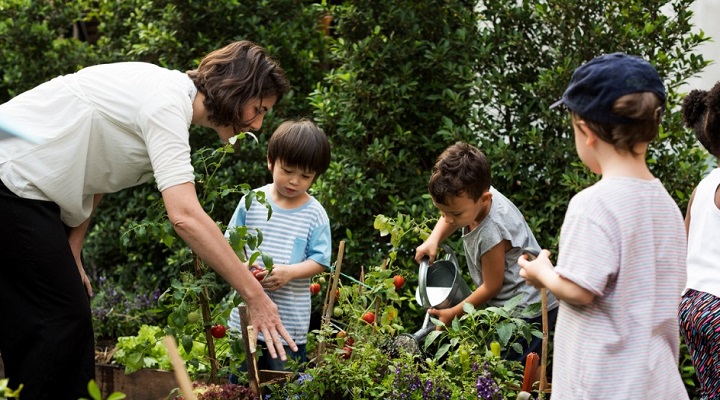 Connecting with educators
Sarah has conducted focus groups with Early Childhood Educators (ECEs) across Nova Scotia about how gender is understood in programming, policy and curricula, including their observations and documentation of how children experience their gender during unstructured play.
"Early childhood educators have a strong desire to understand how to make their practices more gender inclusive," Sarah notes. "They play an important role in freeing children from the gender binary and providing them with a space to express their identity in open and meaningful ways."
While this research is in the initial analysis phase, Sarah hopes it will ignite new ways for ECEs to approach their programming to support diverse identities in the early learning environment.
"ECEs in this province have a strong commitment to building a gender inclusive program and this work will help inform what types of professional development they might require to further support young children who identify outside the binary," says Sarah.
Prioritizing the child's voice
The next phase of Sarah's research will examine young children's first voices on gender and understandings of their identities through visual methods. This aspect of her work will emphasize prioritization and mobilization of children's knowledge.
"Everyone's experiences with gender are different and complex," she says. "Therefore, there is a requirement to better understand the ways in which young children negotiate and experience their gender with large aim to support them in becoming confident individuals."