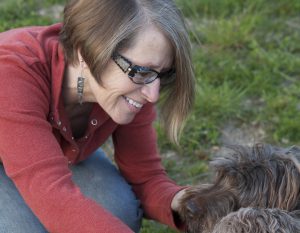 Dr. Ardra Cole, professor in the Faculty of Education at Mount Saint Vincent University, and the founder of ElderDog Canada, has been named the recipient of the 2020 Women of Excellence Trailblazer Award presented by the Canadian Progress Club Halifax Citadel.
Said Dr. Cole, "Receiving this award is such an honour because it shines a light on the need to forge new social ground."
She continued, "I think about excellence more as process than an achievement. I think that excellence is really about creating a space for living one's beliefs and values and for committing oneself to a passion and doing that with gusto. If you give something your all, I think that creates a space for excellence."
Watch a video interview with Dr. Cole »
As noted by the Canadian Progress Club Halifax Citadel: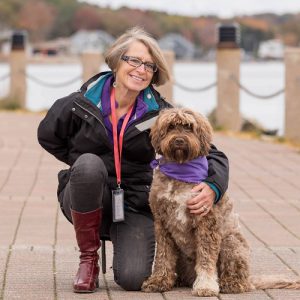 Dr. Ardra Cole is Professor and former Associate Vice-President, Research at Mount Saint Vincent University. Before returning to her home province of Nova Scotia, she was Professor of Adult Education and Community Development, University of Toronto, where she co-created and co-directed an innovative research centre dedicated to creativity and social change. Noted for her ground-breaking work in this area, Ardra has published 16 books, more than 80 chapters and scholarly articles, and made well over 200 national and international presentations.
Ardra's research on caregiving and Alzheimer's disease was foundational to her creating ElderDog Canada – a unique national charity to support the well-being of seniors and their canine companions. The Urban Animal Foundation awarded Ardra the 2015 Innovation Award for creating ElderDog Canada. In 2019, Ardra was awarded the Northwood Live More Research Award for her community-based research in this area. Her work has received national attention through radio, TV, and print media. She continues to work tirelessly in the service of social change through both her university and volunteer community work.
Congratulations, Dr. Cole!