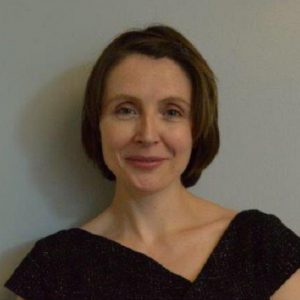 Dr. Shannan Grant, Assistant Professor in the Department Applied Human Nutrition at Mount Saint Vincent University, has been selected as the latest winner of the CanDIPS Award of Excellence.
The Canadian Diabetes in Pregnancy Study Group (CanDIPS) Award of Excellence recognizes a CanDIPS member who has demonstrated sustained contributions to the care of women with diabetes in pregnancy through research, teaching, patient care, and education.
Dr. Grant will receive the award at the 2020 Diabetes Canada/Canadian Society of Endocrinology and Metabolism Professional Conference which will be held from Oct 28-30, 2020. This year's conference will be held online due to the COVID-19 pandemic.
Additionally, Dr. Grant was recently featured on Dietitians Nova Scotia Network's Dietitians Spotlight series. Every month, Dietitians Nova Scotia Network (DNNS) showcases dietitians in Nova Scotia and the ways they are working to improve the wellbeing of their communities. You can read that story here: https://www.dietitiansns.com/shannangrant
Dr. Grant is a registered dietitian with experience in clinical, industrial, community and public health settings. Her research and teaching focus is on nutrition and science education intervention development. One of the two pillars of her research program focuses on hospital-based education and web-based applications, chronic disease prevention and treatment, and maternal and pediatric health – most relevant to this national award.
Congratulations, Dr. Grant!
Learn about Dr. Shannan Grant's IWK Collaborations:
I am the I in IWK – Dr. Shannan Grant
IWK collaboration focuses on best way to support pregnant women living with higher weights