Tune in to a new Fireside Chats series launching this fall to hear personal stories, perspectives and interesting anecdotes from this region's top business and tourism leaders.
The Fireside Chats will feature online addresses by high-profile entrepreneurs, managers, government officials and CEOs working in the business and tourism industries in Nova Scotia and beyond. Presented by Mount Saint Vincent University's Business Administration and Tourism & Hospitality Management Department, the webinars are open to all.
"This is a great opportunity for our students and members of the broader community to be inspired by the experiences of some very successful and interesting people," said Dr. Peter Mombourquette, Business and Tourism department chair. "This series of talks is being held online, so it's easy for anyone who's interested to join in."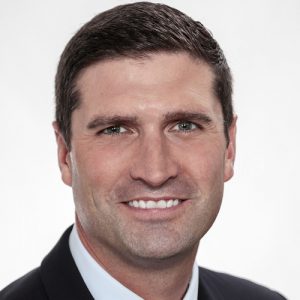 The first Fireside Chat, coming up on Tuesday, September 29, 2020 from 6-7 p.m., will feature The Honourable Geoff MacLellan, Minister of Business and Trade, and Minister Responsible for Tourism Nova Scotia. Minister MacLellan is a 10-year veteran of the Nova Scotia Legislature, representing the constituency of Glace Bay. Prior to his career in elected politics, he served as the Executive Assistant to the Member of Parliament Rodger Cuzner on Parliament Hill. Minister MacLellan also spent time in business development at the Maritime Environmental Training Institute, represented Cape Breton University as a program manager in Cairo, Egypt, and worked as a teacher/administrator at CBU's Shannon School of Business.
During the upcoming Fireside Chat, Minister MacLellan will be asked by event co-hosts – Business and Tourism faculty member Jeff McKinnon and student Beth Connell – for his perspective on how the pandemic has impacted business in our region, with a specific focus on the implications for tourism-oriented businesses. He'll also be asked to speak about the potential effects he sees on Nova Scotia's long-term economic outlook, what plans government is pursuing to support business and what he's hearing from local business leaders and owners about how they've been affected and how they plan to move forward. Questions can be submitted to business@msvu.ca in advance for inclusion in the conversation.
The Fireside Chats will provide students focused on disciplines within MSVU's Business and Tourism Department opportunities to hear current perspectives from experts and leaders working within their areas of study. The events also provide a new opportunity for students to gain exceptional learning experiences outside the classroom as part of the Learning Passport (LP) program. The program is designed to encourage students enrolled in Business and Tourism courses to participate in extracurricular activities within the department, the University and the broader community. Students who take part in the LP program are eligible for prizes and bonus points when they participate in eligible courses.
The first Fireside Chat event will be broadcast live on Zoom. Anyone interested in taking part can register in advance here.
October's Fireside Chat will feature Ben Cowan-Dewar. In 2004, he set out to turn a former mining site on the west coast of Cape Breton Island in Nova Scotia, into a golf resort. Today, Cowan-Dewar, Co-founder and CEO of Cabot Links, and recipient of Canada's prestigious Top 40 under 40 award, is credited for his growing business success as well as for his role in revitalizing the economy in a region of rural Nova Scotia. Learn more from Ben Cowan-Dewar on Tuesday, October 27, 2020 at 6 p.m.