Four exceptional graduate students who have developed health research projects at Mount Saint Vincent University have been announced as the recipients of the 2023/24 Scotia Scholars Awards from Research Nova Scotia.
These awards recognize outstanding potential in health research and provide crucial financial support for recipient projects. The Scotia Scholars Awards foster the growth and retention of highly skilled individuals who are dedicated to advancing knowledge in disease detection, diagnosis, treatment, and prevention, strengthening healthcare systems, caring for vulnerable populations, and promoting better opportunities for future health and well-being. The funding for these awards is generously provided by the Nova Scotia Department of Health and Wellness.
Meet this year's four MSVU graduate student winners: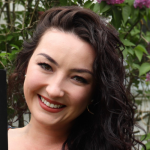 Ashley Kennedy, M.A. School Psychology student
Project: An Exploration of Nova Scotian School Psychologists' Learning Disability Diagnostic Practices
Supervisor: Dr. Jamie Metsala
Amount: $12,500
---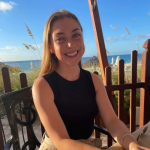 Jessica O'Flaherty, M.Sc. Applied Human Nutrition student
Project: Formulating salt premix co-fortified with thiamine and iodine
Supervisor: Dr. Kyly Whitfield
Amount: $12,500
---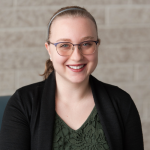 Julia Hall, M.A. School Psychology student
Project: Social-Emotional Learning in Canadian Elementary Curricula: An Assessment of its Alignment to Psychological Evidence
Supervisor: Dr. Krista Ritchie
Award Amount: $12,500
---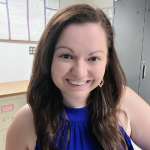 Kathryn Reeves, M.A. Family Studies and Gerontology student
Project: The Intergenerational Impacts of Military Service-Related Moral Injury
Supervisor: Dr. Deborah Norris
Award Amount: $25,000
---
The Scotia Scholars Master's Award provides up to $12,500 per year for up to two years, enabling recipients to pursue their research goals and make significant advancements in their respective fields. This year, Research Nova Scotia invested $960,000 in 38 deserving students, recognizing their commitment and potential to make a meaningful impact on health research in Nova Scotia. Funds were allocated to five institutions, including Acadia University, Dalhousie University, Mount Saint Vincent University, NSCAD University and Saint Mary's University.
Congratulations to Ashley Kennedy, Jessica O'Flaherty, Julia Hall, and Kathryn Reeves on their well-deserved Scotia Scholars Awards!
---

We're promoting research, scholarly work and professional activity. Learn more about this MSVU Strategic Plan Theme.