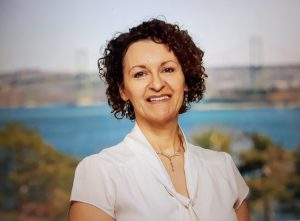 Nearly 20 years ago, Dr. Susan Brigham joined Mount Saint Vincent University and she's been a trailblazer within the MSVU community ever since. She's a teacher, researcher, leader, mentor, advocate and dedicated champion of the advancement of equity, diversity, inclusion and accessibility (EDIA).
As a member of the Faculty of Education, Dr. Brigham has served as a professor, coordinator and cohort advisor in all three Africentric cohorts of the Master of Education in Lifelong Learning, which has seen 57 students of African descent graduate to date. In 2016, Dr. Brigham became the first person of African descent to become a full professor in the history of MSVU.
Her extensive research program has focused on learners who have been racialized, minoritized, and face intersectional challenges in society. She has published and presented her research in Africa, Asia, Europe, the Caribbean, and North America.
She is the co-founder and was co-chair of the EDIA committee within the Faculty of Education. She is also a member of the MSVU Dimensions Committee which helps guide MSVU's participation in the national program to foster increased research excellence, innovation and creativity within the post-secondary sector across all disciplines through increased equity, diversity and inclusion.
Dr. Brigham has been the longest-serving Chair of the Alexa McDonough Institute for Women, Gender and Social Justice (AMI), from 2012-2014 and again from 2015-2020. Dr. Brigham chaired eight Girls Conferences, an annual conference that inspires and empowers girls and young women from across Nova Scotia in celebration of International Women's Day. Under her leadership, the AMI received a Nova Scotia Human Rights Award in 2016 for the impact the annual Girls Conference has had on youth, their communities and the province.
Following the death of George Floyd, Dr. Brigham wrote an impassioned letter as the Chair of the AMI, which began an essential conversation around anti-Black racism amongst MSVU Faculty Association members that led to a Special Meeting on Anti-Black Racism and Systematic Racism. In 2021, she received the MSVU Diversity and Inclusion Award for her work to raise awareness of diversity and inclusion on campus. In 2022, Dr. Brigham became the first person of African descent to become the president of the MSVU Faculty Association. She also founded the Black Faculty Affinity Group, which provides support, encouragement and recognition for Black scholars as they navigate working in a white-dominant context.
Her commitment to EDIA, both on campus and in the community, is making a profound difference and serves as an inspiration to many.
---
MSVU's history is rich with the stories of countless people who've had an impact on the university and in the broader community. Over the course of 2023, we'll feature stories about 150 MSVU students, faculty, staff and alum. Check back often to meet more amazing MSVU people!