Shannon Kerr, of Sydney, Nova Scotia, recalls moving into residence at the Mount four years ago and instantly settling in.
"The 10th floor of Assisi Hall was a great floor in September 2011," she said. "It was like living in a hotel with all of your closest friends. I was lucky to be on a floor with so many amazing people who have turned into lifelong friends. In fact, everyone in Assisi Hall were friends with one another – we were a tight knit group."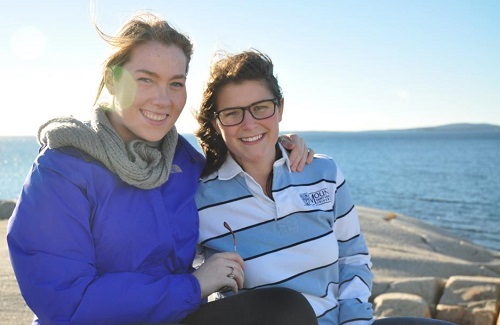 That Shannon (far left in the photo at left) builds community wherever she goes is a trait her fellow students admire. "Many of my peers would agree that our four years at the Mount would have been markedly different without her positive presence," noted one of her classmates. "She is a natural leader, the kind of leader who brings even the quietest, most timid person out of their shell."

Shannon's commitment to the Mount was strong across the campus community. She not only held leadership roles in residence, but she was involved in extracurricular student committees, activities, fundraisers and leadership efforts galore. Public Relations Society President, member of the Public Speaking and Residence Societies, Best Buddies Program participant, Mount Relay for Life team member, Shinerama volunteer, Student Representative Council member, and much more – Shannon's list of contributions to Mount life is truly endless.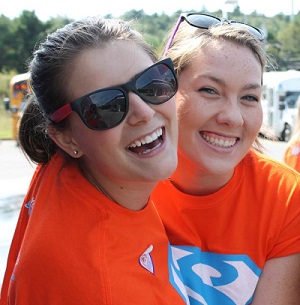 One of the experiences that stood out the most for her was the opportunity to serve on the University's Senate. "That took things to a whole new level for me," she said. "It was an opportunity to be involved in discussions on issues of importance to the Mount." Shannon served as the Professional Studies student representative and said that she felt student input was valued during Senate discussions.

On top of it all, Shannon was always dedicated to her studies and maintained a solid academic record. When asked how she did it, she remarked, "To be honest, it never felt like too much. Because of the Mount, and the caring and supportiveness there, it was easy to get involved and make it all work."

As a student in the Public Relations degree program, Shannon's time at the Mount included three work-terms in three different cities – one in the financial sector, one with a not-for-profit organization and another in the oil and gas industry. "My work terms took my education to the next level. Being able to finish your degree with one full year of work experience under your belt is so valuable."

Her advice to someone considering the Mount, but still a little unsure: "You may not realize it now, but the Mount has a monopoly on some of the most important aspects of post-secondary education, even if you don't believe they're significant at this point in your life. Like small class sizes, for example. You can build a relationship with your professors, and you can take advantage of all they have to offer, which is key in getting ahead…There is a shared respect among faculty, staff and students."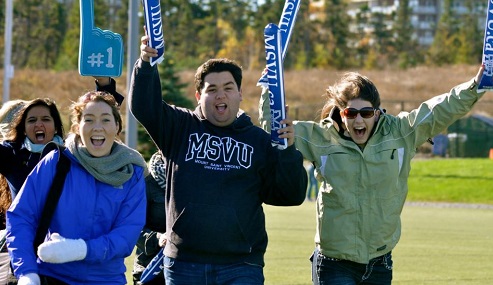 Though Shannon is sad to see the end of this great time in her life, she does have a brand new job to distract her. Just this October – weeks before crossing the convocation stage – she landed a one-year maternity leave position as the Communications Advisor with the Cape Breton Regional Police Service. It may be the end of one era for Shannon, but it's only the beginning of more great opportunities and a chance to have an impact on an even broader community.

As one fellow student said, "Shannon will continue to be that positive presence, inspiring change wherever she goes."

In recognition of her many achievements, Shannon was selected as valedictorian representing her graduating class at the Mount's morning convocation ceremony on Sunday, November 1. [watch convocation live here]