Fall convocation takes place November 6
Mount Saint Vincent University will recognize the achievements of several hundred students during fall convocation ceremonies on Sunday, November 6, 2016. Graduates will be joined by two honorary degree recipients – a lifelong volunteer and community builder, and a respected social activist for the rights of First Nations children and youth.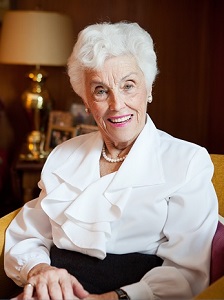 Marjorie A. Lindsay, LLD, has always valued friendships and a sense of belonging. Raised alongside three brothers in a tight-knit Halifax neighbourhood, those solid bonds propelled Mrs. Lindsay forward to a diploma in social work in 1943, followed by a position with The Children's Aid Society. Mrs. Lindsay's involvement in and support of community organizations are impressive. She is a long-time board member for Victoria Hall, lifelong member of the Imperial Order Daughters of the Empire, and philanthropist to many other organizations throughout Nova Scotia. Of special interest is her involvement with mental health advocacy.

Mrs. Lindsay is a founding member of The Northwood Foundation board, and, in 2012, was bestowed Northwood's Hedley G. Ivany Award for her lasting contribution to the community. In 2013, she was named Outstanding Individual Philanthropist by the NS Chapter of the Association of Fundraising Professionals. The Mount was delighted to celebrate Mrs. Lindsay through a room named in her honour in the Margaret Norrie McCain Centre for Teaching, Learning and Research opened in May of 2015.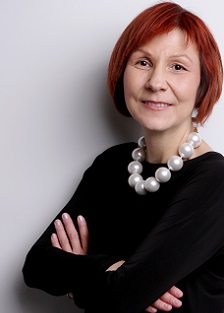 Cindy Blackstock, PhD, is a member of the Gitksan First Nation and has 25 years of social work experience in child protection and Indigenous children's rights. Her reconciliation based approach to addressing contemporary inequalities experienced by First Nations children and youth engages them and other members of the public to implement evidence-informed solutions. It's an approach for which she has been recognized by the Nobel Women's Initiative, the Aboriginal Achievement Foundation, the Indigenous Bar Association, Frontline Defenders and many others.

Dr. Blackstock is currently the Executive Director of the First Nations Child and Family Caring Society of Canada and a Professor in the McGill University School of Social Work. She holds a PhD in Social Work from the University of Toronto. Dr. Blackstock has collaborated with other Indigenous leaders to assist the United Nations Committee on the Rights of the Child in the development and adoption of a General Comment on the Rights of Indigenous children. She currently serves as a Commissioner for the Pan American Health Organization's study on Health Equity and Inequity.


Convocation Ceremony Details
Marjorie Lindsay will be honoured during the morning ceremony (10 a.m.) and Cindy Blackstock during the afternoon ceremony (2 p.m.) on Sunday, November 6. Convocation ceremonies will be held in the Seton Centre Auditorium and will be streamed live on the University website.


About Mount Saint Vincent University
Recognized as a leader in distance and experiential learning, and based on a strong tradition of social responsibility, Mount Saint Vincent University takes a personalized approach to education to nurture socially responsible global citizens. Founded in 1873, the Mount has been nationally recognized for having one of the lowest student-to-professor ratios, for providing students early access to valuable research opportunities, for its legacy in the advancement of women, and for facilitating critical advancements in food security, healthy aging, literacy, and childhood development.
---
For more information:
Gillian Batten
Manager, Communications
Mount Saint Vincent University
902-457-6439
Gillian.Batten@msvu.ca