Master's student Justin Creamer finds a learning community at the Mount
Justin Creamer can easily be considered a student-expert on the university journey. At just 23, he is currently working on his second Master's degree at Mount Saint Vincent University.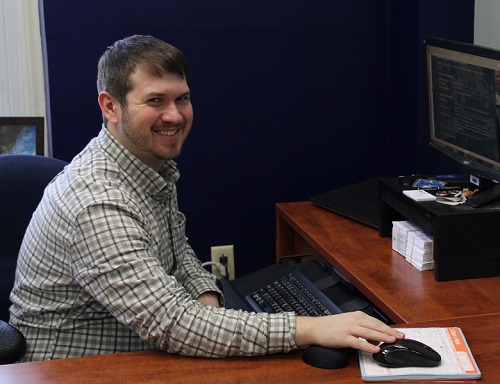 Proudly born and raised in Miramichi, New Brunswick, Justin's post-secondary path began at St. Thomas University where he completed a major in Mathematics while pursuing honors studies in Economics and a minor in Philosophy. He then completed a one-year Master of Arts (Economics) degree at Dalhousie University, and is now a first-year Master of Education in Life-Long Learning student at the Mount.

Even after attending four different universities over three different programs, Justin insists his road through post-secondary was not always clear. But his experiences have led him to clarity on his life's passion: showing others the benefits of engaging in life-long learning.

That passion was first sparked at the beginning of his university journey while conducting research under mentor Chris Abbandonato (a lecturer at St. Thomas University) about increasing student interest in the fields of science, technology, engineering and math. "Chris has helped me so much throughout my academic career. Working with Chris to engage students in life-long learning showed me that I want to work with people and help them learn."

His passions was fueled throughout his first Master's degree during which he gained new first-hand experience in a teaching position. Working with students at a variety of stages in their university careers showed Justin the power that can come from uniting people with like-minded academic passions. "I love that university can act as a meeting ground for people with shared interests in learning," he says.

---
"Learning is not a series of check-points," he notes. "It's an attitude and a willingness to try."
— Graduate student Justin Creamer

---
Learning in and outside the classroom
Outside of the classroom, Justin has stayed engaged in on-campus life through positions on Students' Unions, Residence Life teams, 'Welcome Week' facilitation and more. His commitment to staying involved is based on a desire to also learn from experiences outside the classroom. "Learning is not a series of check-points," he notes. "It's an attitude and a willingness to try."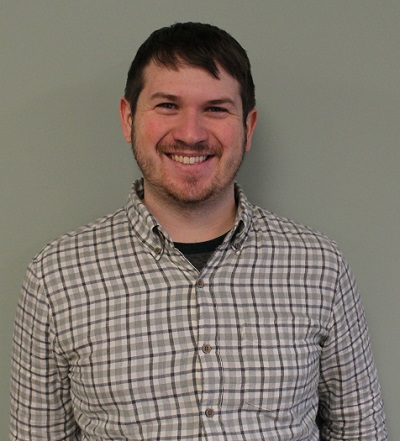 Justin's philosophy towards learning has been thoughtfully shaped over his university experiences. He believes that learning is an ongoing process, powered by a willingness to "just try." "This whole process of coming to the Mount is a 'trying' experience for me. I love it here, it feels just like home."

Most recently, Justin has applied his love for learning and post-secondary education through work with the Mount's Student Recruitment team, where he meets with future students through campus visits and tours, and engagement sessions outside of campus. His knowledge of the university experience combined with a passion for life-long learning makes Justin the perfect support for students questioning their next steps in education.

"It's okay not to have a plan! Find your passions and be willing to just try. As long as you're willing to pick yourself up through experiences, you'll be able to achieve anything you want. Do what you want and what makes you happy."

Just always be open to learning.