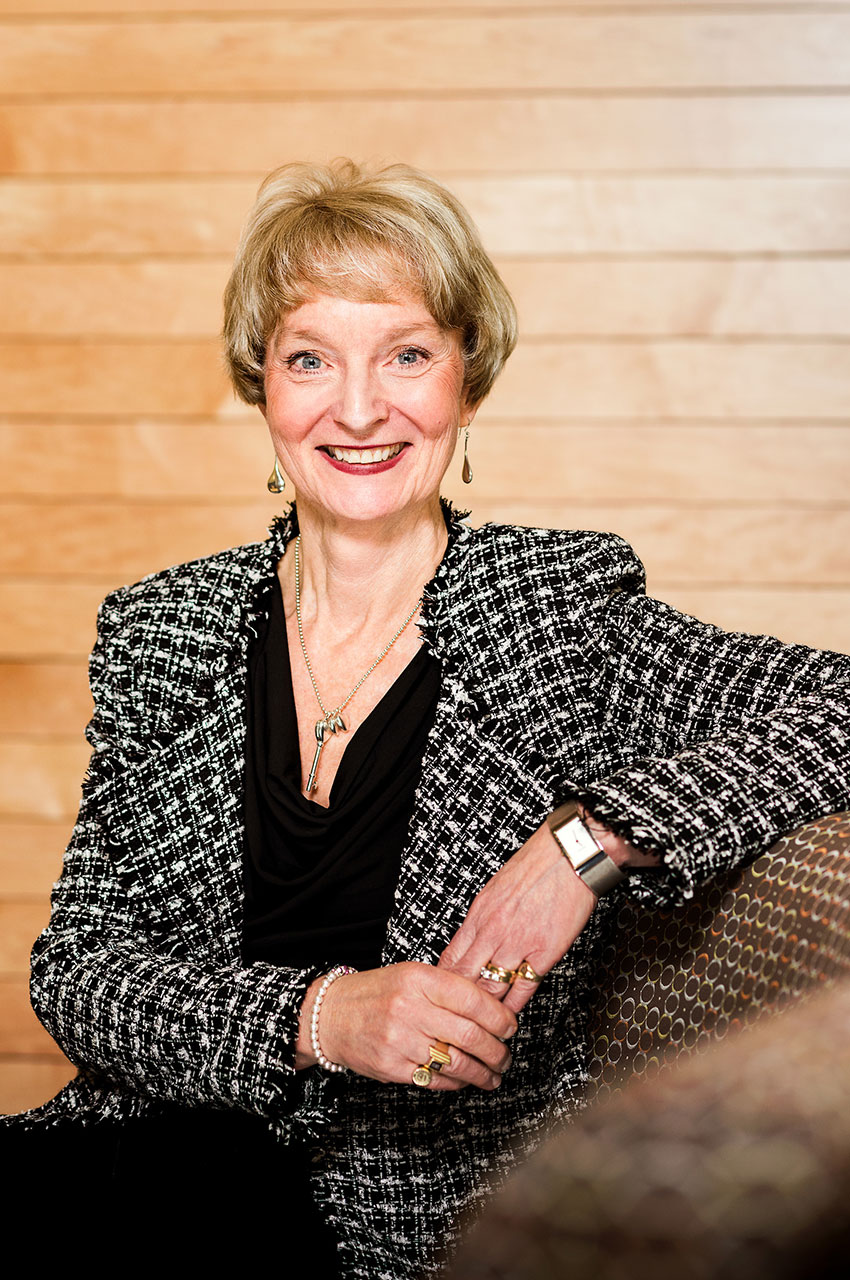 Mount Saint Vincent University's Board of Governors is pleased to announce the appointment of Dr. Mary Bluechardt as the 13th President and Vice-Chancellor of the Mount effective July 1, 2017.
Dr. Mary Bluechardt is an experienced academic and administrative leader, with more than 25 years in the post-secondary sector. She is currently the Vice-President (Grenfell Campus), Memorial University of Newfoundland, located in Corner Brook, Newfoundland and Labrador. She was first appointed to this role in 2011 and re-appointed in 2016. As Vice-President of Grenfell Campus, Dr. Bluechardt is the senior administrator with oversight of the campus. She is also engaged in University-wide endeavours as a member of Memorial's senior management team and Vice Presidents Council (the most senior committee of Memorial University).
"We are pleased to welcome Dr. Bluechardt to the Mount. She has a strong commitment to building community through inclusivity, healthy and supportive environments, and advancing the needs of students and youth," said Jolene Mahody, Chair of the Mount's Board of Governors and lead of the Search Committee.
Since joining the Grenfell Campus, Dr. Bluechardt has bolstered Grenfell's teaching and learning, student health and wellness, research, supports for Aboriginal students, recruitment, public engagement and internationalization activities. "In particular, she has overseen the opening of a new Aboriginal Student Centre and appointment of an Aboriginal Student Services Officer, enhanced partnerships and relationships with the Grenfell Campus Students' Union, and increased student support centres and spaces – and these experiences will be of great value to the Mount," said Jolene.
"Mount Saint Vincent University has a reputation for academic and research excellence, collaboration and commitment to social justice. At the heart of that reputation are the people at the Mount who are its richest resource. My personal and professional passions align strongly with the university's approach and I look forward to joining the Mount community and contributing to the great work already taking place," said Dr. Bluechardt.
Prior to her role at Grenfell Campus, Dr. Bluechardt served as Dean of the Faculty of Health Sciences at the University of Ontario Institute of Technology and also Dean of the School of Human Kinetics and Recreation at Memorial University. She was also with Special Olympics Canada for five years as National Director of Coach Development. She holds a PhD in Exercise Science and Health Promotion from the University of Toronto and is an active community leader, having been a volunteer with Special Olympics Canada for many years.
Dr. Bluechardt will work closely with Dr. Ramona Lumpkin, the Mount's current President and Vice-Chancellor, the Mount's leadership team and the Board of Governors to ensure an effective and smooth transition of responsibilities.
"We are thankful for the outstanding leadership of Dr. Ramona Lumpkin. During her tenure, Dr. Lumpkin developed and implemented our current strategic plan and continually underscored the Mount's commitment to social justice and the advancement of women in particular," said Jolene. "As she begins her retirement, we know Dr. Lumpkin will continue to be an advocate for the Mount and role model for our students and all members of the Mount community."
About Mount Saint Vincent University
Recognized as a leader in distance and experiential learning, and based on a strong tradition of social responsibility, Mount Saint Vincent University takes a personalized approach to education to nurture socially responsible global citizens. Founded in 1873, the Mount has been nationally recognized for having one of the lowest student-to-professor ratios, for providing students early access to valuable research opportunities, for its legacy in the advancement of women, and for facilitating critical advancements in food security, healthy aging, literacy, and childhood development.

Read Dr. Bluechardt's full bio.
-30-
For more information contact:

Gillian Batten
Manager, Communications
Mount Saint Vincent University
902-457-6439
Gillian.Batten@msvu.ca