"I felt at home the second I stepped foot on this campus."
These are the words of Mount Public Relations student Elizabeth (Liz) Duff. Although she's only halfway through her undergraduate degree, Liz has packed a lot into her two years at the Mount.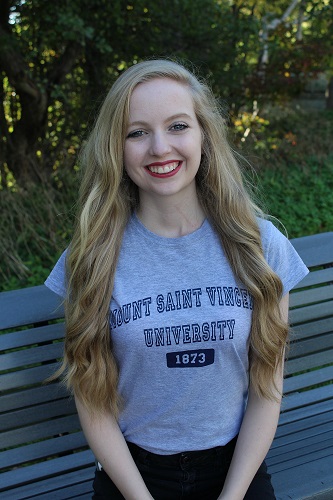 Between volunteering, working and staying involved on campus (plus keeping up with classes!) Liz is truly making the most of university life. With ambition like hers, it's no wonder she carries the esteemed Presidential Scholarship and was named an Emerging Leader by the Mount Saint Vincent University Student's Union (MSVUSU) this spring.

Hailing from Antigonish, N.S., Liz decided firmly before graduating that she was destined for the public relations program at the Mount. She was first introduced to the unique-to-the-Maritimes program upon meeting Mount recruiter Jeremy Neilson at a Nova Scotia Secondary School Student's Association (NSSSA) conference. Fascinated with pop culture and event planning (she'd love to be a celebrity publicist one day), Liz believed a career in public relations matched her interests perfectly.

"First it was the program, and then it was the school," says Liz. A small, tight-knit community and low faculty-to-student ratio were chief among the reasons she knew the Mount would be a fit. Also a selling point for her? The co-operative education component of the public relations program, which allows students to graduate with a full year of work experience.

In high school, Liz chaired committees with her student council, co-captained an improvisational acting team, and competed provincially and nationally in debating – placing eighth on the national stage at the Canadian Junior Debate Championships and qualifying the next year for the coveted Canadian Senior Debate National Championships with her sister. On top of all that, she handled public relations for the Provincial Cabinet of the NSSSA in her graduating year.


"My philosophy is committing wholeheartedly to things that I love doing," says Liz.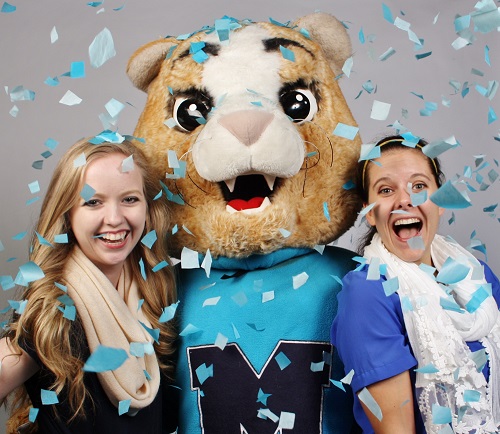 At the Mount, she channels her energy into being the speaker for the Students' Representative Council of the MSVUSU and working for the school's Student Recruitment team as the Administrative and Special Projects Assistant. Outside the Mount, she volunteers on the Audience Assistance team at weekly tapings of CBC's This Hour Has 22 Minutes.

"It's very fulfilling to me as both a media and politics follower," Liz said of her volunteer position at
22 Minutes
. "I never thought I'd be able to say I work for the CBC, let alone working alongside classmates and friends. It's an opportunity I've always dreamed of."


Last year, Liz volunteered as a student ambassador and gave campus tours to potential students, showcasing what life at the Mount has to offer. Sharing her love for her school came naturally. "There aren't a lot of places that compare," she says. "I always tell new students: this place will become home as soon as you open yourself up to it."


Although her studies, jobs and activities keep her pretty busy, Liz appreciates all of the opportunities she's been given. As her first public relations co-op work term approaches next summer, she is grateful for the volunteer and work experience she's already amassed through her time at the Mount.


"I've learned a lot about balance," Liz says of her student lifestyle. "Plus, everyone here [at the Mount] wants you to succeed."