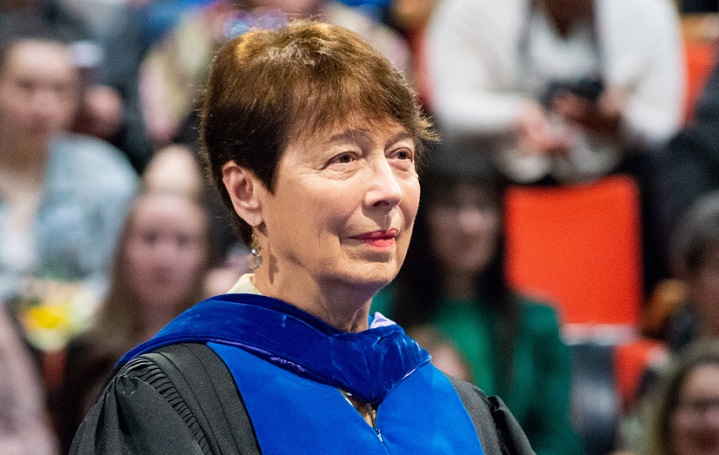 Dr. Ramona Lumpkin, CM, President of the Mount from 2010 to 2017, was named President Emerita during recent spring convocation ceremonies. She is the third President in the history of the Mount to receive the title.
"During her seven-year term, Dr. Lumpkin contributed greatly to the success of the Mount, always leading with passion and deep commitment to advance the University's mission, well-being, and reputation. Her contributions will be ever-lasting," said Dr. Mary Bluechardt, President and Vice-Chancellor.
Dr. Lumpkin's man
y exceptional contributions included: enhancing student services and student retention; developing programs reflecting the Mount's commitment to social justice; ensuring the Mount's continued contribution to the advancement of women; supporting a culture of equity, diversity, inclusion and respect on campus; maintaining the Mount's fiscal health through successful fundraising; and more.
A member of the Order of Canada (2014), Dr. Lumpkin has also been the recipient of a Progress Women of Excellence Award (2013) and been named to the annual list of Atlantic Canada's Top 50 CEOs (Atlantic Business Magazine) three times. In 2017, she received the Governor General's Awards in Commemoration of the Persons Case in recognition of her outstanding contributions to the goal of equality for women and girls in Canada.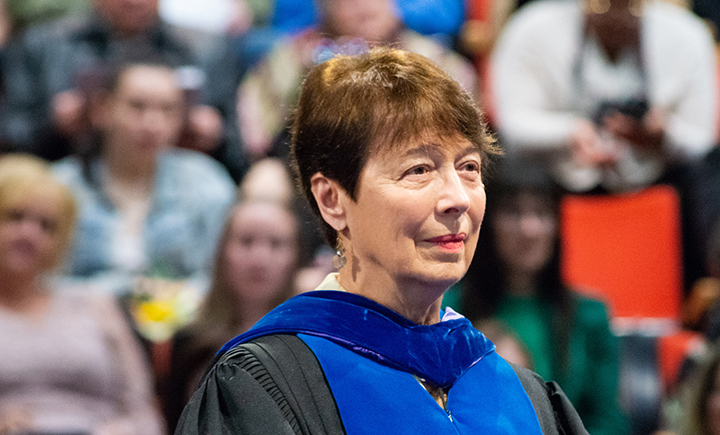 The title President Emerita is bestowed upon Presidents of Mount Saint Vincent University who have retired from the position of President and who have rendered exceptionally distinguished service to the University during their term of office. Nominations are made by the Mount Saint Vincent University community and must be confirmed by the Senate and Board of Governors.
Dr. Lumpkin was recognized at the convocation ceremony held Friday, May 17 at the Mount (pictured above).