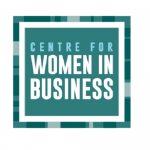 The Centre for Women in Business at Mount Saint Vincent University is dedicated to helping women across the province succeed as entrepreneurs through exposure, connection and learning. This includes one-on-one business advice, business skills training, trade missions, networking and a membership program designed to develop and support women in business across the province.
As the only university-based business development centre for women at a Canadian university, they're also a valuable resource to female-identifying MSVU student entrepreneurs.
Recently, the Centre partnered with RBC to offer a new student mentorship program featuring expert-led webinars and one-on-one coaching and mentorship.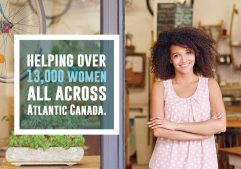 "We know through research that young women are interested in starting their own business, but that they often hold off until they are older or not at all," says Tanya Priske, Executive Director of the Centre for Women in Business. "By providing access to mentors, business skills development, and financial knowledge in this critical stage of their professional journey as students, we can increase their confidence, connections, and encourage more young women to explore entrepreneurship as a viable career option."
---

We're ensuring transformative teaching and learning. Learn more about this MSVU Strategic Plan Theme »