Another successful Caritas Day is in the books! A big thanks to all members of the MSVU community who took part, in ways big and small.
The Advancement team led a thank-a-thon, during with members of the University's senior administrative team, Advancement team and other staff called almost 400 MSVU donors to thank them for their generosity.


The Early Childhood Collaborative Research Centre team baked and cooked for Ronald McDonald House.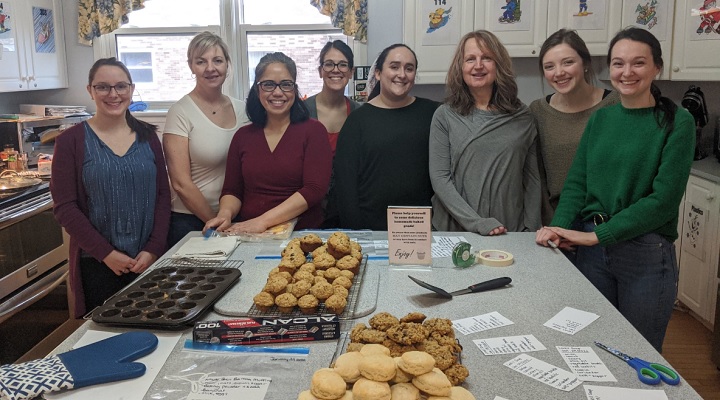 Business & Tourism students helped out at Hope for Wildlife and joined the Sisters of Charity – Halifax to make sandwiches for the Out of the Cold shelter.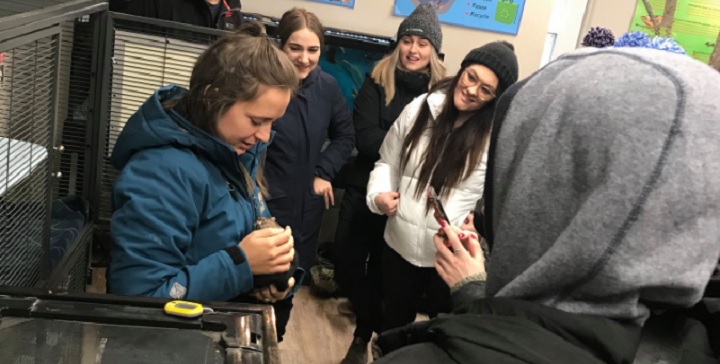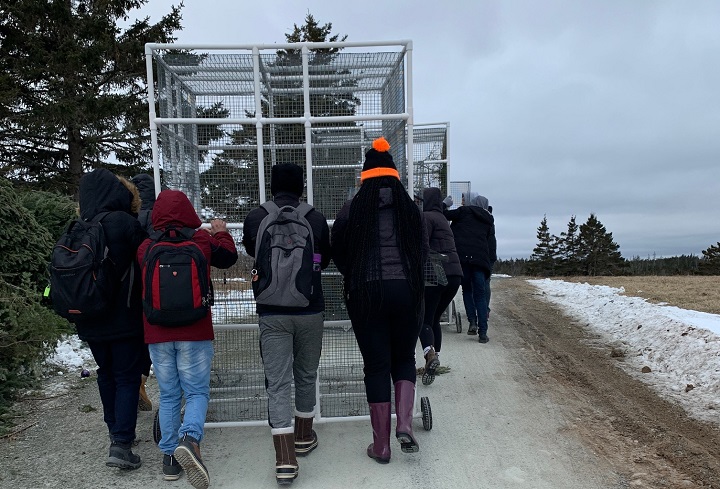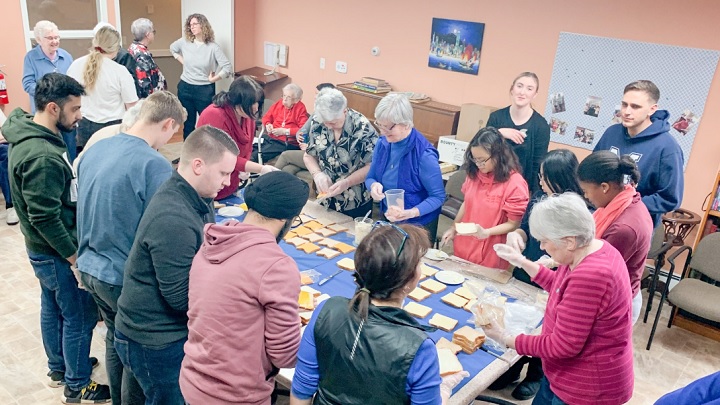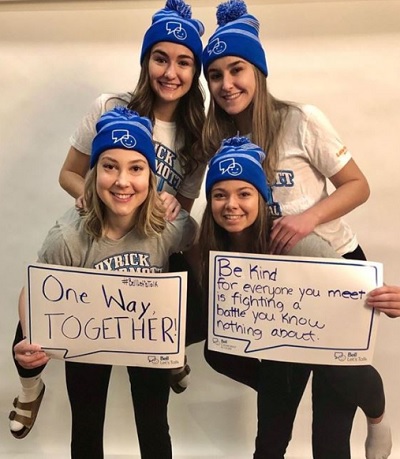 MSVU varsity athletes
put a spotlight on mental health by holding a #BellLetsTalk event on campus. And the Rec Society filled new backpacks with toiletries and other goodies for delivery to local shelters.
Kudos to all who gave of their time and talents this Caritas Day. And the many more who live the spirit of Caritas all year long!
About Caritas Day
Every year, on the last Wednesday of January (January 29 this year), the MSVU community celebrates Caritas Day. Caritas is Latin for "charity" and Caritas Day is a day set aside for charitable acts by the MSVU community – from random acts of kindness, to giving gifts of time, talent and other resources.
The history behind the day dates back to a devastating fire that destroyed the entire MSVU campus (just one building at the time!) in January 1951. The fire left students with nowhere to continue their education, but thankfully the residents and businesses of Halifax opened their hearts and doors to provide the students with spaces to learn.
It was this compassion and generosity that led to the creation of Caritas Day and, every year, faculty, staff and students alike are encouraged to give back to the community to help make a difference and pay forward the kindness that was shown to MSVU.