The Mount Bookstore offers a wide range of high quality, MSVU branded apparels. Browse our unique collection of men (unisex), women, and kids apparel.
Call us or drop by the Bookstore to learn more about the products, sizes, and colour options.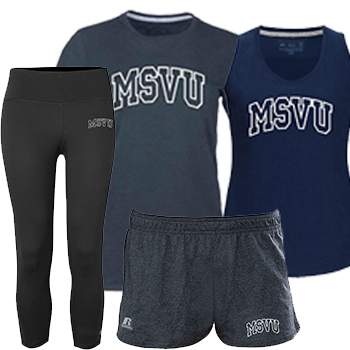 Women's Clothing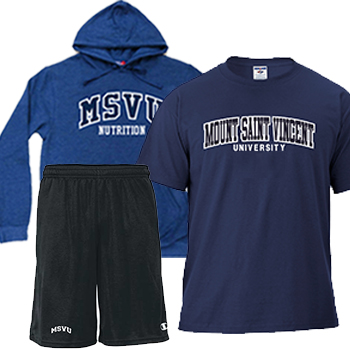 Unisex Clothing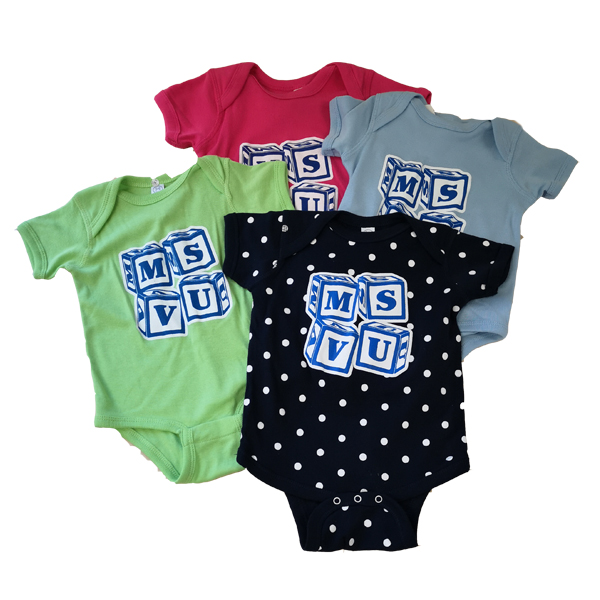 Kids
If you are a Mount Alum, check the special MSVU branded apparel in the Grad & Alum section.
The Mount Bookstore also runs MSVU Custom Sweatshirt and Custom Jacket campaigns in the school year. During these campaigns you can customize your MSVU branded crew/hoodie/jacket with your program, and even personalize it with your name, year etc.. Visit the Special Events page to learn more about these campaigns.