We couldn't be more proud of our outstanding varsity athletes!
The MSVU Mystics women's basketball team recently claimed the top spot at the Atlantic Collegiate Athletic Association (ACAA) basketball championships hosted at home in the A. Garnet Brown Gymnasium on the MSVU campus. The team defeated the University of King's College Blue Devils 83-66 to win the final game on Sunday, March 8, 2020.
This win means that the team is headed to Vancouver Island to play in the Canadian Collegiate Athletic Association (CCAA) national championship from March 18 to 21. The team has had a very successful season and is currently ranked 6th nationally.
The MSVU
men's basketball
team ended a stand-out season with a similarly impressive showing in this weekend's ACAA championships. They took silver in their championship game against Mount Allison University.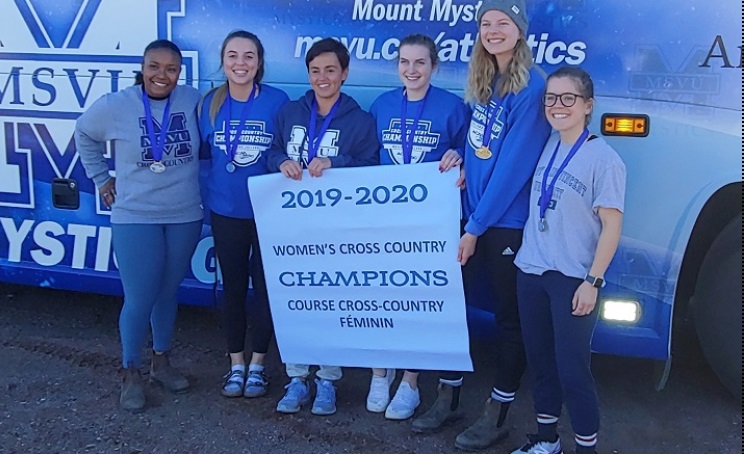 The Mystics
cross-country running team
had an incredibly successful showing at this year's ACAA Cross Country Running Championships on November 2, 2019 in PEI, taking home several awards, including a first-place win for our women's team.
Runner Grace Anderson also claimed 1st place overall (individual) and was named ACAA Women's Cross Country Runner of the Year; Hannah Baillie claimed 2nd place overall in Women's Cross Country; Donald Dewolfe claimed 2nd place overall in Men's Cross Country; and coach Matthias Mueller was named ACAA Coach of the Year. More
Congratulations, Mystics!