A Message to the MSVU Community
---
Good morning,
As you know, we have been undergoing searches for two new leaders to join Mount Saint Vincent University. I am pleased to announce that Dr. Lori Francis will be joining MSVU as Vice-President Academic and Provost as of August 1, 2023 and Isabelle Nault will be our next Vice-President Administration effective July 10, 2023.
MSVU is very fortunate to have such accomplished people joining our university. They bring with them a wealth of experience, a commitment to equity, diversity, inclusion and accessibility (EDIA), an appreciation of our academic mission, and a readiness to apply an innovative lens as we move forward building on our 150-year history.
About Dr. Lori Francis, Vice President Academic and Provost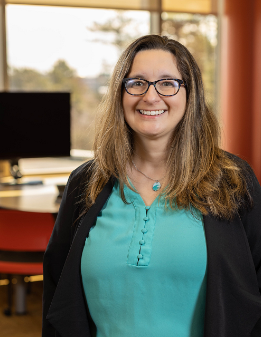 Dr. Lori Francis will be joining us from Saint Mary's University (SMU) where she has been the Dean of the Faculty of Science since September 2021. She began her teaching, service and research (in the area of occupational health) at SMU in 2002 in the Department of Psychology and moved to the role of Associate Dean of Science: Student Affairs in 2017.
Since joining the Dean's office, her faculty has experienced enrolment growth, introduced new programming, and gained further research momentum and profile. She has been engaged in and provided leadership to accessibility planning, student experience, faculty relations, budgeting, and academic planning.
A first-generation university student, she holds a Bachelor of Science degree from St. Francis Xavier University, a Master of Science degree from McMaster University, and a PhD in Industrial/Organizational Psychology from the University of Guelph. "I look forward to working with faculty, staff and students at MSVU, and working to identify and remove barriers to inclusion in academic settings," said Lori. "I am excited to be joining MSVU; I have long admired the mission and vision of the institution, including the commitment to EDIA. As the Vice-President Academic and Provost, I want to be a champion for faculty and staff, celebrate successes, and foster growth."
Read more about Dr. Lori Francis.
About Isabelle Nault, Vice-President Administration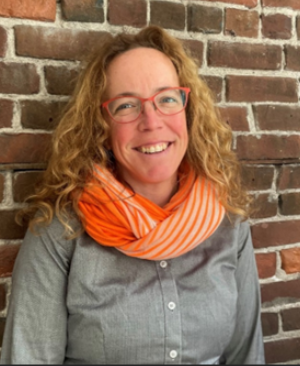 Isabelle Nault will be joining us from NSCAD University where she is the Associate Vice-President of Operations, with oversight of human resources, facilities (including security and occupational health and safety), and information technology. She also serves as a key member of two Board of Governors' committees: Finance & Physical Resources and Audit & Risk.
Under her leadership, NSCAD University has developed a new campus master plan, planned for a unified and accessible Port Campus location, and developed a cybersecurity framework, among other important facilities governance initiatives. Prior to joining NSCAD, she oversaw major capital projects at the Royal Military College and Queen's University, and served as co-chair of the Queen's University accessibility advisory committee.
Isabelle obtained her professional degree from the Royal Architectural Institute of Canada Syllabus Program, and holds a graduate diploma in architecture from Athabasca University, a Bachelor of Science degree in architecture from l'Université de Montréal, and a Diplôme d'Études Collégiales in Pure and Applied Sciences from Cégep de Ste-Foy.
"I bring to MSVU a deep commitment to the idea that the academic success of our university community requires a strong foundation in administrative and operational support," said Isabelle. "Through a consultative, analytic and evidence-based approach, and a deep commitment to the principles of EDIA, I look forward to supporting that foundation to be as strong as it can be at MSVU."
Read more about Isabelle Nault.
My sincere thanks to Dr. Brook Taylor and Gabe Morrison who have been providing leadership as Interim Vice-President Academic & Provost and Vice-President Administration, respectively.
I look forward to working with Lori and Isabelle as we continue to advance the university's strategic plan Strength Through Community. I am confident that they will provide important additional leadership as we continue our focus on access and impact and challenging the status quo.
Thank you to the members of the Search Committees for their diligence and commitment.
Please join me in welcoming these two new leaders to MSVU.
Joël
Dr. Joël Dickinson
President and Vice-Chancellor
Mount Saint Vincent University