New Vice-President Academic and Provost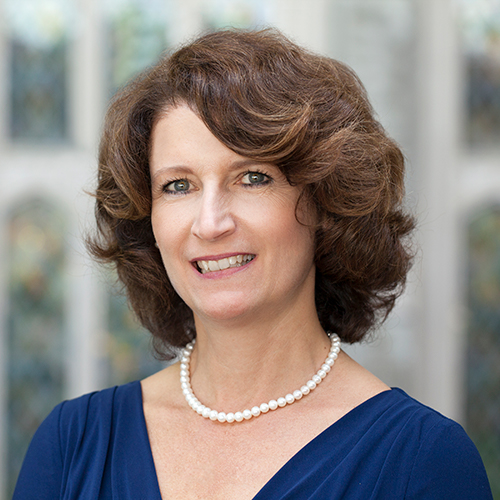 It gives me great pleasure to announce that
Dr. Julie McMullin
will be joining the Mount as Vice-President Academic and Provost as of August 1, 2019.
Dr. McMullin has considerable university administrative experience having held the role of Vice-Provost and Associate Vice-President (International) since 2012 at The University of Western Ontario. Prior to that, she was the Special Advisor to the Provost-Internationalization (2011-12), Acting Dean, Faculty of Social Science (2010), Interim Head, Department of Economics at The University of Western Ontario (2009).
She is a graduate of the University of Toronto (Ph.D. 1996) and an award-winning researcher who has published three books and many articles in high-quality journals. Her research focuses on social inequality with a particular emphasis on the intersection of age, gender, class, and ethnicity in the domains of paid work and families.
"As a leader I value social justice, diversity, equity and inclusion. I see these values at Mount Saint Vincent University and am very excited to be joining this community focused on academic excellence and student success," said Dr. McMullin. "I am looking forward to learning more about the important work being undertaken by the Mount and, together with faculty, staff and students, contributing to the mandate."
We are working with Dr. McMullin to coordinate visits to campus in the coming months so she can continue to meet members of the Mount community including faculty, staff, students, alum and members of the Board of Governors. She will also be spending time with Dr. Church to discuss transition plans.
I want to acknowledge and thank Dr. Church for her exemplary leadership in her current role. Over the past nine years she has made many contributions to the Mount with a focus on our faculty, students and staff. She has been instrumental in advancing our teaching, learning, research, academic programs and student supports.
Thank you to the members of the Search Committee for their diligence and commitment.
Please join me in welcoming Dr. Julie McMullin to the Mount.
Mary
Dr. Mary Bluechardt
President and Vice-Chancellor
Mount Saint Vincent University