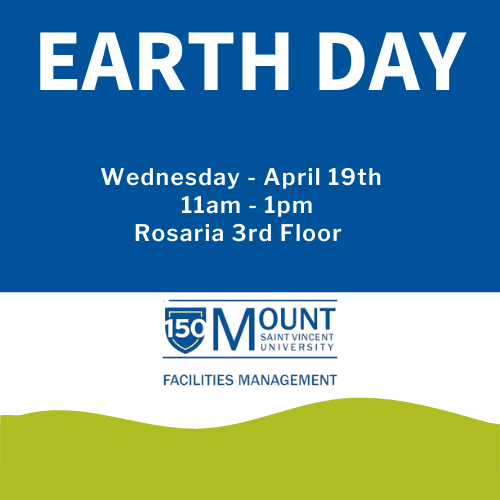 April 19, 2023
11:00 am - 1:00 pm
Earth Day is just around the corner and Facilities Management is gearing up for our annual celebration! As always, we've got some fantastic activities planned for April 19th to honor our planet. Students, Faculty, and staff are invited to check out the celebration activities happening on campus.
ACTIVITIES – For those who participate in the earth day activities, we would like to express our gratitude by treating you to a special thank you lunch. It's our small way of acknowledging your contribution and thanking you for your efforts.
BRING YOUR OWN MUG for ½ price coffee all day in the Rosaria Dining Hall and Seton Cafe.
PLANT SWAP – Bring a plant, take a plant.
REGISTER NOW – RSVP by April 12th.
Let's come together and make this Earth Day Celebration one to remember. Looking forward to seeing you all there!
Have any questions? Email Cheryl Delorey at cheryl.delorey@msvu.ca.
---