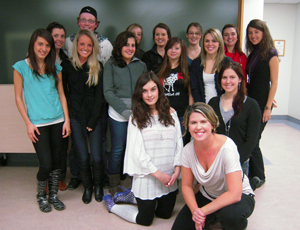 Mount Public Relations students have spent the past semester buzzing around the University snapping photos of campus life. As part of a public relations audio visual communication project, students were called upon to document life at the Mount. The students have done an excellent job of capturing the essence of the Mount in photos that will be used on our website and in our promotional materials.
Congratulations to Cecile Nayral de Puybusque and Erin Doherty who took the top photo collection titles. Kudos to Anastasia Knyazeva, Helene Clabecq, Victoria Homeier, Aurelia Boige,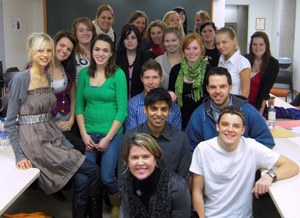 Lisa Vockenhuber and Jenna MacDonald who were runners up.
Thanks to part-time instructor Janice Landry and her students for their contributions to the Mount photo library!
Pictured top right: PBRL 2015 01 Class