Meet Dr. Bona Kim
Born and raised in Seoul, Korea, Tourism and Hospitality Management professor Dr. Bona Kim has always had an appetite for travel and adventure.
Shortly before completing her Bachelor of Business Administration and Chinese Studies at a University in Korea, Bona packed her bag and headed to Spain to embark on what she describes as the "walk of a lifetime." After a quick internet read coupled with a deep desire to try something new, she made the decision to walk the Camino de Santiago – an 850 kilometre pilgrimage from the border of France "Saint Jean Pied de Port" to "Santiago de Compostela" in Spain.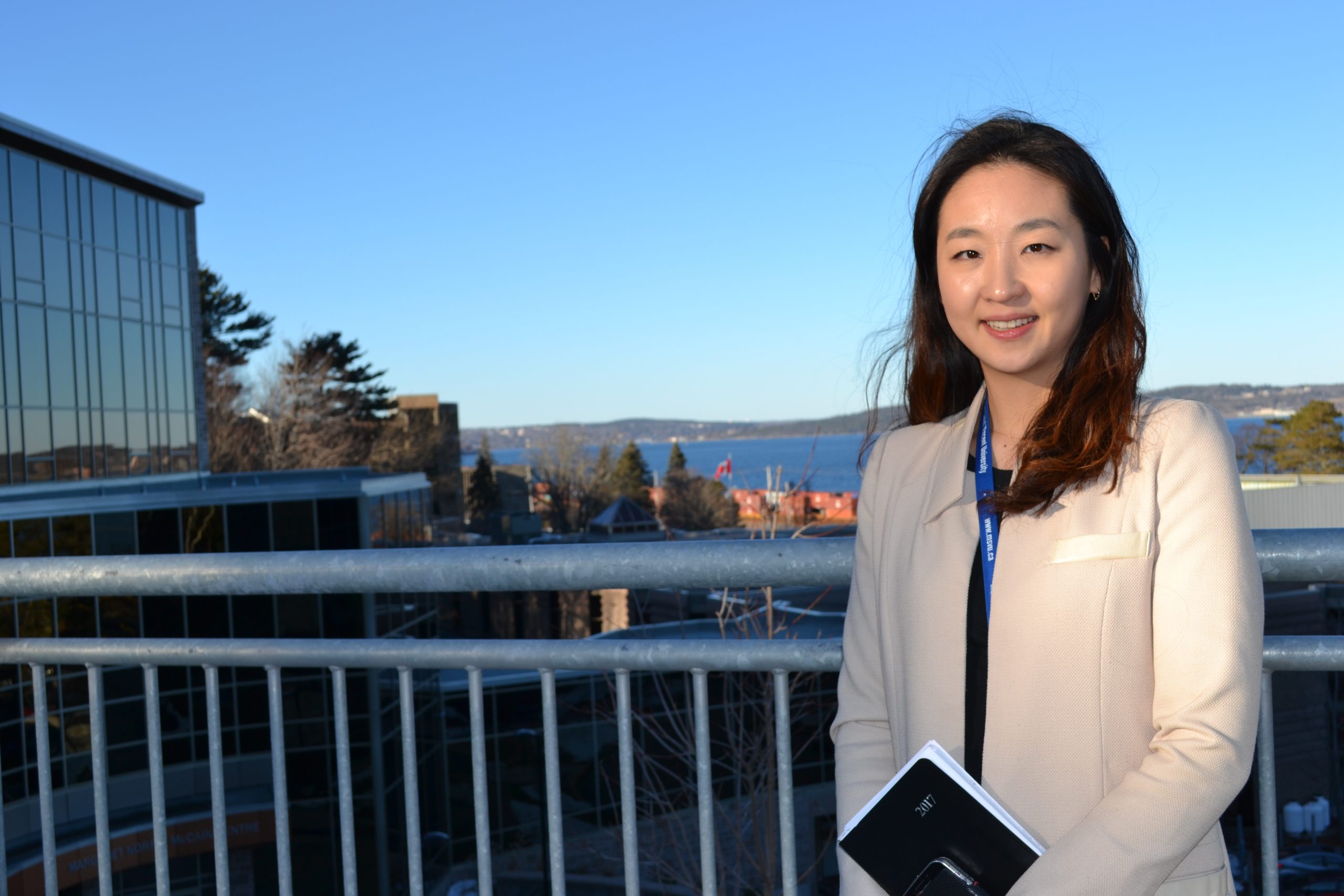 ---
"I saw the power of hospitality between people and I decided this was an area I wanted to explore."

— Dr. Bona Kim, Assistant Professor, Tourism and Hospitality Management

---
"I wanted to take on a challenge so I packed my backpack and bought the flight ticket. It all happened very quickly."
Bona reminisces about this time in her life, describing herself as a 23-year-old looking to connect with herself on a more spiritual level. The journey proved to be both challenging and rewarding. "Between the interaction with other pilgrim participants and personal contemplation time, I started to realize more clearly what I was good at and what I was passionate about. I saw the power of hospitality between people and I decided this was an area I wanted to explore."
When Bona returned from the pilgrimage, she immediately started applying for jobs in the tourism and hospitality industry. Two weeks into her job search, she received a job offer from a hotel in the role of Guest Relations Officer. Through this experience, Bona met a lot of prominent people from around the globe, including musicians, politicians, athletes and business owners. "I was meeting successful people from around the world and it inspired me to push myself to do more." So in 2009, she returned to school to pursue a Master's degree in Hospitality and Tourism Management.
While working full-time and finishing up her Master's, she was presented with an incredible opportunity to take four months paid travel time. She knew in her heart she needed to return to Spain to complete the pilgrimage once again. It was during this trip that Bona started to reflect on how she could connect her journeys to her studies. After a conversation with her Master's supervisor, she decided to move forward with a thesis about the pilgrimage journey, which led her to complete the journey for a third time.
Third times a charm
"My third time doing the pilgrimage, while collecting data for my research, I met more than 100 people along the way. I interviewed them to better understand each person's experience and what they personally valued about or sought to achieve through the pilgrimage. Was it the culture, accommodation, interaction with other pilgrims or certain foods? I reviewed many of these elements and from there was able to draw data on what was behind their motivation. What I found was that the ultimate goal of people's journey was to attain happiness."
Through writing her thesis, she became immersed in pilgrimage and spiritual tourism and knew there was so much more to learn. This curiosity led her to pursue her PhD at the Hong Kong Polytechnic University in 2012.
People as the heart of the industry
Bona's PhD research at the Hong Kong Polytechnic University was focused on exploring customer dissatisfaction in the hotel industry. "I realized that a lot of research was being done on customer satisfaction, but there was little being done on the area of dissatisfaction."
As part of her research, she reviewed Trip Advisor comments for 100 hotels in New York City. Her findings revealed that the common factor between being satisfied and dissatisfied, regardless of hotel class, was hotel staff and staff attitude. Bona's research could have positive implications for hiring managers and supervisors in the industry looking to 'up their game.'
Teaching as a two-way street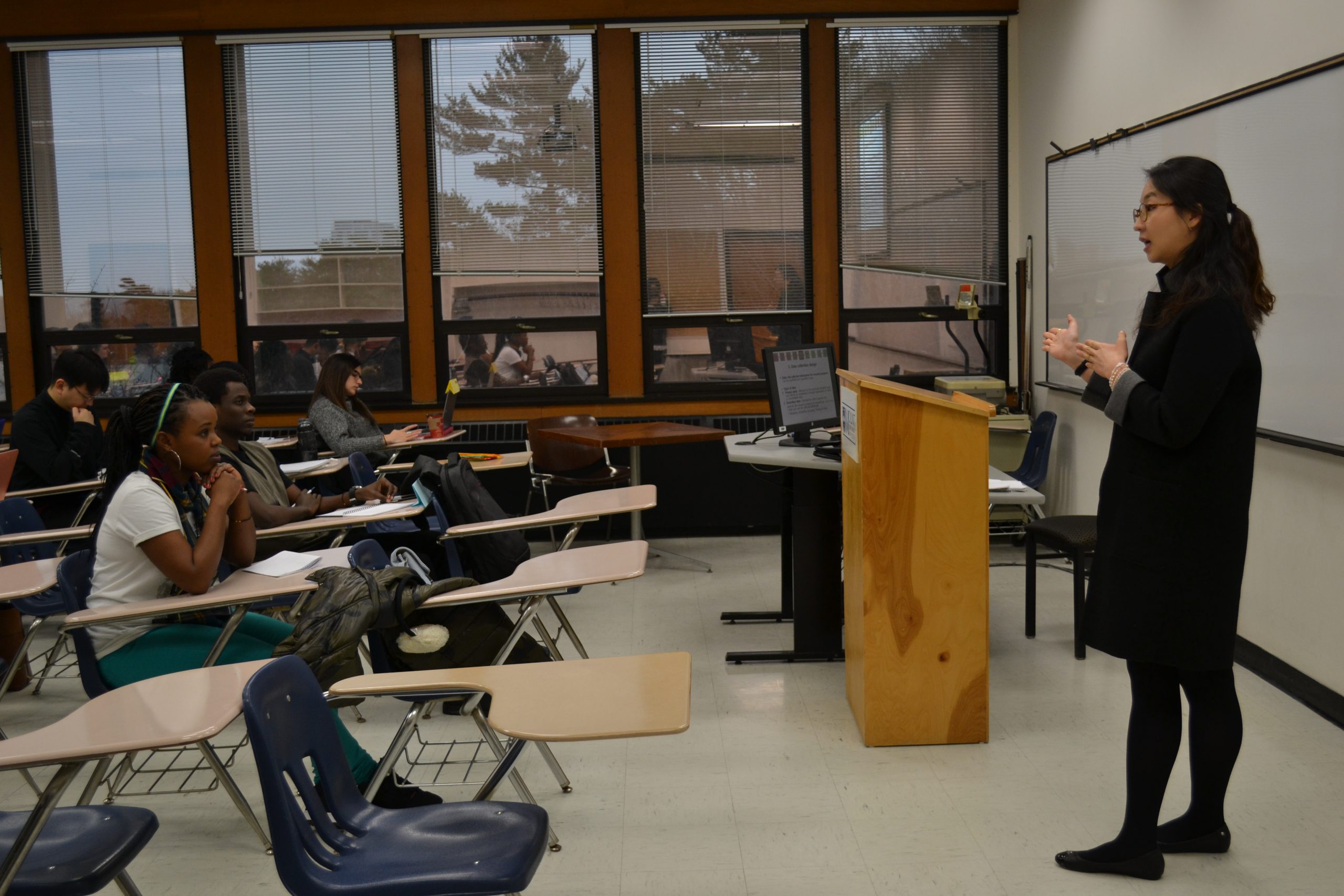 Fast forward five years and Bona is now working at the Mount as an Assistant Professor in the Department of Business and Tourism. When asked what attracted her to the Mount, she recalls reading over the job description for the first time.
"I was inspired to teach at the Mount for two main reasons. One is the university's history as an institution with catholic affiliation and another is its willingness to partner with universities in Asia since I want to be an educational bridge between the two continents. I was also touched by the mission statement and the empowerment of women being a cornerstone."
Bona is currently teaching an Introduction to Tourism and Hospitality Management course, which has been one of her favorite courses to teach to date. "I love the interaction with the students – hearing about their experiences and sharing examples from my own life. It is two-way learning," she says, adding "Someone coined me the 'traveling professor' and I like that since I would like to keep traveling, praying, and loving – pilgrimage – during my life journey. I will continue to travel to be able to bring new concepts to the classroom. I encourage students to take up challenges and to get out of their comfort zone. It will bring an extraordinary life change."
Spirituality in tourism
Bona has plans to build on her research and examine the personal value structure from the pilgrimage journey. "My goal is to conduct research that is not only contributing to the academic literature but that also has practical application for travelers too."
She plans to take a more in-depth look at personal happiness and life satisfaction related to travelers on a pilgrimage. "Ultimately, the goal would be for people to read these articles and be inspired to participate in spiritual tourism. This is an emerging area for the academic community and there is a lot to be studied and learned."
Bona is nothing short of inspiring herself. She brings a unique perspective to the classroom and has a passion for living well. "My goal is to do to the Camino pilgrimage 10 times over the course of my life." In the meantime, she is adjusting to a more relaxed pace of life here in Halifax and is excited to explore the many hiking trails in Nova Scotia – but only once the weather warms up.