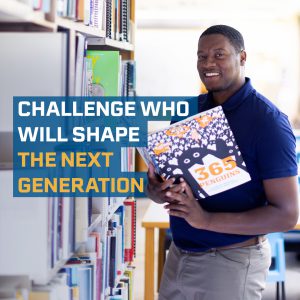 Achieving academic success and leaving a lasting mark on the MSVU community through his dedication to extracurricular activities, passion for education, and unwavering commitment to improving the lives of others.
Hometown
Program of Study
MSVU Grad Year
Tyler's MSVU Experience
Valedictorian of his graduating class (2023)
Five years on the MSVU Men's Soccer Team, including time as captain
Helped coach MSVU's Women's Volleyball Team
Worked as Assistant Coach for the Men's Soccer Team
Recognized for outstanding achievements and contributions to MSVU, receiving both the Coaches Award and the ACAA Bob Coe Award for leadership, sportsmanship, and enthusiasm on and off the field
Best MSVU Memories
Winning a soccer championship with the MSVU Men's Soccer Team. Being part of the team's historic achievement helped Tyler forge lifelong friendships and cemented his place in the university's athletics history.
Gaining acceptance into MSVU's Education program was another proud moment for him, opening new doors and solidifying his path as an educator.
MSVU Mentors
Recently retired MSVU Athletics Director June Lumsden. "If you know her, you will understand why," he says.
Derrick Brooks, the women's volleyball team coach at MSVU, who ignited Tyler's interest in teaching. "I have coached alongside him for many years and witnessed firsthand the impact he has on youth," Tyler said. "It was through these experiences that I realized I wanted to make the same impact."
Standout MSVU Achievement
Being named valedictorian of his MSVU graduating class. "Being a kid coming from North Preston, I never thought this would be a reality for me. I am happy that other young members from the community can see me and think that they could accomplish this as well," he said.
Access & Impact
The academic experiences and extracurricular activities Tyler experienced at MSVU helped shape just the right path for him.
Dr. Francis Early, one of Tyler's professors at the university, emphasized the concept of "less is more," and the impact of those words was significant.
"I decided to take fewer courses during a semester, but I was able to dive deeper into each course, and this is where I started to become a lifelong learner," he said. "Now, as I am finishing up my final year at the Mount, I am thankful for how the Mount has taken me in as a part of their community and shaped me into the man I am today."
Where Is He Now?
Tyler's focus is on securing a teaching contract and putting into practice what he's learned at MSVU. He plans to keep coaching and giving back to his community and nurturing young athletes.
What's Next
Looking ahead, Tyler envisions himself as a vice principal or principal of a school while still pursuing his passion for coaching, including potentially running a high-level volleyball program.
Calls to Action
Small risks can add up to big results. Bet on yourself by choosing the pace and approach that works best for you and keep moving forward even when you face challenges.
"It is not a true failure if you continue to move forward," says Tyler. "The first bit of adversity you face will have you questioning if you made the right choice, but everyone faces some adversity on their journey. As long as you continue to move forward, you are where you are supposed to be."