"I love MSVU…I'm a loud and proud alum"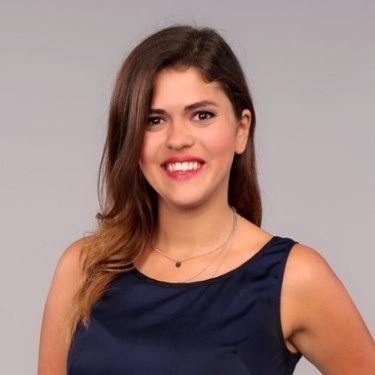 It's been just six years since Alyssa Roy graduated from MSVU's Bachelor of Public Relations program in 2016, and she's already taken on high-profile roles with CTV and, most recently, Disney. We recently spoke with her about how her time at MSVU and her degree from the university have helped her create a career she loves.
Why did you choose to attend MSVU?
I chose to attend MSVU because of its amazing reputation, and for the BPR program, specifically. I completed the Bachelor of Public Relations degree via the co-op route. I had heard its accolades and of its outstanding reputation across Canada, and I knew that if I wanted to specialize in something within a bachelor's degree, this was the right one for me.
Can you tell me how your MSVU degree has influenced your life and your career?
It's influenced me so significantly. I really credit the program for landing me my first PR position right out of school, and I actually landed that position before my convocation. So, I'd already moved to Toronto and had started my first job at CTV by the time that the graduation ceremony took place.
Then, from that coordinator position, my career only grew within the communications department at the network. I was even able to hire two MSVU PR students to come on as co-op students. I wanted to keep that influence going within the communications department. I think my degree's influence really did set me up for success and I'm really grateful for my time at MSVU. The program connects you to so many other like-minded, talented, smart peers who then become the PR industry. And MSVU fosters a very connected community. I've been able to stay connected to my peers and lean on them for support as I entered the workplace. We're still connected now as we've grown into our careers, and we share insights and anecdotes. My MSVU experience definitely continues to influence me.
What have some of your career highlights been?
One of my career highlights is landing that first position right out of school – really proud of myself for that. And then being my own brand ambassador and really wearing many different hats within the communications department within such a huge company and moving around a lot within it and gaining new skills and experiences. The career highlight for me at CTV was working on national campaigns, garnering a lot of publicity as a result of those efforts and making an impact that you can see through the coverage.
And you're with Disney currently?
Yes, I'm the senior publicist for Disney Parks in Canada now. I'm only a few months into that position. It's been a huge change and I'm proud of myself for putting in five years at CTV and then making a change after becoming very comfortable with my previous role, the company, the team, the expectations, the culture, everything, and then making a pretty big shift to working for such an incredible global brand.
Do you have any stories from your time at MSVU that speak to your experience there?
There are so many stories – it's hard to choose just one. I have a very vivid memory of taking a tour at an open house that MSVU was putting on prior to my first semester there. I remember being very upset at the idea of making this leap into post secondary at just 17 – you're so young when you're 17. I remember being really nervous and thinking, 'I can't do this – this is too big for me' – not the campus or the institution, but just the leap was going to be too big for me. But then I remember on day three, settling into my courses and realizing, 'Wow, I'm exactly where I'm supposed to be in this moment – the school, the program and the career path is absolutely going to be right for me.' It didn't take any time at all.
What do you think differentiates MSVU from other post-secondary institutions?
The hands-on profs really make a difference. What I loved about my professors is that they would bring their years of industry experience in PR and their insights, examples, stories and anecdotes into the classroom. That was on a daily basis, and it was amazing. They really did a great job at making the theory become very real and understandable. I'm really grateful to those profs – they always welcomed our questions and thoughts. That was pretty amazing, and I think it's something unique.
Do you have any advice for current students or people considering going to MSVU?
The great thing about MSVU and about Halifax is that there are lots of opportunities outside of the classroom – whether on campus or off campus – to really get yourself out there. My advice would be to look for opportunities you can use to explore your passions and to try new things. Make your part-time job your passion, apply your learnings to that job and then have that job advance you in your career. Take part in on-campus societies and other on-campus activities. And the co-op program is really helpful as well. I think exploring your passions while you're getting your education sets you up for success early on after you graduate.
What's next for you?
Right now, I'm very focused on the present. I really want to be learning as much as I can in this new position, to continue moving the needle on being the person in Canada that media can rely on, and being the conduit between Disney Parks and Canadian media. I'm loving it so far, and I really want to continue long-term to support the media and the media industry in general and to keep learning and loving my career every day.
Is there anything I haven't asked you about that you'd like to add?
I love MSVU. I'm very proud of MSVU and its community and reputation. Moving away and working in Toronto, it was great to have that recognition around me and to be able to boast about MSVU and its program and the things I took away from it. I'm a loud and proud alum, and I don't let anyone forget it.