"Community service is ingrained in the legacy of MSVU."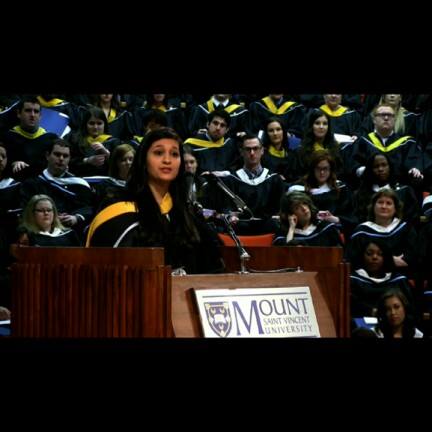 Attending Mount Saint Vincent University was the continuation of a family tradition for Alissa Ali, originally from Nova Scotia's Pictou County. After graduating in 2014 with a Bachelor of Science with a major in chemistry and a minor in biology and being honoured as valedictorian, Alissa has also completed medical school and a three-year residency. Recently, we spoke to her about how her MSVU experience helped to set her up for success as she embarks on her medical career.
How did your time at MSVU influence where you are today?
From day one when I received my acceptance letter, I was really excited. My mom actually went to Mount Saint Vincent University, and so did my older sister. And then it was my turn, and I was excited to continue the tradition. Later on, my little sister went there too, so all the women in my immediate family have now gone to MSVU.
MSVU really allowed me to explore the sciences and get a good feel of how they all intertwine. I was able to do a lot of lab work and get involved as a teaching assistant, and it set the foundation for me to pursue medical school. MSVU also really fostered for me an intellectual curiosity of 'what else is there?' and 'what more can we learn from this?' It invoked an approach of lifelong learning because – when you get into medicine – things you learned a couple months or a year ago are always being updated or changing. You are constantly reading and learning. I think MSVU really instilled that in me at an early stage.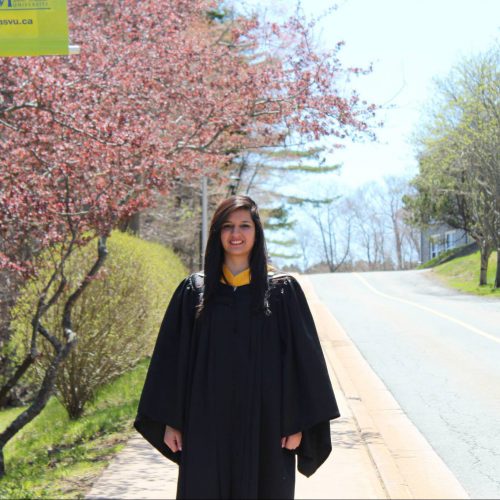 The other part that was incredible was the number of opportunities I had to become involved at MSVU. Education is more than just academics. I feel very humbled and fortunate that I was able to be involved in many organizations and committees, including the science society and environmental society, where I learned to organize committees and events, to host meetings, and to work with other people. I learned how to advocate for others on the Board of Governors as a student representative. I worked in Residence Life for a few years as well.
Medicine requires a multidisciplinary team approach to accomplish anything. It's really important to have everyone on the same page and working together. That's a skill I think is invaluable in any professional life that you pursue. I would also like to mention that I had great mentorship at MSVU. It was extremely helpful for me on my journey to becoming a physician. I was able to observe how my mentors held meetings and engaged with others and I've been able to apply their techniques to what I do today.
What are you doing now?
After MSVU, I went to medical school at Saba University School of Medicine in the Caribbean. Then, after that, I did a lot of my rotations in the States and I applied for residency. I'm currently a third-year internal medicine resident at Beth Israel Lahey Hospital in Burlington, Massachusetts. I really enjoy it.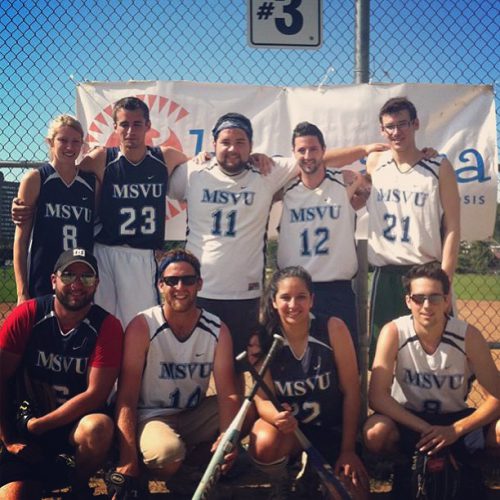 When I was looking for what program I wanted to do, I definitely wanted a program that was going to facilitate clinical experiences, teaching, learning, mentorship and a really great community-feel. MSVU has such a strong community base that I knew that I needed a program that had that feel too. I'm lucky that in my program I'm working with incredibly intelligent, hard-working and caring colleagues. And I think from my experience at MSVU I knew that was what I wanted and what I was looking for.
Do you have any stories to share about your time at MSVU?
One of the events that really stood out for me was Caritas Day. In the 1950s, there was a campus building that burned down and the community was very supportive, helping the students and faculty continue working and providing space for them to live. So, every year, MSVU makes an effort to give back to the community and volunteer through Caritas Day. I remember in first year, second year, and beyond that I had the opportunity to volunteer in the community with my co-students. That was so great, because I felt like I was giving back to the community that had helped my institution. I felt from the beginning that community service is ingrained in the legacy of MSVU. It was a meaningful thing for me, and I felt like 'wow, I picked a good place, and this is a good institution I feel comfortable in.'
I also had the opportunity to co-host Multicultural Night a few times and that was just incredible. It really showcases the diversity of the students, the faculty members, and people in the community. It's a vibrant and exciting night. I had an absolutely wonderful time hosting because I got to meet the people and talk to everyone and just really see people and enjoy learning and experiencing other cultures and celebrating our differences.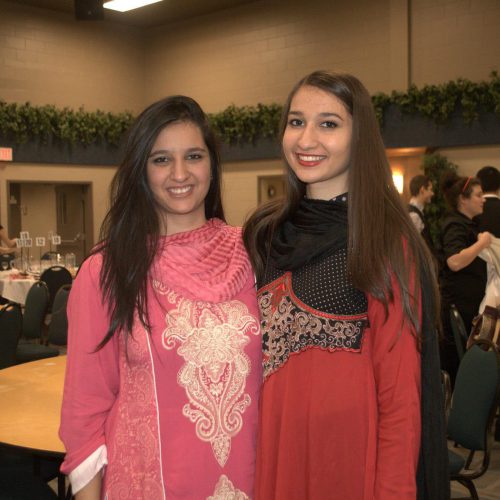 One of the other things that has always stuck with me is an encounter I had with the President of the university, who at the time was Dr. Ramona Lumpkin. I had the opportunity to work with her on a couple of different committees. And one day I asked her for advice about what I should do going forward. Her advice really stuck with me for many years. It was 'If there's an opportunity you're interested in but you don't feel like you are capable of doing it, you should never not take that opportunity. You should put yourself in that position. You'll learn, you'll get mentorship from other people, you'll work hard, and you can see it through.' From her, I really learned 'why not me?' If I'm qualified for it, I should try it out. It's a learning experience. I might fail or I might succeed, but either way, I'm going to grow from it. It was really great advice.
While I was at MSVU, I was a residence assistant and then I was a don in residence for two years. That was another incredible learning experience. You learn a lot about responsibility, mentorship, accountability, organization and how to deal to the best of your ability with conflict that happens among students, staff, etc. You really try to make great experiences for everybody.
How is MSVU different from other institutions?
The MSVU experience is extremely unique and differs from many other post-secondary institutions. To start with the basics, the campus is absolutely beautiful. And then you have small class sizes, so you really get a personalized experience in your class. The professor is going to know your name, and you get to know your classmates really well. We still keep in contact today. And we really helped each other through all the labs and the studying so it was very easy to create a study group and to have a support system right from the get-go in first year, and that carried through all the years there. There is such a wide variety of courses you can take. There's a diverse student population as well. And the university also strongly advocates for women in educational leadership roles.
What's next for you?
I've finished my three years of residency this year, and now I'm doing a Chief year. As Chief, you're chosen to help run the program in the sense that you're going to teach and mentor residents and medical students, act as their advocate, supervise and perform clinical responsibilities. I'll work closely with my co-chief, program director, and leadership teams to ensure residents feel supported and have excellent academic exposure, and to create curriculum and clinical experiences.
After that, I am hoping to further my medical education by pursuing a fellowship in a sub-specialty field. I'm very interested in pulmonary critical care medicine. I would also love to be a clinical instructor and continue working on research to ultimately contribute to the field in my community in meaningful ways.