Three undergraduate students from Mount Saint Vincent University recently received Scotia Scholars Awards from Research Nova Scotia in support of their research projects.
The Scotia Scholars Award provides financial support to research trainees with exceptional potential who are engaged in health research at participating Nova Scotia institutions.
This award supports the growth, acquisition, and retention of highly skilled individuals who are advancing and translating knowledge in disease detection, diagnosis, treatment, and prevention, strengthening health care delivery systems, caring for vulnerable populations, and promoting better opportunities for future health and wellbeing. Funding for this award is provided by the Nova Scotia Department of Health and Wellness.
Congratulations to MSVU's 2022/2023 undergraduate Scotia Scholars Award recipients!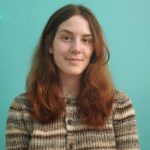 Maria Burns
Project: Identification of regulatory sites within the protein structure of the spindle assembly factors Asp/ASPM to understand how overexpression drives cell proliferation in cancer
Amount: $6,000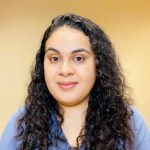 Milena Pimentel
Project: Culturally-responsive practices: Bridging the 'know-do' gap among early childhood educators in Nova Scotia to promote and sustain equity and inclusion in early learning environments
Amount: $6,000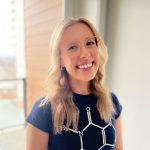 Nicole Cox
Project: Synthesis and Evaluation of Radio-probes for Early Diagnosis of Alzheimer's Disease
Amount: $6,000
The value and duration of the Scotia Scholars Undergraduate Award is up to $6,000 for one year. This year, Research Nova Scotia awarded $186,000 to 31 student health researchers across five institutions.
Research Nova Scotia announced graduate student Scotia Scholar Awards in the fall of 2022, including three MSVU recipients.
---

We're promoting research, scholarly work and professional activity. Learn more about this MSVU Strategic Plan Theme.