The Nova Scotia Department of Education and Early Childhood Development has announced 25 Mount Saint Vincent University student recipients of a new Excellence in Early Childhood Education Bursary. The bursaries are designed to help reduce barriers to education and build an early childhood education workforce that is both highly qualified and reflective of the diversity of children and families across the province.
Eight students in the university's Child & Youth Study program will receive the one-time general bursary of $3,250, and 17 will receive the one-time equity bursary of $7,500 for a total of $153,500 to be awarded to MSVU students. Equity bursaries were awarded to students identifying as Indigenous, Black/African Nova Scotian, a member of another racially visible group, Acadian/Francophone, a person living with a disability, 2SLGBTQIA+, and newcomer (recent Canadian citizen or immigrant/refugee with legal permanent status).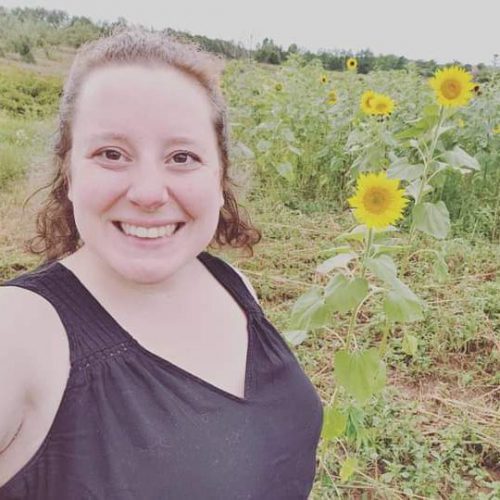 As part of their applications, students submitted brief reflections on their studies and experiences that served as their motivation for entering the field of early childhood education. In her reflection, bursary recipient Jenna LeBlanc noted that, "I chose early childhood education because I wanted to make a difference in our world. I truly believe that working with young children can do that. I have learned how important positive relationships are to child development. When I am working in my classroom, it is my goal that every child leaves my care feeling loved. I am at MSVU now to get my bachelor's degree in Child and Youth Study. The child care sector is desperate for people. My goal is to be an inclusion coordinator at my childcare centre and maybe a director someday. I wanted to further my education so I will be more prepared for these future roles."
"We recognize the importance of having a diverse and inclusive workforce in early learning and child care, and the power that comes from children and their families seeing themselves and their communities reflected in their ECEs. We're proud to support several Mount Saint Vincent Child and Youth students with their tuition to help them become successful in reaching their education and career goals," said Becky Druhan, Minister of Education and Early Childhood Development.
MSVU is the only Atlantic Canadian university to offer Child and Youth Study programs at the undergraduate and graduate levels, with online learning options available at the undergraduate level. Students in the programs engage in practical training and theoretical explorations in early childhood education, child and youth work, and inclusive programming for children and youth. Further, undergraduate students are offered hands-on experience through four supervised practicum placements. The program also benefits from an on-campus Child Study Centre – a unique teaching facility that provides early learning and child care to young children of students, faculty, staff and from the broader community while at the same time modeling exemplary practice for the next generation of early childhood educators and innovators.
Graduates of MSVU's Bachelor of Child and Youth Study program receive their ECE 3 Classification – currently the highest classification level awarded in Nova Scotia.
Congratulations to our student bursary recipients!