On the occasion of International Women's Day 2022, a panel of sex and pleasure educators will join in an open conversation about the topic of sexual empowerment, in particular dating, hook-up culture and COVID-19.
The event will take place March 8, 2022 from 12 p.m. to 1:15 p.m. and be held online via Microsoft Teams. Members of the public are welcome. Advance registration is required – you can register by emailing woms@msvu.ca and an event link will be emailed to you closer to March 8. Please note that this session will include mature content that may not be suitable for all audiences.
Panelists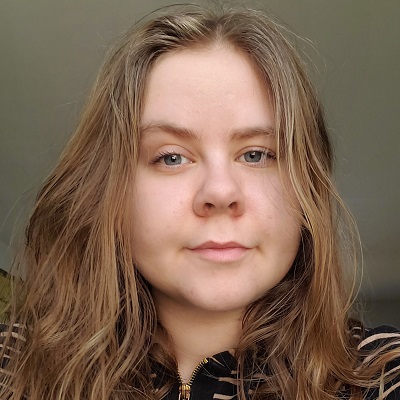 Katie Allen – Katie (she/they) is the Sexual Violence Prevention Student Liaison at MSVU and in their fourth and final year of a Bachelor of Arts degree in Women's Studies. Katie has long been an advocate on issues related to sexual health and relationship wellness, including through volunteer work with the Colchester Sexual Assault Centre. Their time in the Women's Studies program at MSVU has allowed them to expand their knowledge within their area of interest and beyond, and enabled them to develop a more complex understanding of how systems of oppression operate and can harm relationships.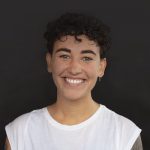 Carmel Farahbakhsh – Carmel (they/them) is a community educator, youth worker, and arts maker. They have collaborated on The Khyber Centre For The Arts board and currently serve as co-director of the Everyseeker music festival. Following a five-year term coordinating the South House Sexual and Gender Resource Centre, they now work as the Executive Director of the Youth Project. Carmel also worked as a sexual health educator at Venus Envy Halifax for over 5 years using this experience to inform the ways they engage in the intersections between consent, anti-oppression, and trauma-informed anti-racist initiatives locally and beyond.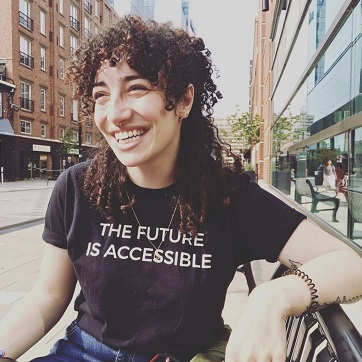 Rachele Manett – Rachele (she/they) is a queer, Jewish, disabled sexuality educator and certified recreation therapy specialist. Currently the Education Coordinator at Venus Envy Halifax, the only education-based sex shop and book store in Atlantic Canada, she organizes and facilitates workshops and webinars on topics revolving around pleasure, consent and communication, queer and trans sexuality, disabled sexuality, and trauma-informed approaches to sexuality. Rachele has specific interest in accessible sex practices and pleasure for pleasure's sake.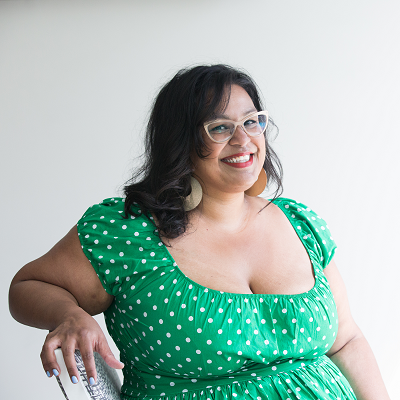 Luna Matatas – Luna (she/her) is a sex and pleasure educator with over 15 years experience teaching sex and empowerment workshops. She celebrates body confidence, self-adoration and building shame-free pleasure in and out of the bedroom. She teaches on a wide range of topics, including threesomes, BDSM and sexual confidence. Luna hosts The Plug Podcast, an anal sex podcast by b-Vibe. She created Peg the Patriarchy® and Meditate Medicate Masturbate® brands as part of her sex-positive and feminist merchandise.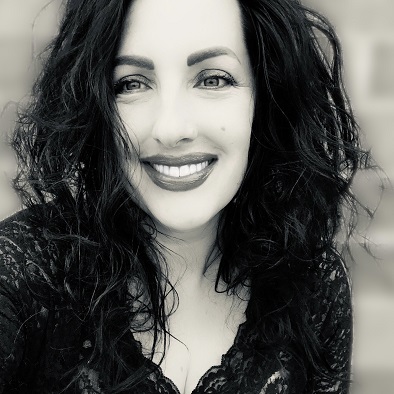 Shannon Pringle (Moderator) – Shannon (she/her) is the Sexual Violence Prevention and Response Consultant at four Nova Scotian Universities: MSVU, NSCAD, CBU and AST. Her specialty is Human Sexuality, and she holds a BA in Gender & Women's Studies and Sociology from Dalhousie, and an MA in Gender Studies and Feminist Research from McMaster. She is the former Manager of the Dalhousie Students Union's Sexual Assault and Harassment Phone Line and, up until the pandemic, was a sexuality educator at Venus Envy Halifax. Shannon is also a university lecturer and teaching assistant.
The sexual empowerment panel is being organized by a team led by Dr. Meredith Ralston, Chair of the Department of Women's Studies at MSVU and Political/Canadian Studies professor, in collaboration with the university's Office of Student Experience and Sexual Violence Prevention Advisory Committee. Dr. Ralston's recently released book Slut-Shaming, Whorephobia, and the Unfinished Sexual Revolution explores sexual inequality in Western society. "We need to destigmatize sex and dismantle the double standard for men and women that continues to entrench sexual inequality," Meredith says.
For more information, contact: Dr. Meredith Ralston (professor in Women's Studies and Political/Canadian Studies), Meredith.Ralston@msvu.ca.
Media contact: Gillian.Batten@msvu.ca, 902-457-6439