After last year's virtual alumni week celebrations, Reunion 2021 saw the return of some in-person celebration through a hybrid approach to events that took place from October 12 to 16.
This year's reunion weekend's closing event was the Mount Saint Vincent Alumni Awards celebration at which the university recognized the 2021 recipients of the Alumni Award for Community Service, Young Alumni of the Year Award and the newly established Diversity, Equity and Inclusion Alumni Legacy Award.
Alumni Community Service Award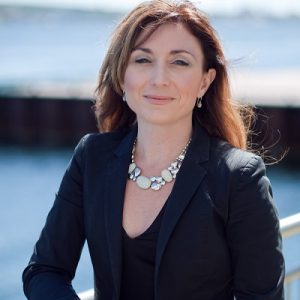 The Alumni Community Service Award is presented to an alumnus who has made an outstanding contribution to their community, demonstrated professional achievement within their community at large or particular field and ignited social change in the greater community.
This year's recipient is Corinne MacLellan (BPR, '96). She has been active in the areas of community, government and media relations, marketing, communications, corporate engagement, public affairs and event production since 1994. Corinne is a principal with Group ATN and CMC. She remains an associate of M5 Public Affairs and has recently stepped away to focus on the Mi'kmaq Moderate Livelihood effort in Mi'kma'ki.
In 2019, Corinne was appointed Hon. Lieutenant Colonel with the Halifax Rifles by the Minister of National Defence, Harjit Sajjan. She is a former in-Canada representative for the Belgian Government and communications advisor to the Assembly of First Nations regionally. She sits on the boards of governors for Commissionaires NS and the Army Museum Halifax Citadel.
Diversity, Equity and Inclusion Legacy Award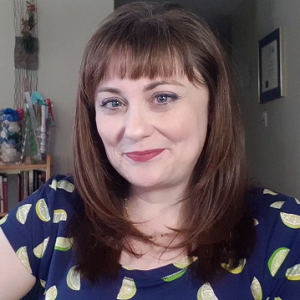 The newly established Diversity, Equity and Inclusion Legacy Award is presented to alumni who have demonstrated significant contributions to social justice, diversity, equity and inclusion and who reflect the related values of MSVU.
Inaugural recipient Terri Roberts (BA, '99 & BED, '02) is a scholar in education and gender studies and a certified fitness instructor. She studies the intersections of gender-based social norms and un-scientific ideas about exercise and fitness spaces. Her master's thesis, "The Pink Dumbbell Problem," is the foundation of her YouTube channel of the same name. In addition to academic work, her goal is to bring awareness of feminist philosophy to the general public and remove some of the toxic gender ideologies that keep women and 2SLGBTQ people from accessing fitness.
Young Alumni of the Year Award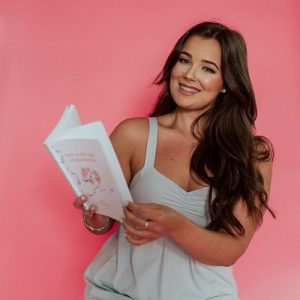 The Young Alumni of the Year award is presented to a graduate within the last ten years who personifies the values of social responsibility and equality in all forms of their life and embodies the spirit of MSVU through their personal and professional areas of influence. This year, Katie Feltmate (BPR, 18') is the Young Alumni of the Year Award recipient.
Katie is a poet based in Halifax, Nova Scotia who believes in using writing as a tool for healing and processing the world around us. Her poetry is vulnerable and direct, exploring love, heartbreak, trauma, mental illness, healing, womanhood and more. Her highly anticipated debut poetry collection, Love in the Age of Quarantine, was written through and inspired by the COVID-19 pandemic and features original poems and artwork. The collection chronicles her journey back to herself as she explores themes related to love, heartbreak, abusive relationships, grief, body image and more.
Katie has an educational background in Public Relations and Gender Studies and is currently completing her Master's degree in Public Relations. Katie plans on self-publishing more poetry books in the future.
Congratulations and thank you to Corrine, Terri and Katie for their contributions, achievements and continued embodiment of the MSVU spirit!