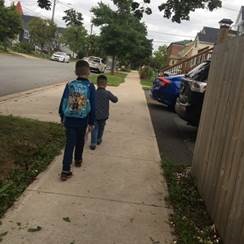 Together with early childhood educators (ECEs), newcomer families in Nova Scotia are bringing awareness to their experiences finding and using programs for their children and sharing ideas for creating a more inclusive community through a new public photo exhibit.
The exhibit is completely informed by family participants. The photos were taken by families between April and September 2021 and have been compiled into a collection that brings to life their experience.
"[This project] is important to share because we want the community to hear our voices and our children's voices… for decision-makers to make some changes which will affect the next generation to live in a strong and connected family," says a family participant.
Who: In partnership with Immigrant Services Association of Nova Scotia (ISANS), the Early Childhood Collaborative Research Centre (ECCRC) at Mount Saint Vincent University is hosting the event. Nahal Fakhari, Research Coordinator and Dr. Jessie-Lee McIsaac, Principal Investigator and Director of the ECCRC will be at the event.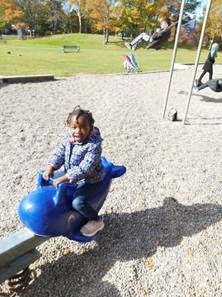 When: Saturday, October 23, 2021 from 1:00 p.m. to 3:00 p.m. (rain date is Sunday, October 24, same time – check the HRM website to confirm if the Oval is open)
Where: Emera Oval on the Halifax Commons, location chosen by participants.
The exhibit will be open to the public. Masks will be required.
The purpose of this project was to allow newcomer families to share their unique stories regarding their experiences with child and youth programs. Some themes that emerged were the critical nature of support from friends and family, language barriers, and affordable access to programs. ECEs also discussed the complex journey newcomers face while navigating change and transitions. With the COVID-19 pandemic starting soon after this project was launched, it ended up capturing the added barriers it created for newcomer families.
A photovoice research approach was used for this project where participants take photos that illustrate their experiences and discuss the reasons and emotions behind them. This method helps eliminate language barriers and provided participants with a platform to advocate for themselves and their children. The research was funded by the Social Sciences and Humanities Research Council and supported by ISANS.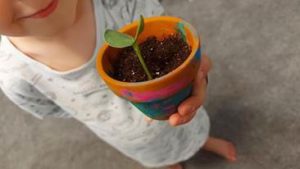 "Newcomer families arrive in Canada with a heart full of hope for their children's future. As an immigrant myself, a researcher, and an early childhood educator, I saw and heard newcomer families' concerns and challenges in raising a child in a new and unfamiliar environment. This research is an opportunity for me to help them voice their concerns and bring awareness to their realities," says Nahal Fakhari, Research Coordinator for this project.
Dr. McIsaac, who is the Principal Investigator on the project, hopes the photos will inspire changes to policy and programs to support greater inclusion of newcomer families and their young children in Nova Scotia.
About ECCRC
Dr. Jessie-Lee McIsaac is a Tier II Canada Research Chair in Early Childhood: Diversity and Transition at Mount Saint Vincent University. She is also an Assistant Professor within the Faculty of Education and Department of Child and Youth Study at the Mount, and director of the Early Childhood Collaborative Research Centre (ECCRC).
ECCRC engages families, as well as partners in policy and practice, in research and evaluation to enhance early childhood well-being. The goal of the ECCRC is to ensure policy and practice are in place to support families across different early learning environments. More information about ECCRC's research can be found on their Twitter page.