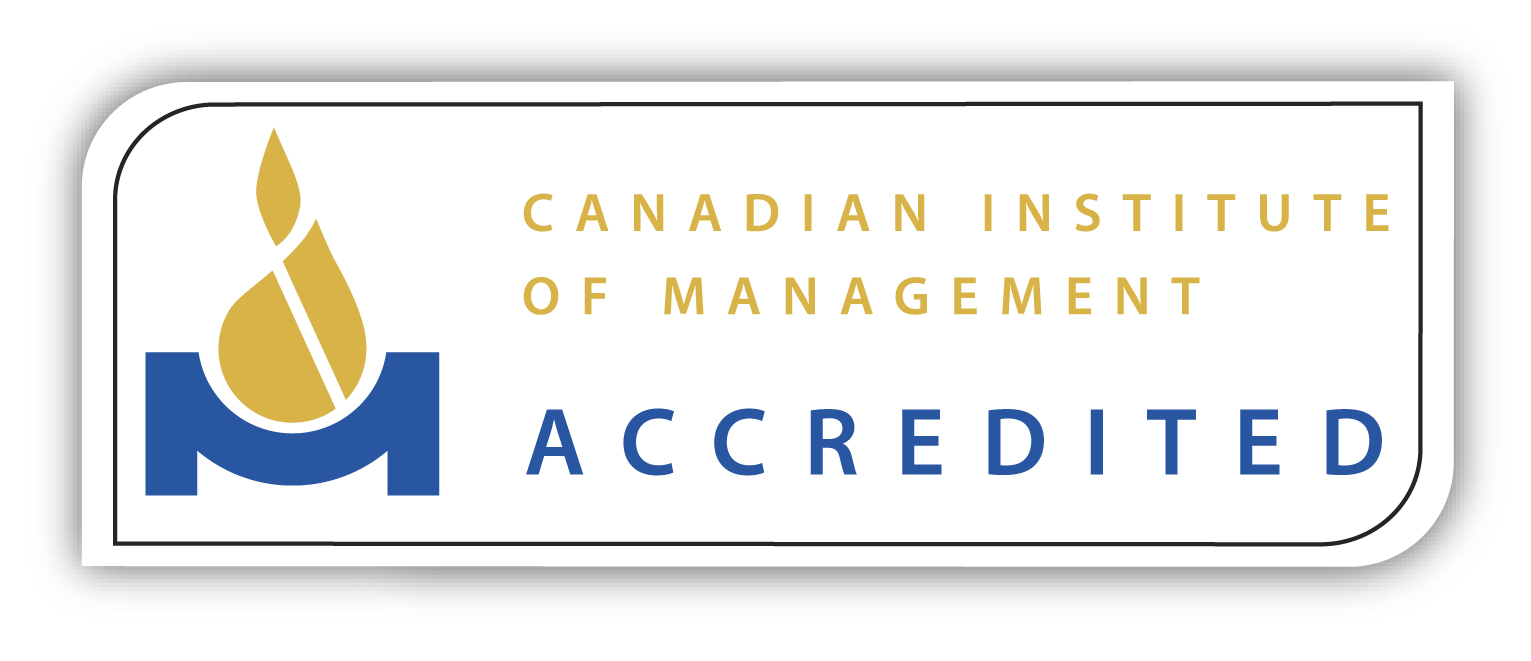 Halifax, NS – The Department of Business and Tourism is pleased to announce that the Canadian Institute of Management (CIM) has authorized National Accreditation status for Mount Saint Vincent University's degree of Bachelor of Business Administration (BBA).
After a thorough review, the Institute determined that the Mount's BBA degree program meets the criteria for granting exemption from the academic requirements for two professional designations: the Certified in Management (C.I.M.) and Professional Manager (P.Mgr.).
This means graduates of the Mount's BBA program can now, upon completing two years of managerial work experience, skip the course matching step and go directly to the application stage.
"Receiving this National Accreditation speaks to the quality of the Mount's Business Administration program," says Dr. Peter Mombourquette, Chair of the Department of Business and Tourism. "This is another important step in providing our students and graduates the ability to build valuable management skills while increasing their attractiveness to employers."
The Canadian Institute of Management is a non-profit management association dedicated to enhancing managerial skills and professional development in the management field. The organization offers professional designations to support the ongoing development of managers in Canada.
For more details about the designations available, please visit the Institute's website.
About Mount Saint Vincent University
Recognized as a leader in flexible education, applied research, and a personalized approach to education, Mount Saint Vincent University has been nationally recognized among undergraduate universities in Canada for our success in Social Sciences and Humanities Research Council grants and for having one of the lowest student-to-professor ratios. The Mount is committed to providing the best university experience for all members of our community and to developing thoughtful, engaged citizens who make a positive impact on their world. For additional information about the University, visit msvu.ca.
-30-
For more information contact:
Trevor Corkum
Communications & Marketing
(902) 457-6439 (o)
(902) 441-0505 (c)
Trevor.Corkum@msvu.ca