"The Mount may be a small school, but they are committed to ensuring that I feel part of something big"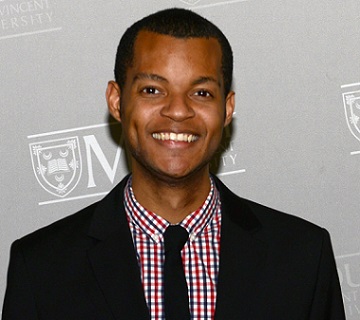 Andrew Fleming was admittedly a bit nervous leaving his home in Southampton, Bermuda to attend the Mount, but upon landing on campus he was quickly distracted. "Wow," he recalled thinking, "they weren't joking about that hill."
Enrolled in the
Bachelor of Business Administration
program with a double concentration in Economics and Management, Andrew quickly embraced the school, and the steep hill on which it resides, and readily took advantage of a variety of opportunities.
"Walking into the Mount, I would never have anticipated taking part in the exchange program; it was never on my list of things to do going into university. Looking back, it was an opportunity that I would not trade for the world."
One experience that he will forever remember was his exchange semester in Sweden. "Words cannot fully express the joy that I have when discussing my
exchange semester
," said Andrew. "It was truly a remarkable experience that has only broadened my perspective of where my horizons can go in this world."
With a keen interest in business and economics, Andrew said the opportunity to study abroad is one that every student should seek. "We hear constantly of a globalizing world – especially in business," he said. "It behooves students then to be a part of that changing, shrinking world."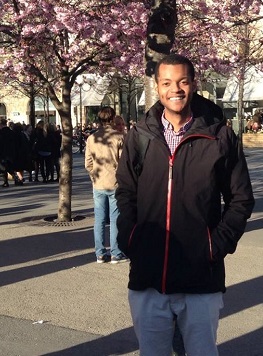 Andrew's globetrotting is just beginning. Next year, he will attend the prestigious University of St Andrews in Scotland to pursue a Master's of Letters in International Business. This opportunity is not one presented to many students, but it should come as no surprise that Andrew was one of the lucky few.
Throughout his career at the Mount Andrew maintained an incredibly high GPA, graduating this spring with a GPA of 4.3. He was awarded the
Presidential Scholarship
in 2011, and held it throughout his four years at the Mount. In 2013, he received the
International Student Award
, which recognizes an international student enrolled at the Mount who has done exceptionally well in their business courses. And that's not all, the following year he was given the Dr. R. Seth Book Prize for Economics – which recognizes a student in economics who has earned top grades.

"After four years at the Mount, I feel that I have emerged as a more independent, rounded individual, aware of the areas and issues that capture my attention, and my passion."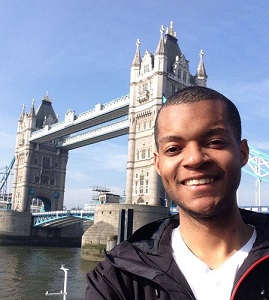 Andrew has been selected as valedictorian for his graduation ceremony, a title that has certainly been earned. As he goes on to St Andrews, and then hopefully becomes involved in the world of international business, he will take the lessons and experience he has gained from the Mount with him.
"Being self-motivated, outgoing, and ambitious are characteristics that the Mount has brought out in me, and I know will continue to serve me well in the future."