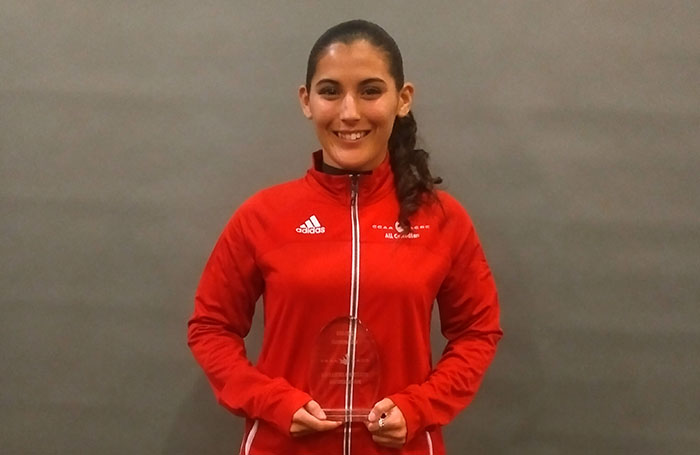 The Mount Saint Vincent University Athletics Department is pleased to announce that first year soccer star Mariah Wright received the prestigious Canadian Collegiate Athletic Association (CCAA) All Canadian award at an awards banquet held last night in Halifax.
The Bedford, NS native thrived in her first season with the Mount Mystics. Leading the conference with 11 goals, the forward drove the team to a 5-2-5 record and second-place league finish. Wright's knowledge of the sport, technique and resilience make her an inspiring team member and role model.
Wright was also rewarded at the Atlantic Canadian Athletic Association (ACAA) Women's Soccer All-Conference Banquet, where she won the ACAA Women's Soccer Rookie of the Year.
Way to go, Mariah!