Mount Saint Vincent University (the Mount) celebrated more than 440 graduates from 11 countries during fall convocation ceremonies held in Halifax, Nova Scotia on November 6. Students crossed the stage from Arts, Science, Education, and Professional Programs to accept a wide range of certificates, diplomas and degrees before becoming part of the Mount's network of more than 34,000 alumnae.
Honorary degree recipients
The Mount bestowed honorary degrees on two exceptional women: lifelong volunteer and community builder Marjorie A. Lindsay, and a respected social activist for the rights of First Nations children and youth Dr. Cindy Blackstock (bios/photos).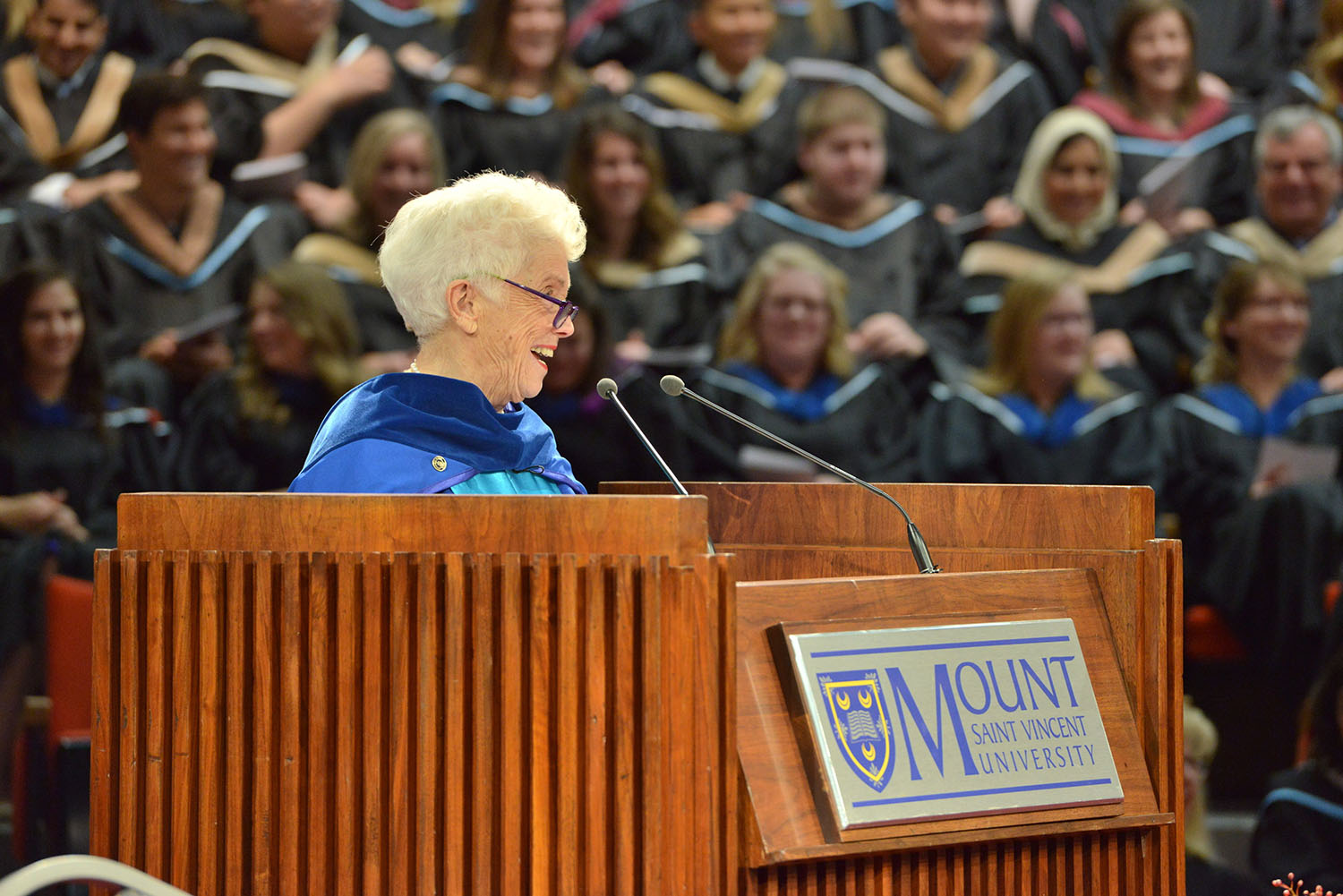 In her address, Marjorie Lindsay encouraged graduates to make a commitment to lifelong learning. "Relish what you've experienced and accomplished, but keep that zest for learning. Keep your drive to expand your horizons. Take every opportunity to delve deeper into topics you might not even know exist yet."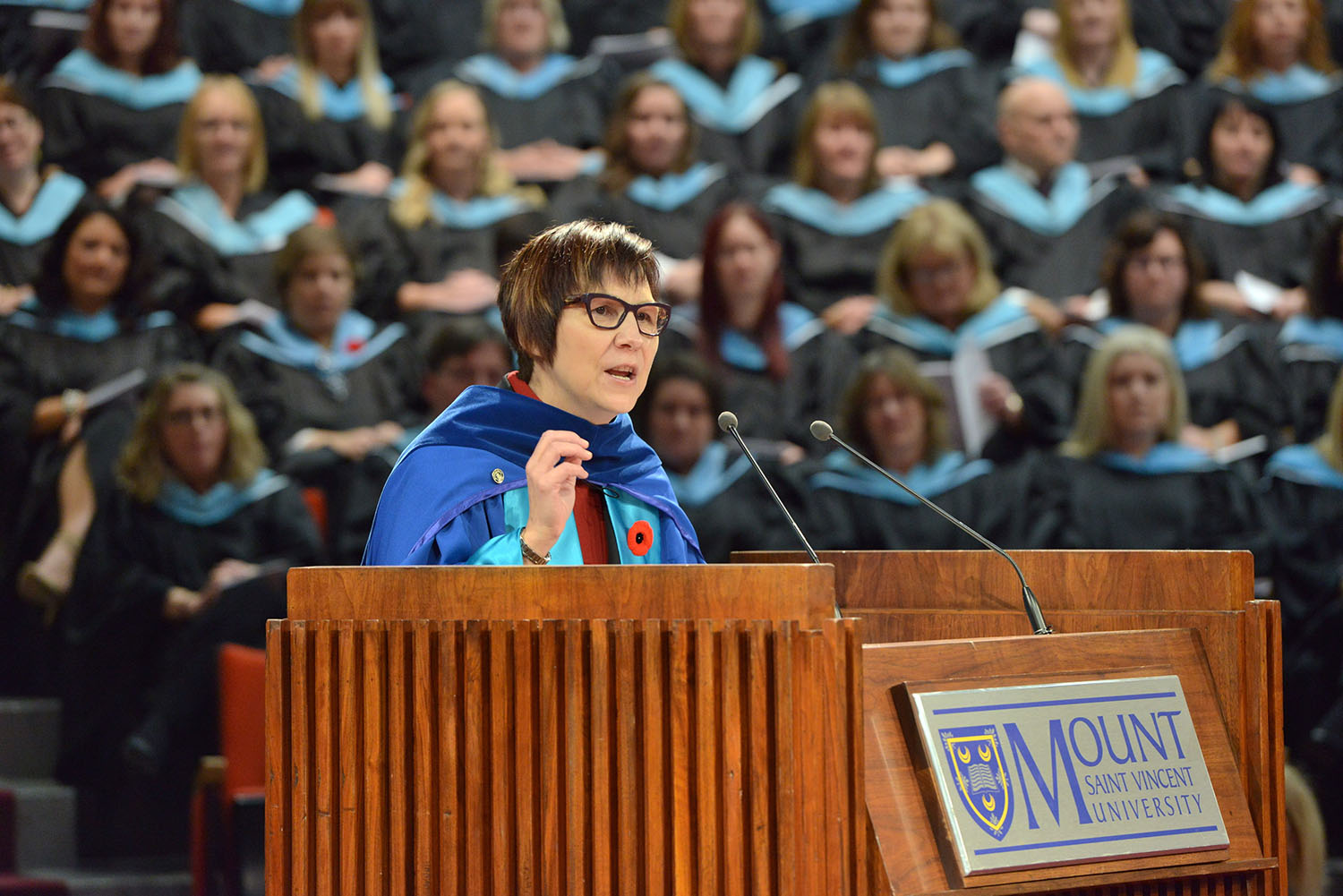 Dr. Cindy Blackstock implored graduates to do everything in their power to defeat intolerance around the world and actively promote reconciliation in Canada. "Days like this remind us that knowledge is more powerful than ignorance, love is more powerful than hate, light more powerful than darkness, and hope more powerful than the impossible."
Student prizes
Valedictorian Prizes for significant contributions to extracurricular activities at the Mount and in the community-at-large were awarded to:


Sara Landry, Bachelor of Arts (Child and Youth Study), Dartmouth, NS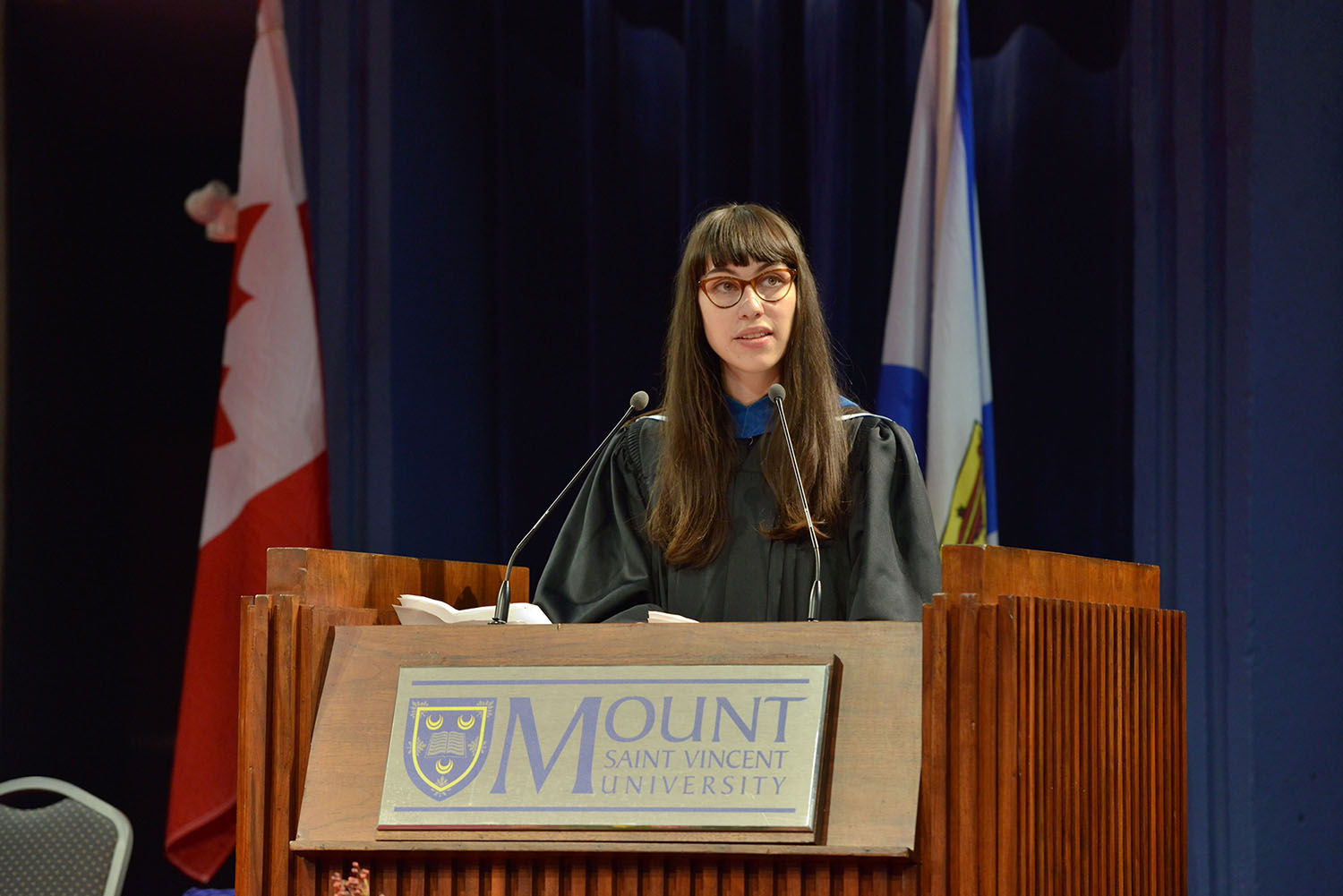 Daniel Blinn, Master of Education (Educational Foundations), Grosses Coques, NS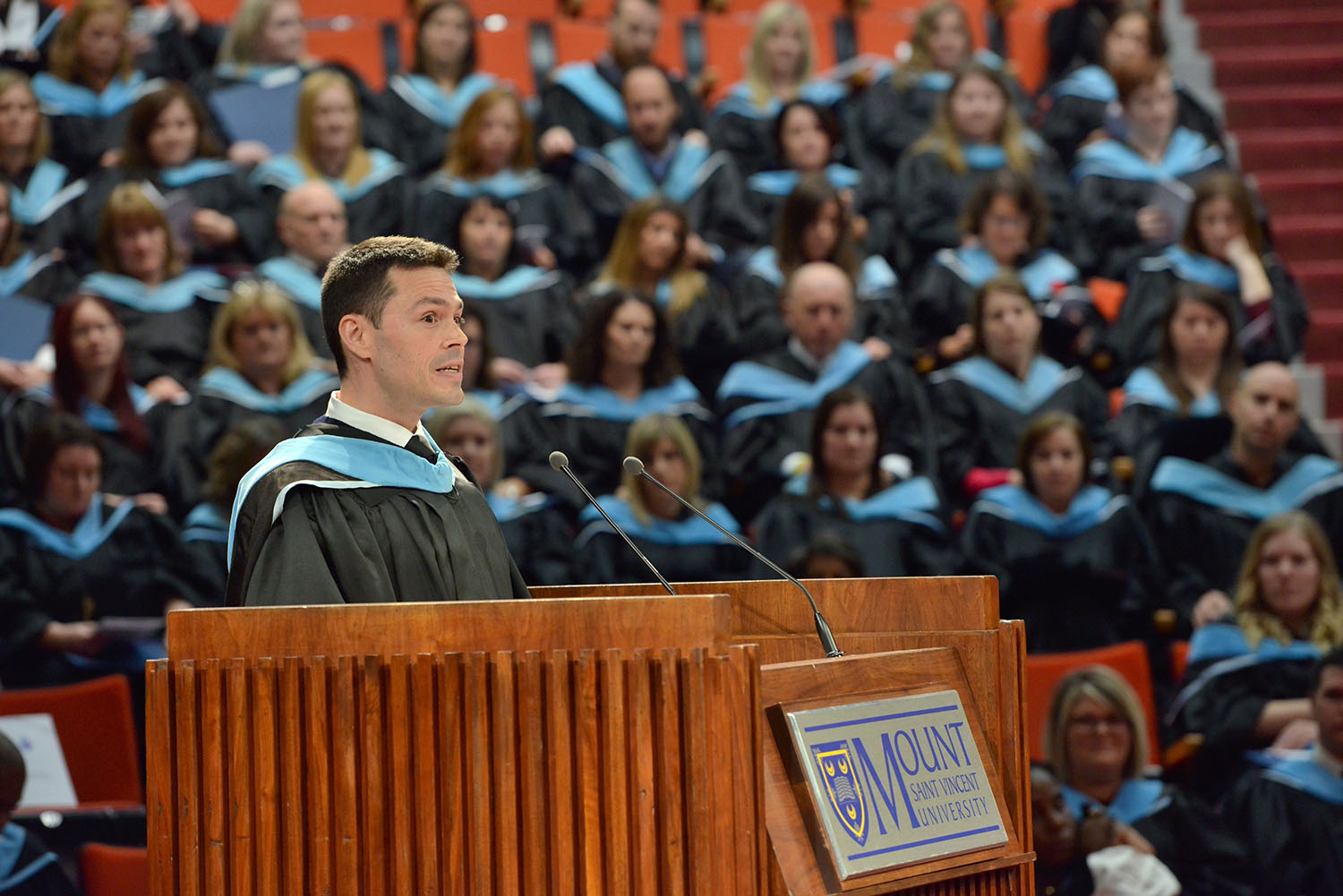 The President's Prize, awarded to graduates whose generosity, energy and commitment enriches the university, was presented to:
Alyssa Victoria Roy, Bachelor of Public Relations, Truro, NS
Membership to Kappa Gamma Pi, the National Catholic College Graduate Honor Society, is based on scholarship, leadership, and service, and was presented to:
Emma Menchefski, Bachelor of Public Relations, Sydney, NS
Graduate Thesis Award
Susan M. Manning, Master of Arts in Women and Gender Studies (graduated spring 2016)
About Mount Saint Vincent University
Recognized as a leader in distance and experiential learning, and based on a strong tradition of social responsibility, Mount Saint Vincent University takes a personalized approach to education to nurture socially responsible global citizens. Founded in 1873, the Mount has been nationally recognized for having one of the lowest student-to-professor ratios, for providing students early access to valuable research opportunities, for its legacy in the advancement of women, and for facilitating critical advancements in food security, healthy aging, literacy, and childhood development. www.msvu.ca