Building Safe Spaces and Small Craft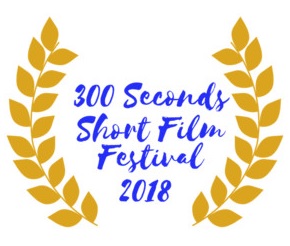 Professor, mentor, advocate, sailor. Dr. Shane Theunissen of Mount Saint Vincent University's Department of Child & Youth Study is all those things. And now he can add "filmmaker" to the list, as can his collaborator Nick Jones of the Mount's Digital Media Zone.

It was announced July 9, that the duo's video telling the story of Shane's boat building workshop – a program co-hosted by the Maritime Museum of the Atlantic and connecting youth in care with Mount Child & Youth Study students – has been named an official selection of the "300 Seconds Short Film Festival".

The
idea of the workshop was to help the Mount students – whose future careers will be dedicated to supporting children and youth – learn how to build safe spaces enabling supportive interactions with youth in care (from HomeBridge Youth Society), while also providing a meaningful recreational opportunity for the youth themselves.
"It is these relationships built over time in safe spaces that form the foundation of all youth work. I am able to discuss these ideas in the university classroom, but the ideal way to learn of these spaces, is to experience them in person."

The "300 Seconds Short Film Festival" celebrates micro-short films (of five minutes or less) from around the world and features the work of filmmakers of all levels. A live screening and awards event will take place in Toronto on July 23.


Watch Shane and Nick's powerful video here: