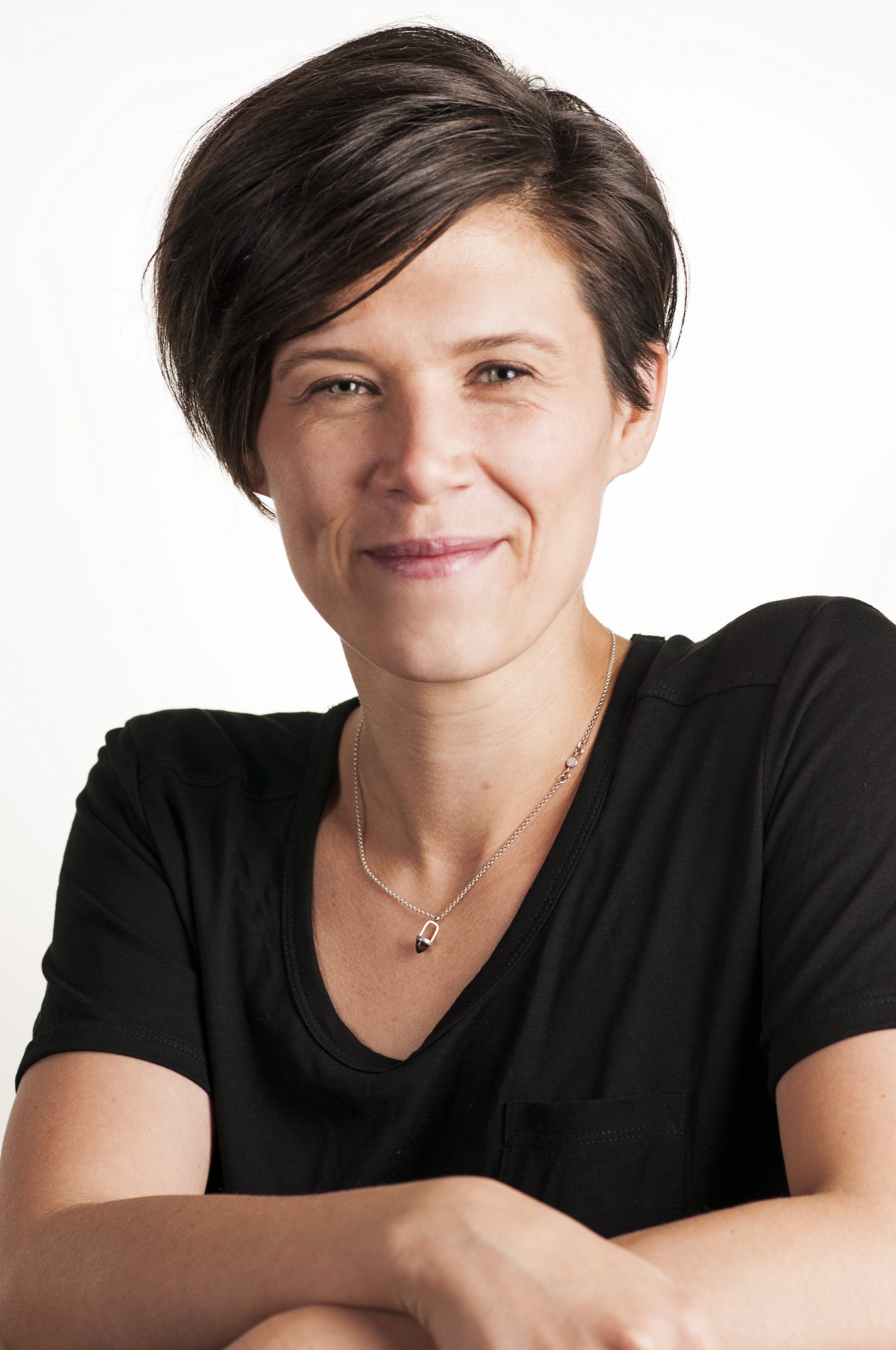 New Applied Human Nutrition professor, Jennifer Brady, has an appetite for social change. Growing up in Whitby, Ontario, she was always fascinated by science and society, as well as women's issues. This led her to complete her Bachelor's degree in Women's Studies at York University, and then a second undergraduate degree in Applied Science and Nutrition at Ryerson University.
"I started out wanting to be a geneticist and was always fascinated by biochemistry. Through my undergrad, I had room to take electives and discovered all of these course areas that I had never really heard about before, including Native Studies and Women's Studies. I was curious to know how science could be done in a feminist way. For me, it was a different way of understanding science."

Jennifer credits a professor at Ryerson University by the name of Jacqui Gingras with encouraging her to continue to explore the nutrition in a more expansive way. "Having a Women's Studies background, I was interested in understanding what I was learning in dietetics from a feminist and socio-cultural lens. Jackie shared this interest in terms of wanting to understand the critical thinking around food and nutrition."
With a hunger for more, Jennifer went on to complete her Master's degree in Health Science at Ryerson and is very close to completing her PhD through Queen's University in the School of Kinesiology and Health Studies.


Historical and political perspectives on food and nutrition
Jennifer's PhD dissertation was focused on the history of dietetics in Canada. As a registered dietitian, Jennifer was curious to know more about the history of the profession as it was not something that was covered in training. "This was an area that there wasn't much research on and I wanted to preserve the stories of those who were dietitians from a different era and make these stories accessible." As part of her data collection, Jennifer interviewed 19 practitioners who were coming to the end of their careers or had retired. One of her goals was to contrast the cultural knowledge base of the profession then and now. "It is easy to take for granted certain assumptions, but when we look back on history it sheds light on where we have come from and how things have changed."

Jennifer was particularly interested in looking at the knowledge base of dietetics throughout the profession's history. She was also keen to shed light on how home economics started out as a way for women to be politically involved. "Dietetics used to be home economics. The change of the knowledge base came with changes in culture and in the profession's engagement in social justice. Home economics was being used as a way to get involved in the political sphere. Women were using this as a way to insert themselves in public life by drawing on gender ideals at the time. Our idea of what home economics is all about is inaccurate. It was really about gaining access for women to things like education and work."
Through the collection of these oral histories, Jennifer is hopeful that her work will provide insight for today's practitioners and make them more aware and accepting of other ways of understanding food and nutrition. "I don't want to discredit the science base of dietetics, but I want to get people thinking about other ways of understanding food and nutrition from social, political and ecological perspective. I think a big part of that is exploring how we can be more involved in social justice advocacy efforts as practitioners."

The role of nutrition experts in affecting social change
For Jennifer, this means bringing different concepts and ideas into the classroom to get people thinking outside of the box. "To me, being a professor is about being forward thinking and addressing problems and inequities. I get to take students who are very committed to the field and try to expand their view around what their role may look like. It's about showing them that they have the ability to influence things at a systematic and structural level to create positive change. Food and nutrition can be connected to other issues and we can be a voice."
More recently, Jennifer has been cooking up a project with the Mount's archivist, Lindsey MacCallum to collect oral histories from Mount alumnae from the dietetics and home economics program. The plan is to then compare these stories with those being collected at Uppsala University in Sweden. Eventually, the oral histories will be made accessible here at the Mount.
Although Jennifer only started in her role as an Assistant Professor with the Applied Human Nutrition Department in January 2017, she already feels at home here at the Mount. "There is so much that aligns with my background, passions and my research. I'm looking forward to continuing to build on the research that I've done and to continue to get to know the students."

When asked why someone should consider studying Applied Human Nutrition, Jennifer smiles and says, "It's everything. It has to do with the economy, culture, production and how we relate to food. Our lives are built around food because it is relatable and tangible. On a more practical level, there is the potential for many different careers – community, management, policy and food administration, food styling, product development."

And for students whose paths lead them into Jennifer's classroom, there's no doubt she will instill in them a commitment to honoring those who came before her, while empowering them as the next generation of leaders in nutrition.