Flag-raising marks start of Mi'Kmaq History Month

October 1 is Mi'Kmaq Treaty Day and the start of Mi'Kmaq History Month in NS. The Mount marked the occasion with a special flag raising ceremony today. The Mount's Aboriginal Student Centre supports students year round by empowering, encouraging and educating all students of all nations in an environment rooted in indigenous cultures and values.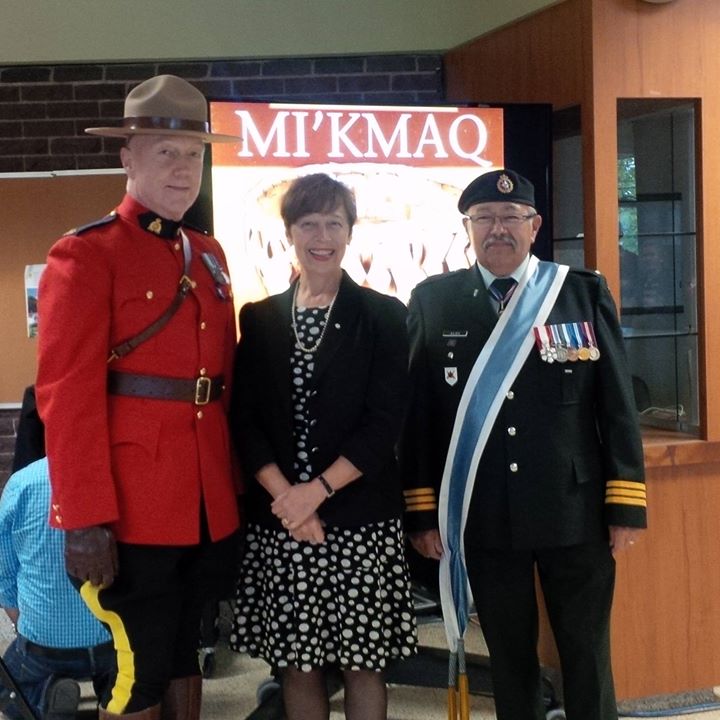 Pictured at today's event are Dr. Ramona Lumpkin (centre), Mount President and Vice-Chancellor; Dr. Don Julien (right), Executive Director, Confederacy of Mainland Mi'kmaq and member of the Mount's Board of Governors; and Brian Carter (left), Manager of Security and Safety for the Mount and former member of the Royal Canadian Mounted Police.