For Mount alumna Dr. Verona Singer (BA '80), the issue of violence against women has driven a career.
Currently the head of the
Halifax Regional Police
Victim Services Unit
, Verona works daily to support victims of crime with a focus on victims of domestic violence, sexualized violence and serious crimes. In fact, Verona has worked on issues of intimate partner violence, sexual violence and criminal justice for 30 years.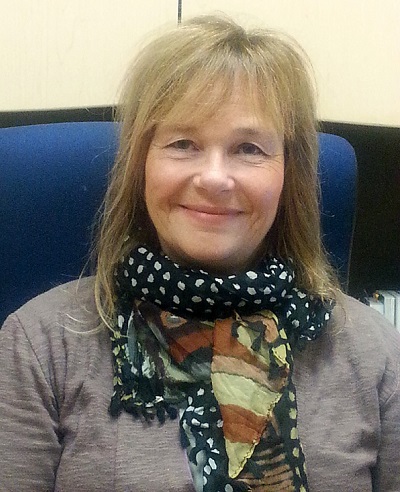 ---
"I'm a feminist criminologist working in the field of violence against women and victim services. I'm a professor, activist, mentor and volunteer who is committed to bringing about change in my community and country for both women and girls and men and boys."

– Dr. Verona Singer, Mount alum (BA '80).

---
Victim Services is a police-based support unit providing services to victims of crime, with a focus on victims of domestic violence, sexualized violence and serious crimes.
"Once officers have responded to a crime and ensured the physical safety of all involved, Victim Services may be called in to assist with non-policing issues, such as emotional support and referral information," explained Verona. "Sometimes we may be asked to stay with a victim while officers gather information or take a statement. The Unit's role is to work collaboratively with police officers to assist victims of crime."
On a day-to-day basis, her role entails ensuring the delivery of support services critical to a positive outcome for victims of crime. The unit supports more than 1,700 people within the Halifax Regional Municipality a year – more than 90% of them women who have experienced domestic or sexualized violence.
Verona leads a team of 5 staff and 25 volunteers in the unit, as well as leading policy development and training. She also represents the unit in the community, with government and other stakeholders. In that capacity, Verona is currently partnering with two Mount faculty – professor and Canada Research Chair Dr. Maya Eichler with whom she is collaborating on Operation Honour (the Canadian 5th Division of the Armed Forces response to sexual violence) and Dr. Gayle MacDonald, Associate Vice-President of Research, with whom she is part of a community-based gendered violence prevention committee.
The path to a career in social justice
Reflecting on her time as an Arts student at the Mount, Verona has fond memories of many of her professors.
"I remember Dr. O'Neil in Speech and Drama where I gave my first speech in front of a class; Dr. Konchaski in History who brought 17th century social and cultural history to life; Dr. McShane in Philosophy who made me think about really big questions; Dr. Kennedy in English who exposed me to children's literature I hadn't read; and Dr. Runge in Sociology where I completed a major research paper about a youth detention facility, the Shelburne Home for Boys. These classes and professors expanded my horizons and challenged my thinking."
Said Verona, "The Mount influenced my commitment to social justice. I also loved the fact that women are celebrated at the Mount, there were strong women leaders there when I was a student, and I never felt 'less than' because of my gender. It was a safe space where we were encouraged to be all that we could be as future women leaders." Verona's sisters Shireen and Adele also attended the Mount.
A passionate researcher and life-long learner, Verona has continued her education throughout her career. She holds a Masters of Criminology from the University of Ottawa and, in 2012, completed an interdisciplinary PhD at Dalhousie University. She is also a part-time professor in Criminology and, today, her research interests include high risk case coordination protocol, gendered violence in Halifax, and restorative practices in intimate partner violence.
Said Verona, "The delight and joy of teaching led me to my PhD studies during which my research examined the unintended consequences of mandatory interventions for women in high risk domestic relationships."
Living her passion
Her passion also spills over into her volunteer life. Verona sits on numerous committees and boards and is the Vice President of the Nova Scotia Criminal Justice Association, national board member with Ending Violence Association of Canada, member of the Metro Interagency Committee on Family Violence, past council member of the Nova Scotia Advisory Council on the Status of Women, and immediate past president of the Canadian Criminal Justice Association. She is also a regular contributor to media stories on gendered violence and victim services. Recently Verona's extensive work in intimate partner and sexual violence with the HRP was recognized as she was invested into the Order of Merit for Police Forces by the Governor General of Canada.
Though it's hard to imagine how she finds the time, Verona has also found an outlet for her artistic passions – she is a proud founding member of the Nova Scotia Mass Choir, a multi-racial gospel choir that began in 1992. "The choir promotes racial harmony, so needed during this time of violence in our city," she explained. "I sang with the choir for 18 years, left to finish my PhD, and recently returned this fall."
From her volunteer and community pursuits, to her education, teaching and many professional commitments, Verona's path has been one that has served to solidly ground her feminist activism on gendered violence. Without question, she's an advocate and crusader who makes the Halifax community stronger. The Mount is proud to call Verona an alum.