The film was produced by MSVU professor Dr. Mary Jane Harkins.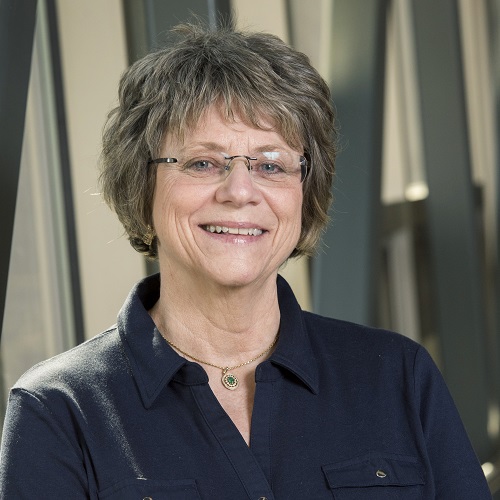 The Atlantic Film Festival has recently announced that its 2022 roster of films will include the documentary Sister Dorothy Moore: A Life of Courage, Determination and Love produced and directed by Dr. Mary Jane Harkins of the Faculty of Education at Mount Saint Vincent University. The film was recorded by videographer Brett Kibbler of MSVU's Multimedia Services, with support from his colleagues Nick Jones and Patrick Leonard.
"Her story begins in Membertou, Nova Scotia, and spans her survival of the residential school system, her induction as the first Mi'kmaw person in a Roman Catholic order, her decades of service as a teacher, and her ongoing advocacy for Indigenous ways of knowing." (AFF)
Throughout her life, Sister Dorothy Moore has been a language and cultural Mi'kmaw warrior.  As she states in the documentary, "I'm striving to preserve our language. And our language is who we are. If we lose our language, we are losing our culture because it is through our language, we are expressing who we are, and that's our culture."
The film features interviews with Chief Terry Paul of Membertou; The Honourable Daniel Christmas, Senator; Hereditary Chief of the Mi kmaq Grand Council and Associate VP of Indigenous Affairs at Unama'ki College (CBU), Stephen Augustine; Laurianne Sylvester, Dean at Unama'ki College; Dave Dingwall, President of CBU; Assembly of First Nations Regional Chief Paul (PJ) Prosper, a former student; and many more.
"What you'll hear are stories of courage, determination and love," says producer and professor Dr. Mary Jane Harkins.
Notes Dr. Harkins, "I feel deeply privileged to be have been engaged in this work with Indigenous People in Mi'kma'ki, the ancestral and unceded territory of the L'nu. It is my hope that this work will inspire and shape the minds and hearts of teachers and school children, both Indigenous and non-Indigenous. The life of Sister Dorothy will provide insights and knowledge that can be used as tools for teaching and learning for all Treaty people."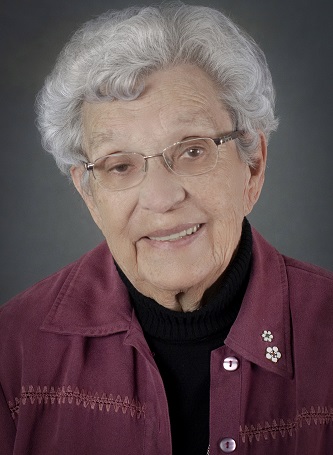 A recipient of the Order of Nova Scotia and member of the Order of Canada, Sister Dorothy has also been a member of the Board of Governors at MSVU and is a deeply cherished advisor to the university on Indigenous matters. She is also celebrated on the Women's Wall of Honour at MSVU.
Sister Dorothy Moore: A Life of Courage, Determination and Love will premiere at a screening at the Atlantic Film Festival on Saturday, September 17 at 12 p.m. at Park Lane Cinemas (downtown Halifax). Tickets can be purchased in advance here. It will also be available to stream online starting September 15. You can pre-order online access on eventive.
The production was funded by grants from the Social Science and Humanities Research Council and Mount Saint Vincent University, and was produced in partnership with the Mi'kmawey Debert Cultural Centre with a grant from the Change Lab Action Research Initiative (or CLARI).
In collaboration with the Mi'kmawey Debert Cultural Centre (MDCC), Dr. Harkins has also recently led a research team in the compilation of a book based on talks by Sister Dorothy. The talks appear in the book as essays, with introductions by family, friends, and colleagues. The book will launch in October of this year, with proceeds going to the MDCC.