Mount focused on flexibility, accessibility
By: Alison DeLory, Editor, Folia Montana
Note: The following excerpt is condensed from a longer article appearing in the Fall, 2012 edition of Folia Montana, the Mount's alumnae magazine.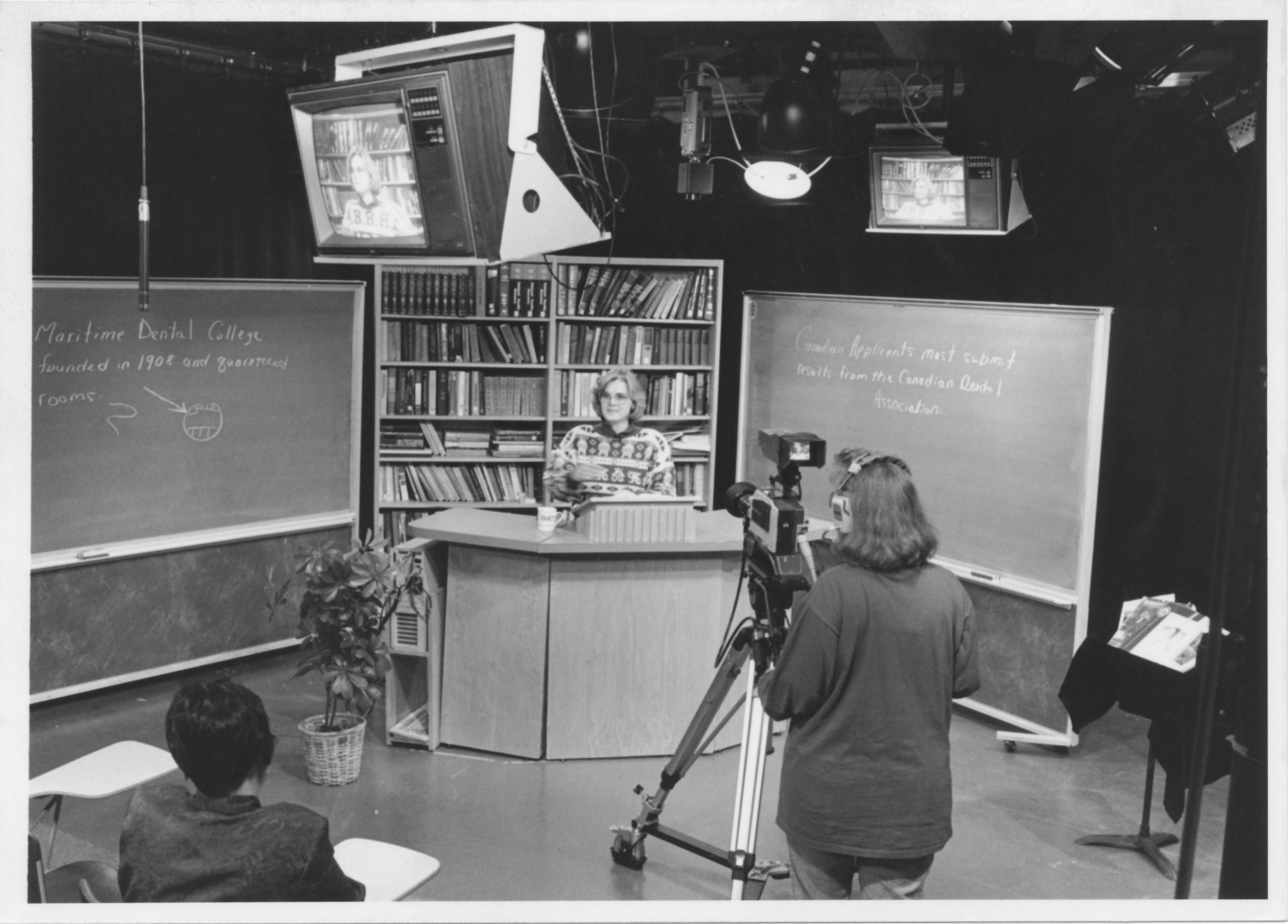 When the Mount launched DUET (Distance University Education via Television) courses in 1982, classes were shot using black-and-white video cameras and broadcast to closed circuit televisions. Students watching the programs could phone in with questions or comments. It was cutting edge at the time, and set the Mount on a path toward becoming a leader in distance education.
Dr. Diana Carl was the first coordinator. "The effort began modestly and with a wonderfully analytic, creative, and market-oriented group. (The Mount's President) Dr. Margaret Fulton had the vision and put her energy into getting the support of the national and provincial governments as well as the support of the cable company," Carl says.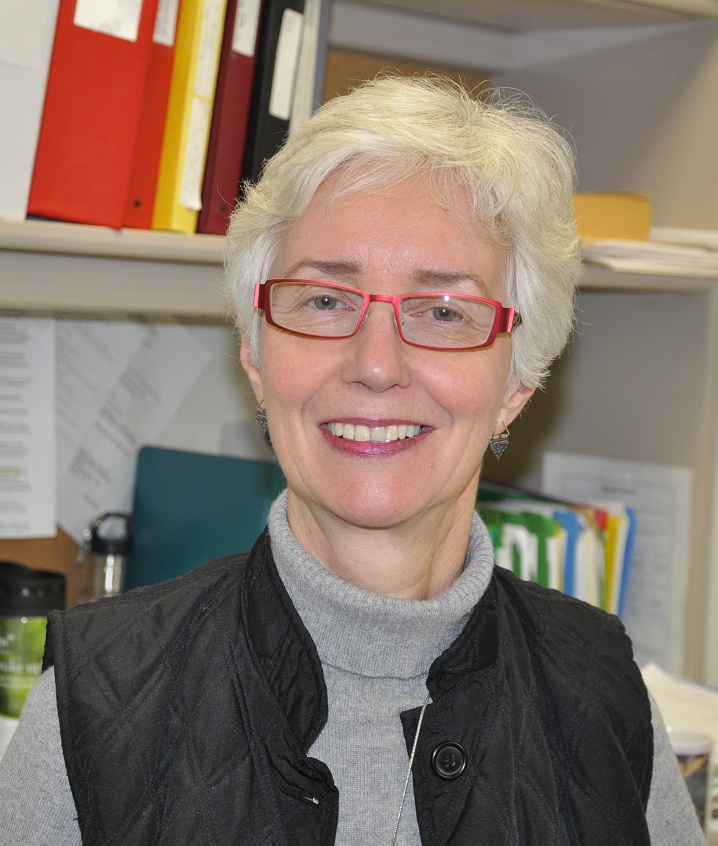 Reflecting back, Dr. Peggy Watts (shown at right), who today is the Mount's director of Distance Learning and Continuing Education, says: "It fit the Mount's focus on women's education. In the 1980s, there was a wave of women returning to the workforce after raising families."
Many professionals, such as teachers, didn't have university degrees but wanted to upgrade their education. Although there were fewer than 100 students learning remotely in the beginning, the groundwork was nonetheless laid, and the offerings and participation expanded rapidly.
Today, 30 years after it all began, 11% of all courses, 10 undergraduate and four graduate programs are available completely via distance. In the past year, DLCE offered more than 250 courses, and the number of registrations in all modes of distance offerings topped 4,500. The Mount offers more complete credentials (degrees, certificates and diplomas) through distance education than any other university in Nova Scotia.
"Distance Learning is flexible and accessible," explains Watts. "It brings the university to the learner." People can't necessarily always come to campus to take classes—they may have timetable conflicts, physical limitations, or live too far away, and most are juggling work and life responsibilities along with their studies—but they still want to further their education. Olympic paddler Ryan Cochrane is an example. He's a Mount psychology student who continues his studies while also training and competing at regattas internationally. And agreements with international partners, such as Bermuda College, mean overseas students can obtain a Mount degree without leaving their home countries.
Looking ahead to the next 30 years and beyond, DLCE is partnering with the Information Technology and Services Department to repurpose its television studios in the E. Margaret Fulton Communications Centre into what will be called the "digital media zone."
It will offer bookable space that will include an up-do-date media production studio, digital editing suites and a training centre. "With the ongoing advances in technology and pedagogy, it's important for us to ensure we're evolving," says Watts. She continues to collect stories, memories, photos and more to help celebrate 30 years of accessible distance learning at the Mount. If you can contribute, please e-mail her at peggy.watts@msvu.ca.
---
Join us to celebrate 30 years!
To mark the 30th anniversary, the department is planning to hold an open house on Thursday, October 25, from 2-4:30 pm on the first floor of E. Margaret Fulton Communications Centre. All are welcome to attend.