At the very end of 2021, MSVU announced its newest Diversity and Inclusion Award and President's Award for Service winners. These faculty and staff have raised awareness of diversity and inclusion within the university community, and gone above and beyond in service. Said Dr. Ramona Lumpkin, CM, Interim President and Vice-Chancellor at MSVU, "We are fortunate to call each of these individuals colleagues and I was delighted to bestow these awards upon them."
Diversity and Inclusion Award recipients
The Diversity and Inclusion Award recognizes members of the MSVU community for their efforts to promote diversity awareness, representation, and inclusion within the university. "This year's two recipients both reflect MSVU's strong commitment to diversity and inclusion and have contributed significantly as leaders and mentors in advancing equity, diversity, inclusion and accessibility within the MSVU community and beyond," said Dr. Lumpkin. The 2021 recipients are Dr. Sarah Reddington, an Assistant Professor in the Department of Child and Youth Study, and Dr. Susan Brigham, a professor in the Faculty of Education.
Dr. Sarah Reddington, Child & Youth Study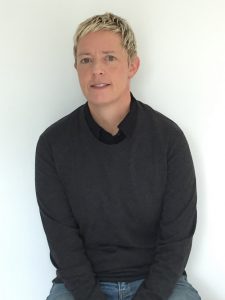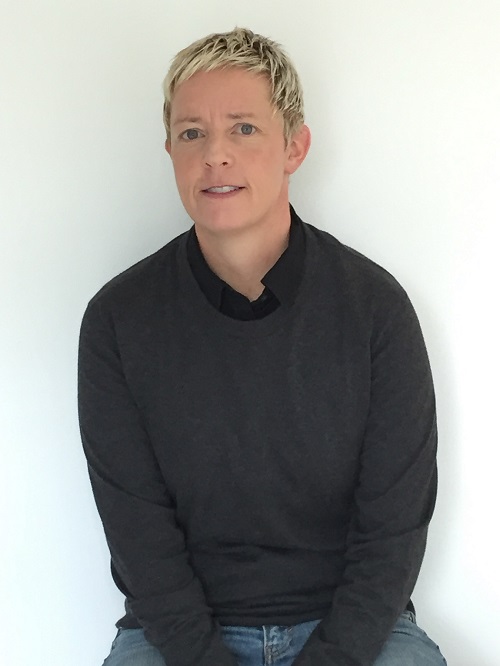 Dr. Reddington is known across campus for her work on numerous equity, diversity, inclusion and accessibility-focused committees, including as Chair of the 2SLGBTQIA+ Pride Advocacy Committee, where she recently led the implementation of a preferred name campaign and advocated for the purchase of Diva Cups for Health Services and Binders for non-binary MSVU community members.
Dr. Reddington is a strong champion of EDIA principles in her roles as educator, researcher, committee member and leader on campus. She applies Universal Design for Learning Principles in her courses and shares her EDIA focused pedagogy with other instructors across Canada. As a researcher in critical disability and gender studies, Dr. Reddington tackles pressing challenges affecting underrepresented young people and has shared her expertise while assisting with several accessibility improvements made to the Seton Auditorium.
Dr. Susan Brigham, Education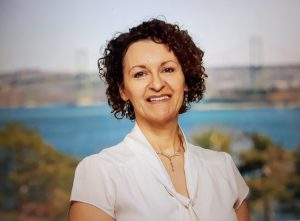 Through leadership, research, communication, teaching and service to MSVU and the wider community, Dr. Brigham daily demonstrates a commitment to EDIA as a role model, mentor, and advocate. She contributes to the advancement of EDIA awareness through her scholarly activity and community action, by supporting colleagues and professionals in their work, by supporting students in their learning, and through youth empowerment.
As the past Chair of the Alexa McDonough Institute for Women, Gender and Social Justice, Dr. Brigham wrote an impassioned letter following the death of George Floyd. The letter began an essential conversation among Faculty Association members about anti-Black racism leading to a special meeting on anti-black racism and systematic racism. Her actions are opening doors, sparking innovative approaches, and encouraging the involvement of, and respect for, diverse populations.
Presidents Awards for Service recipients
The President's Awards for Service recognize those who have made exceptional contributions to the MSVU and broader communities. The award for internal service is presented to faculty and staff who have exceeded expectations and influenced positive change through their committee work, leadership, partnership, and improvements in process and services. The 2021 recipient is Erin Tomlison, Manager of the Centre of Academic Student Success. The award for external service recognizes faculty and staff who have made a significant volunteer commitment to the broader community. Dr. Ardra Cole, professor in the Faculty of Education and Founder of ElderDog, is the recipient of the 2021 award for service to the external community.
Erin Tomlinson, Centre for Academic Advising and Student Success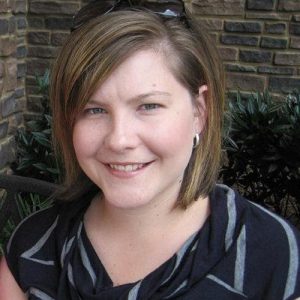 Erin's deep commitment to equity and to living MSVU's mission is demonstrated in many ways – from her thoughtful leadership of the Centre for Academic Advising and Student Success to her very engaged service to the Alexa McDonough Institute for Women, Gender and Social Justice (AMI). She can always be counted on to help plan and participate in key events and support important initiatives, including the Girls Conference, the National Day of Remembrance and Action on Violence Against Women memorial and, most recently, the selection of a new Nancy's Chair. Erin also recently volunteered as Secretary of the Managers and Professional Administrators association (MPA) at MSVU and as a volunteer recruitment coordinator for Human Resources.
Erin's door is always open to students, often at extended hours, and many students have come back to share their successes and journeys with her long after they've graduated. She has also informally mentored Master of Education students while a student in the program herself and twice been named an MSVU valedictorian. Erin's commitment to student success also led her to serve on the planning committee for the 2019 Atlantic Association of College and University Student Services conference. Her compassion, positive energy, emphasis on team building, and deep commitment to students create positive change at MSVU.
Dr. Ardra Cole, Education
Dr. Cole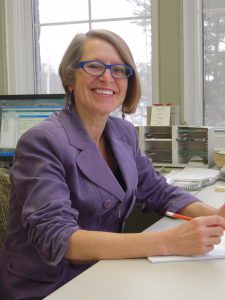 has dedicated endless time and energy to supporting seniors with their ageing canine companions. In 2009, Dr. Cole founded ElderDog Canada Inc., with the vision of honouring and preserving the animal bond through care, companionship, research and education. Her efforts allow seniors to keep their beloved pets as they both age and provide foster care and adoption of older dogs when their owners can no longer care for them. The creation of ElderDog stemmed from her research on caregiving and Alzheimer's disease and her volunteer work with animal-assisted therapy for seniors, as well as personal circumstances that saw the addition of a family member's beloved pet to her own pack.
ElderDog has grown across Canada, and Dr. Cole's work has received national recognition. In 2015, she received the Urban Animal Innovation Award and, in 2019, she was awarded the Northwood Live More Research Award for her community-based research. In 2020, Ardra was named the recipient of the Women of Excellence Trailblazer Award by the Canadian Progress Club.
Congratulations to all of these very deserving faculty and staff!