The Early Childhood Collaborative Research Centre at Mount Saint Vincent University is launching a new survey (today, April 15) to study the effects of the COVID-19 pandemic on Maritime families with young children. The aim of the study is to help inform the supports needed for families. The study is being led by Dr. Jessie-Lee McIsaac, an Assistant Professor of Education and Child & Youth Study and Canada Research Chair in Early Childhood at MSVU.
The first cases of COVID-19 in the Maritimes were announced in mid-March, and since then provinces have declared states of emergency resulting in closures to many services (e.g., childcare, school, recreation facilities) and the enforcement of physical distancing principles.
"Many of us with young children are challenged by our new reality and managing the e
ffects of social distancing on daily family life. While the exact impact of COVID-19 on Maritime families is still unknown, research from other pandemics suggests that disruption to young children's routines, such as those being experienced across the Maritimes, can cause family related stress," says Dr. McIsaac. "This research will respond to the urgent need to understand the impacts of COVID-19 on family life in the Maritime provinces to inform the supports that are necessary to assist families during this unprecedented time and in potential future situations."
An online survey is being used to gather information about the experiences of families. Any parent/guardian of a young child (aged 8 years and under) in Nova Scotia, New Brunswick and Prince Edward Island can complete the survey, available until May 4th 2020. The more families researchers hear from, the better. All responses will be anonymous.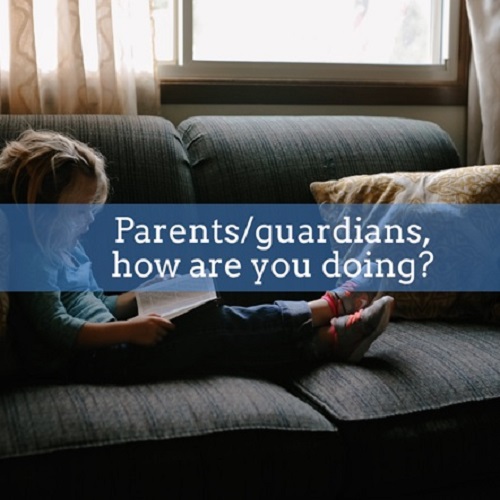 The survey will explore how young children have been spending their time, impacts on routines, emotional challenges, access to food and outdoor spaces, loss of services for children, and changes to employment for parents. The survey will also look at how families are coping with their new reality and the unanticipated impacts on family life, such as having more time at home together.
The results of this research will be shared with policy makers in government and family-focused organizations. The results will also be publicly available via the ECCRC website. Preliminary results are anticipated to be available by June 2020.
About Dr. McIsaac and the Early Childhood Collaborative Research Centre
Dr. Jessie-Lee McIsaac was appointed Tier II Canada Research Chair in Early Childhood: Diversity and Transition at Mount Saint Vincent University in 2018. She is also an Assistant Professor within the Faculty of Education and Department of Child and Youth Study at the Mount, and director of the Early Childhood Collaborative Research Centre.
The Early Childhood Collaborative Research Centre (ECCRC) engages families, as well as partners in policy and practice, in research and evaluation to enhance early childhood well-being. The goal of the ECCRC is to ensure policy and practice are in place to support families across different early learning environments.