The Early Childhood Collaborative Research Centre (or ECCRC) at Mount Saint Vincent University is hosting a fireside chat about building equity in early childhood. The event is being held in person and live-streamed via YouTube.
All are welcome (advance registration is required for in-person attendance – register here).
When: Tuesday, October 3, 2023 from 7 p.m. to 8:30 p.m.
Where: Multi-purpose Room, Rosaria Student Centre, Mount Saint Vincent University, 166 Bedford Highway, Halifax [campus map] OR watch live on the ECCRC YouTube channel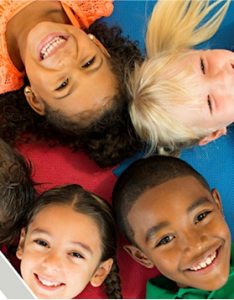 The fireside chat is part of a series of events focused on building equity in early childhood. Local experts with practical experiences in the Atlantic provinces will share their knowledge, insights, and experiences relating to equity in early childhood.
ECCRC lead Dr. Jessie-Lee McIsaac, Associate Professor and Tier II Canada Research Chair in Early Childhood: Diversity and Transitions, and colleagues have undertaken an initiative to build Atlantic connections and showcase research and practice focused on equity, diversity, inclusion, and accessibility (or EDIA) in early learning and child care. Called 'Promoting Equity in Early Childhood: A Storytelling Series to Build Atlantic Connections,' the project is funded by the Social Sciences and Humanities Research Council and supported by the Margaret and Wallace McCain Family Foundation in partnership with universities, government departments, and early childhood associations across Atlantic Canada.
MSVU is leading the way for early childhood education and research:
We are home to the only university-based Child & Youth Study programs (undergraduate and graduate) in Atlantic Canada. Students explore child and youth work, early childhood education, as well as early intervention and inclusive development.
A new Early Childhood Education concentration in the Child & Youth Study undergraduate degree provides even more focused learning opportunity for students interested in careers in early childhood.
Our onsite Child Study Centre (among the best in the region) provides care for pre-school aged children of students, faculty, staff and broader community members while at the same time providing teaching, research and experiential opportunity for students.
Our Child & Youth Study department offers extensive professional development programs for early childhood educators and administrators.
The Early Childhood Collaborative Research Centre is a dedicated centre for research excellence in early childhood. The ECCRC team engages families, as well as partners in policy and practice, in research and evaluation to enhance early childhood well-being. The goal of the ECCRC is to ensure policy and practice are in place to support families across different early learning environments.